When it comes to students choosing where to apply to college, there is growing evidence that the total cost of attendance is not given enough consideration. In fact, the failure to discuss how students are going to pay for school is called the "Pink Elephant in the Room" by Anne Richardson, the Director of College Counseling at Kents Hill in Readfield, Maine.
A new report from the College Board and the higher education consulting firm Art & Science Group LLC, confirms Richardson's assertion. The new study reveals that many students consider colleges that they simply cannot afford to attend.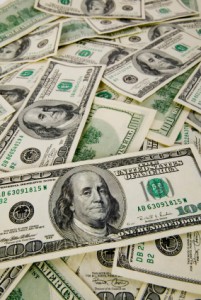 More than a thousand high school seniors were interviewed in the study. Participants were randomly selected and interviewed on two occasions.
In the early part of winter students were asked where they were thinking of applying to college. In addition, the researchers asked students about the challenges of paying for school. Just over 900 of those students were then randomly selected for a follow up session in late spring where they were asked the same set of questions.
In the first set of interviews, 63 percent of the students indicated that they and their families would have a hard time paying for college. In the second set of interviews, 59 percent continued to indicate that they would have a hard time paying for college.
However, though it was clear that the cost of college was going to be a significant challenge for more than half of the respondents, the students clearly had done very little work towards determining how they were going to pay for school. Despite the large number of web sites offering financial aid calculators, 40 percent of the second group of interviewees still had not used an aid calculator to examine how much they and their families would be required to pay.
The most disappointing element was the number of students who indicated that they were going to "work out how to pay" for school when the time comes. While 24 percent of the early group gave such a response, come spring, when the time was now upon them, 22 percent still gave the very same answer.
In addition to not having done any additional work as to how they were going to pay for school, the respondents also clearly lacked a basic understanding of what payments they would have if they borrowed for school. For the first group polled, 40 percent said that they had "no idea" what their loan repayment would be on a monthly basis. For the second group, 39 percent said the same thing.
Sadly, too many students focused on school prestige and strength of academic programs exclusively and gave little regard as to how they were going to pay for these schools. Simply stated, those polled were not giving enough thought as to the affordability of specific schools.
Art & Science group principal Richard A. Hesel told the Chronicle of Higher Education that he is worried about this disconnect, that far too many students are unrealistic about how they will pay for college. He goes on to insist that "institutions have to work much harder to monitor what's going on with students and stay in touch."
While we agree with his assessment to an extent, we must insist that students and families also own a piece of this problem. There needs to be a critical discussion at some point that focuses in on how much is "too much to pay for college."
Of course, that value changes if one has to borrow significant sums to earn that all-important diploma. If one is of unlimited means, then the question becomes essentially moot, the prestige and programming at the most expensive schools is likely the way to go.
But if one has to take on debt the question as to how much is too much is a fundamental one for students and parents. Depending on one's future earning power, borrowing can become a real problem.
The fact that students and their families are not tackling the "pink elephant" in the room is appalling. The failure to have this discussion is clearly one of the key reason's why student debt has reached crisis stages.
Credit card companies with excessive fees paying colleges millions for the right to access you on campus.
Over the past few weeks we have spent a great deal of time discussing the growing problem of student loan debt. Simply stated, students are borrowing far too much in the process of earning their diploma and their accumulated debt is endangering their entire future.
At the same time that loan debt is creating a heavy burden for students, another form of debt is wreaking havoc for the general public. We are talking about credit card debt, an issue for all adults including those just graduating from college.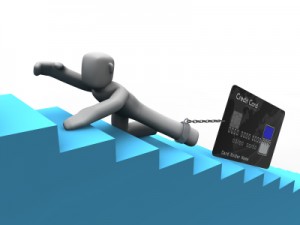 Current data suggests that college students possess an average credit card debt of $4,100. Such a number is almost inconceivable to us, because this is not the number the highest set of borrowers owes – it is the average. With credit card interest rates for young people at astronomical levels, those accumulating such a level of debt soon find their monthly payments growing without those payments reducing their card debt.
We have long advocated that students think twice about all debt but particularly that associated with credit cards. To ensure that students don't get in over their heads, we have advocated that they shop around and get a single card that can be used only in a true emergency. We further advise students who have charged or continue to charge any amount to pay the balance in full each and every month to avoid the exorbitant interest charges most credit card companies assess.
Resisting Temptation
Clearly, that advice has been falling off deaf ears. But then again, we can easily grasp how students get snookered given how hard card companies work to get a card into your hands.
Thanks to the Credit CARD Act of 2009 it is now possible to get a full glimpse as to how much companies are willing to spend to get students onto the debt bus. Under the Act, credit card issuers had to submit some very specific data to the Federal Reserve. That data included how much money credit card companies spent in fees to universities just so that they could set up shop on college campuses. In addition the CARD Act demanded issuers release how many new accounts were opened due to these on-campus opportunities.
Consider the data that was collected. First off, credit card issuers paid more than $83 million for the right to go on campus and thus potentially sign students up for an account. That's correct, a total of $83 million.
According to the data collected by the Federal Reserve, a total of 17 different credit card companies issued more than one thousand college card agreements. As but just one example of the 17, Chase Bank spent over $13 million to entice new student customers. This of course does not take into account the cost of each company's employees' time on campus recruiting new customers.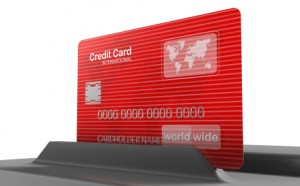 At the same time, to get a sense as to how much these credit card companies are making off of students, this $83 million enabled card companies to sign up 53,000 new student clients. This translates to an astonishing figure: these companies spent, on average, about $1,600 for each and every student just for the right to sign these new customers up.
Yes, these companies spent $1,600 just for the right to try to get a card in your hands. Anyone with a basic business understanding realizes that to make up these initial marketing costs, the cards offered have to be laced with fees and high interest rates. Otherwise, these companies would not spend such extraordinary sums of money just to get the chance to sign you up for card.
Their goal is simple – get a card into your hands and then start charging you excessive fees whenever you miss a payment or incredible interest rates when you are unable to pay off the loan balance immediately.

Don't Get a Card on Campus
The thought of easy access to credit can be enticing but students need to understand that those card companies on campus are simply not the ones to consider. If you head over to CreditCardConnection.org you will see a list of those companies that Credit Card Connection warns consumers to avoid due to their unfair and unethical practices.
A single credit card to be used in emergency situations is a good idea. But not all cards are created equal – do your homework and find a card that has reasonable interest rates and minimal finance charges. Many credit unions offer a card that offers reasonable access to credit as well as a fair fee structure should you not be able to keep your monthly balance zeroed out.
The bottom line is that debt is a very bad thing and we are talking all forms, student loan and credit card. But the most insidious is credit card where card companies take advantage of unsuspecting students.
If you see one of those card companies on your local campus, you would do yourself a favor if you began walking in the other direction as fast as you can.
It is not quite two years removed from the point when the youth of America propelled a relative unknown senator into the White House. Yet, for many Americans, it seems like an eternity since Barack Obama was elected.
For those twenty-something's who saw his election as a watershed moment, the current climate in Washington no doubt has them wondering why, once upon a time, they had such optimism. In fact, the partisanship being displayed by our elected officials may well be at an all time high.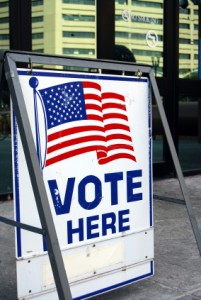 The shift has many suggesting that 2010 could well be the "Year of the Non-Youth Vote." John Della Volpe, the Director of Polling at the Harvard University's Institute of Politics, postulates just such a scenario.
According to Della Volpe, for more than a decade the Harvard Institute of Politics study group has met regularly to discuss the current generations involvement in politics. Della Volpe insists that "the overarching narrative of the last ten years has been that of a new, potentially great generation — a generation that seemed intent on making an impact first as community volunteers and then in the voting booth."
But in the aftermath of the economic downturn and the extreme partisanship overtaking Washington, it now appears that more than 70 percent of young voters are not sure that they will vote in the upcoming midterm elections. Furthermore, less than one-in-five Millennials aged 18 to 29 indicates that they are politically engaged as this year's election approaches.
Discouraged, Like Most Americans
The result is extremely troubling though we might contend that Americans of all ages just might be thinking it is time to sit this election out. Without a doubt, the voters that were the catalyst for Obama's election have gone from strong levels of optimism to extreme pessimism.
It is a sentiment that borders on despair, a feeling that comes when the populace becomes completely discouraged with politics. But as November 2nd approaches, Dell Volpe indicates that it is "not too late for young people, the great Millennial generation, to use the technology and tools that they invented to spread the word and encourage their friends and family members to spend five minutes to vote."
He further notes that President Obama "challenged Americans to hold both him and other elected officials accountable" for their achievements or lack thereof.
We couldn't agree more.
Time to Vote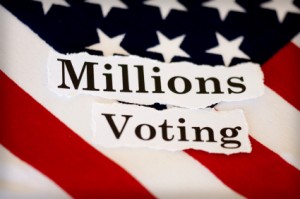 In simplest terms, now is the time for accountability for all of those currently in office. And those currently serving cannot be held accountable unless voters exercise their right to cast a ballot.
Now it is the time to set aside our discouragement, to stop making excuses for inaction. It is time for us to review the candidates, their records and their position on issues so as to be able to make an educated decision as to who is worthy of our vote.
America faces many difficult issues in the coming years: our debt load, our looming social security and medicare shortfalls, our need to make health care available to all, that it is not only about creating jobs but about a high quality of life for all citizens, etc. All represent challenges that demand elected officials who are willing to work collaboratively for the good of all people, not just a single segment of society.
For those at a loss as to who to consider, we would suggest trying to help eliminate the gridlock by looking at the progressive, middle of the road, candidates, as opposed to either those on the far left or right. In our view, candidates who postulate that only Republican ideals are good or that only Democratic ideas are worthy are simply not going to help us move forward as a country.
In other words, we challenge readers to consider both the people and their issues according to an independent set of standards as opposed to a simple assessment that has a person voting simply on party lines.
At the same time, it is not too late to read up on the other issues that are special items in your local community. If you are not sure what the issues are and where you or other people stand, get online and begin a Google search of those items coming up for consideration.
Check your local and other state papers as to where the editorial boards of these entities stand. With some very brief work you can get up to speed on all issues and how they affect you.
Ultimately, it is our duty as US citizens to enter our views at the ballot box come next Tuesday.
Yes, duty calls – so no excuses, make time to vote!
When it comes to earning a college degree, students must do a better job of shopping around.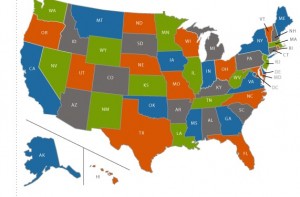 Unfortunately a new report from the Project on Student Debt confirms that the debt load for college graduates continues to escalate. For the most recent set of graduates for which full data is available, the Class of 2009, the average debt load increased yet another 6% from its 2008 levels.
That puts the average student debt load for a graduate in 2009 at $24,000. That number becomes even more critical when one considers the unemployment rate for young college graduates rose from 5.8 percent in 2008 to 8.7 percent in 2009, the highest annual rate on record.
The Debt Load
Though the average debt load number is significant, it is imperative that students understand that the variability of debt from school to school and state to state is extremely large. Simply stated, students can significantly limit their accrued debt by choosing an appropriate school.
First of all, at the state level, debt at graduation from four-year colleges ranged from $13,000 to $30,000. The highest debt states continue to be concentrated in the Northeast while the lower debt states are primarily in the West.
But as great as the discrepancy is state-to-state, the variation from college to college is far greater. According to the report, the campus debt ranged from as little as $3,000 to a maximum of $61,500.
And while most tend to think that those with higher tuition are the culprits, the report found many examples of schools with high tuition rates and low debt. As a rule, however, those schools with higher tuition rates did post higher debts.
Most importantly, this data taken collectively indicates that the decision as to where to go to college and which specific college to attend can dramatically impact the final debt load of a graduating student.
Controlling Debt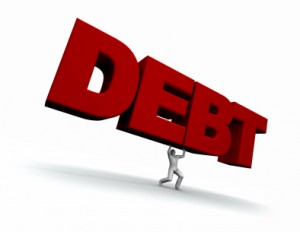 The increased debt load of students in the Northeast is attributed to a couple of factors. First, both private and public four-year colleges in the Northeast have higher than average tuition rates.
Second, the report notes that a larger than average share of students in the Northeast attend private nonprofit four-year colleges instead of public. The result of these two factors, both controllable factors for students, produce higher average debt loads for students in this region of the country.
The news out of New Hampshire is doubly troubling – the state ranks second in student debt load with an average of $29,443. In addition, a full 72% of graduates end up with some form of debt, a percentage that ranks the state 5th overall.
The District of Columbia ranks highest in average debt at $30,033. But another important factor is that a much lower percentage of students, 51%, graduate with some form of debt. That figure ranks the District of Columbia 38th overall.
Clearly, different choices by students impact this data immensely. The bottom line is that there are schools that consistently produce graduates with high levels of indebtedness and those where the opposite is true.
Private versus Federal Loans
The report also reveals some very interesting results when looking at the type of loans students take on when incurring their debt.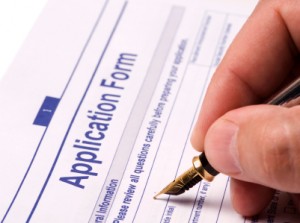 We have often noted that other critical element in the loan process, the use of private versus federal loans to help fund the costs of college. Private loans lack the basic consumer protections and flexible repayment options that accompany federal student loans including deferment, income-based repayment, and the potential for loan forgiveness.
Because private loans also typically have uncapped, variable interest rates, these loans generally cost more for those students who can least afford the additional expenses. Therefore private student loans continue to be one of the riskiest ways to pay for college and should be avoided by students if at all possible.
However, according to the report, about 33 percent of all bachelor's degree recipients in '08 graduated with private loan debt. When all graduates were taken collectively, the average private debt totaled $12,550 for the '08 grads.
Here again, the report details significant variation in private loans depending on the school. As but one example, only nine percent of the overall student debt at Indiana University-Northwest (IN) was composed of private loans, compared to 41 percent at Bowling Green State University-Main Campus (OH). Yet both of these colleges had very similar levels of overall borrowing.
The data once again reveals that at some schools students not only wind up with more debt, they amass more of the worst kind of debt a student can accumulate.
Message for Students
There are several key messages for students to take away from this recent report. Unless a student is from a family with unlimited means, all of the data points to the need for students to do their homework before applying and committing to a particular school.
In addition to the many key elements such as programming options, size of school, type of campus (rural or metro), etc., it is imperative that students carefully review the data from the Project on Student Debt. As with programming, not all colleges are created equal. With a little extra research, it is possible to choose a college that is known for helping you control your acquired debt even as you earn that all-important degree.
The problem today is that too many students are not doing their homework and in doing so, are mortgaging their future in the process of earning that coveted degree.

Schools with high levels of debt:
| | |
| --- | --- |
| High Debt – Public Schools | High Debt – Private Schools |
| Alabama A & M University | American University |
| Alabama State University | Buena Vista University |
| Bowling Green State University-Main Campus | Cleveland Institute of Art |
| Ferris State University | College for Creative Studies |
| Fort Valley State University | Eastern Nazarene College |
| Indiana University-Northwest | Florida Institute of Technology |
| Iowa State University | Green Mountain College |
| Langston University | Kettering University |
| Lincoln University of Pennsylvania | Lawrence Technological University |
| Maine Maritime Academy | Long Island University-Brooklyn Campus |
| Mansfield University of Pennsylvania | Minneapolis College of Art and Design |
| Minnesota State University-Moorhead | Ohio Northern University |
| Pennsylvania State University (multiple campuses) | Ringling College of Art and Design |
| Plymouth State University | Saint Joseph College |
| Temple University | Simmons College |
| University of Alaska Fairbanks | The College of Saint Scholastica |
| University of Maine | University of Dubuque |
| University of Michigan-Dearborn | Wheelock College |
| University of Minnesota-Duluth | Woodbury University |
| University of Nebraska Medical Center | Worcester Polytechnic Institute |
| University of New Hampshire-Main Campus | |
Schools with low debt levels.
| | |
| --- | --- |
| Low Debt Schools | Type of School |
| Berea College | Private nonprofit, 4-year or above |
| Caldwell College | Private nonprofit, 4-year or above |
| California Institute of Technology | Private nonprofit, 4-year or above |
| Cameron University | Public, 4-year or above |
| College of the Ozarks | Private nonprofit, 4-year or above |
| CUNY College of Staten Island | Public, 4-year or above |
| CUNY Hunter College | Public, 4-year or above |
| Hampton University | Private nonprofit, 4-year or above |
| Kennesaw State University | Public, 4-year or above |
| Lamar University | Public, 4-year or above |
| Lane College | Private nonprofit, 4-year or above |
| New Mexico Institute of Mining and Technology | Public, 4-year or above |
| Princeton University | Private nonprofit, 4-year or above |
| Sam Houston State University | Public, 4-year or above |
| Southeastern Oklahoma State University | Public, 4-year or above |
| The Baptist College of Florida | Private nonprofit, 4-year or above |
| Tusculum College | Private nonprofit, 4-year or above |
| University of Wisconsin-River Falls | Public, 4-year or above |
| Western New Mexico University | Public, 4-year or above |
| Williams College | Private nonprofit, 4-year or above |
Click here for complete school data.
The word is out – too many students are borrowing too much money to earn their college degree. While it can be difficult to control the cost of tuition and fees, students can make their college years far more affordable by simply focusing on reducing the costs of the other expenses incurred while in school.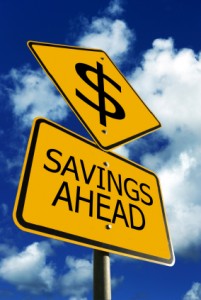 Often referred to as incidentals, these aspects collectively can add thousands to the cost of a year of college.
Ditch the Car
While attending college, one way to reduce costs is to forgo a car while on campus. Instead, we would suggest, in order, that students walk, bike or ride the bus.
While most college students think they need a car, a set of wheels means a number of expenses including gas, the cost of parking (or parking sticker?), insurance and maintenance. Throw in the other headaches, even finding a place to park and the fact that everyone will want to borrow your wheels and a car is often a significant negative.
While on campus, save those costs by walking or bicycling. In addition to the cost savings, there are also the basic health benefits of the extra exercise.
And for those cases where it is truly not possible to walk or bike, then ride the bus. Public transportation is generally inexpensive and in most college cities, students pay even lower rates or no fares at all during certain times of the day.
The hitch is you may not be able to go at exactly the time you would prefer. But with a little effort, you can work your schedule around that of the local buses.

Buy Used or Rent your Textbooks
Depending on your class load, if you purchase new books at the campus bookstore you can spend several hundred to a $1,000 per semester. If you take the time to shop around, you can get most cheaper online.
Even better, look to obtain used copies of the same books. You can find copies online at Amazon.com, Half.com or one of the many used bookstores out there. Purchasing used will save you 50 cents on every dollar if not more.
Yet another option is to consider renting your texts from one of the newer sites such as Chegg.com or BookRenter.com. This is an even better option than purchasing used if the book is not one you think you will want to keep as a resource when you graduate.
Take Advantage of Free Activities
One of the best aspects of college is all the peripheral activities, the concerts, the parties, the sporting events, etc., that occur almost daily on campus. But some of these activities can carry a steep price, especially the concerts and performances that feature nationally known talent or the football and mens basketball games.
However, the beauty of college is that there are always free or extremely reduced cost activities for students. Instead of attending the mens basketball game, students may attend the ladies game instead or one of the lower profile sports for less and in some cases, for free.
Another set of options includes the many campus recreation facilities, whether it be the first class tennis courts, the state of the art swimming pool, or fitness equipment. On campus there will generally always be times when students are permitted to use these facilities at no cost.
Lastly, from on-campus movies to concerts featuring new, as yet undiscovered talent, there are always a wealth of options where you can leave your wallet in the dorm room. The key is to do your homework and find these available options.
Eat In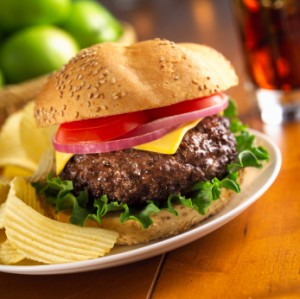 One of the biggest drains on the wallet for college students is the constant desire to eat out. It really doesn't matter whether it is McDonalds, Dunkin Donuts or a higher end outfit, you can go through cash in a hurry over the course of the week by dining out.
If you bought a campus meal plan, use it to the fullest. If you don't get up in the morning, then don't buy a plan that includes breakfast. And don't simply skip a paid for meal because you are less than thrilled with what is on the menu.
If you didn't buy a meal plan, then make sure you create a budget for how much you can reasonably afford. In addition, spend the necessary time it takes to grocery shop so that you have foods you can prepare for yourself. Those Ramen noodles or cans of prepared pasta just might be necessary once or twice a week to get by but you can't prepare them if you do not have them on hand.
Most importantly, get yourself a coffee pot and brew your own coffee or have a microwave and drink instant. One of the largest drains on the budget over the course of the semester is spending $2.00-$3.00 a pop to treat yourself to a cup of fancy coffee once or twice a day, four to five days or more a week.
Refrain from Drinking Alcohol
It is likely one of the staples of college for most students. But drinking and partying can prove to be very costly.
Drinking at a bar or restaurant is always expensive even during happy hour. And when you are drinking, your inhibitions and your self-control diminish even as your appetite grows. The result is blowing some more cash on an outrageously expensive plate of nachos or wings.
And drinking back at the dorm can also blow some serious cash if it becomes too frequent to say nothing of the costs for the delivery of that loaded pizza.
Work Part-time During the Semester
The best way to limit your borrowing is to find a part-time job. Working as little as 6-8 hours a week at minimum wage will produce $40-50 of spending money weekly.
Some students like to work part-time in the cafeteria where shifts last as little as two hours and three and a half at most. Short shifts are easy to work into your schedule and take very little energy and focus away from classes and study time. Just three such shifts a week can raise some steady spending money.
A second option is to research convenience store or desk jobs where you have to be available to answer the phone occasionally. In many instances, you will find accommodating businesses that will allow you to bring your school work into the job setting as long as you are committed to handling the job responsibilities when they arise.
Over the past couple of months, a great deal of negative information has emerged about for-profit colleges. Particularly disappointing are the reports of failed promises regarding the value of a degree and the allegation that admissions counselors had encouraged students to falsify financial aid documents.
These allegations and others certainly must raise a red flag for students. The question becomes, should students consider for-profit colleges when making their decision as to which school to attend.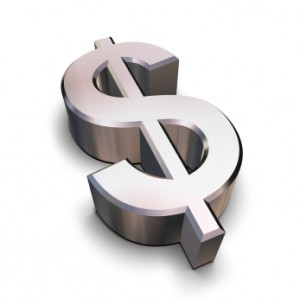 The answer is an unequivocal yes in our mind. But that answer comes with an important recommendation, that students do their homework regarding the school, the value of its programs, and the costs of those programs before making any commitment to attend.
What Is a For-profit School?
When asked, most students do not actually understand the difference between traditional colleges and universities and those that are called proprietary or for-profit. The difference is monumental.
Traditional schools are run by the government or a religious institution and are answerable to a board of trustees. Proprietary or for-profit colleges are operated by a group of investors or owners and are answerable to those constituents.
The fundamental goals are therefore different with the focus of the second group being about making money for a group of investors. However, while that idea might seem strange to many people, using a business model in theory could make schools focus more on producing value for students.
In fact, in most cases for-profits have done a better job than traditional schools in meeting student needs. These proprietary schools were the first to focus on online programming that gave students greater flexibility regarding taking courses. They also broke the traditional school calendar mold that had new students beginning only in the fall or spring and had courses fixed to a specific calendar. For-profits were the first to adopt models that allowed students to begin at multiple points during the calendar year and then work at their own pace to complete.
The result is that programming for students became far more responsive to the needs of the person taking classes. This was extremely important to those who could not afford to take college in the usual format but needed to gain schooling while they were actively working full time and also raising a family.
The for-profit model pushed the envelope in this area and now, traditional schools are beginning to understand the need to get on board if they want to compete for the adult student. This competition has been very healthy for the industry and thus we give for-profits high marks for their innovation.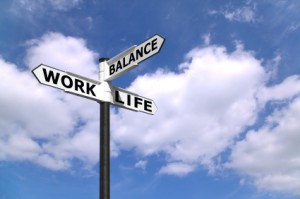 The Concern with For-Profits
While the business model demands for-profit schools be accountable for their finances instead of relying on a steady stream of tax dollars, concerns have emerged that their focus on making money has them doing so on the backs of their students. Troubling stories abound of students deep in debt and holding almost worthless degrees. Worse yet is the notion that for-profit officials may have encouraged students to commit fraud in the financial aid application process.
The tales of alleged fraud certainly create a very poor image and raise legitimate questions as to the integrity of certain schools and specific aid offices. No one can condone such outlandish behavior.
But truth be told, some of the other concerns raised about for-profit schools mirror the non-profit sector as well. Large numbers of students are leaving traditional school with enormous loans to repay and in some cases owning a degree that does little to provide them employment options.
So what are the key issues for students? We think there are three areas students should focus on. But it is our recommendation that students considering any school, for-profit or non-profit, pay attention to these three items.
School Accreditation and Degree Value
If a school does not possess accreditation from a respected agency, then you should not give this school a passing glance. There is a phrase for schools that cannot produce credentials – they are called diploma mills. Such schools simply sell a worthless sheet of paper to unsuspecting victims.
In the case of viable for-profits, a number will possess a national accreditation that may at first sound stronger than regional accreditation. But the fact of the matter is that regional accreditation tends to be more rigorous and credits from schools that have attained such status are more transferable.
The bottom line is that students need to do their homework in this regard. You must verify that the program of studies has the appropriate accreditation to give it real value. In the case of certification programs, students must check to be sure the program of studies at that school will indeed give them specific credentials they seek for specific job options.
Furthermore, if students are using a for-profit as a stepping stone for a full degree program, the responsibility for verifying that the credits from the for-profit will transfer lies with the student. You cannot simply accept the word of the for-profit institution.
Many traditional programs still hold these newer programs in low esteem. Even for extremely viable study programs, it may be difficult to transfer credits to a more established school.
But the same advice holds true for community or other public schools. Before taking any two-year program, check to be sure that the credits being earned will be fully transferable upon completion.
Cost of Program versus Convenience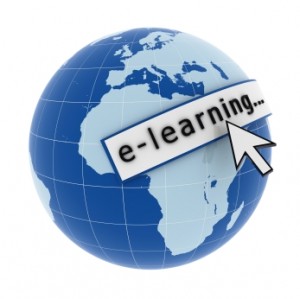 For-profit schools will generally offer greater flexibility around the specific courses that they offer as well as around the time frames a student will require to complete their degree or certification program. But this convenience comes with a price, at times a very steep one.
Despite offering students little in the way of library or on-campus benefits, for-profits are generally more expensive per credit hour than other institutions. In a recent Government Accountability Office report that has garnered a great deal of attention, these costs are made abundantly clear.
The report notes that one student was informed by a specific school that a certificate in massage therapy would be a good deal despite charging the student a total of $14,000 for the certificate program. The GAO found that a local community college in the same area offered a similar certificate option at a cost of $520.
As one other example, the GAO report noted that a specific medical assisting certificate program was $12,000 at a for-profit college. The report contrasted that figure with two others for a similar certificate program: one at a cost of $9,307 at a nearby private nonprofit college and another of $3,990 at a local public college.
These figures make it imminently clear that students must shop before committing to any school for a program. While for-profits are very strong advertisers and pursuers of student business, often focusing on their positive attributes (that flexibility we mentioned), students clearly pay for that convenience.
School Integrity
Simply stated, higher education officials and their institutions must have high levels of integrity. If during any meeting related to financial aid you are encouraged to falsify or exaggerate information, you should end the meeting immediately.
Such encouragement should raise red flags regarding all aspects of what you have received for information from a school. But since you are the one signing the documents, you will be the one held liable for fraud charges should they develop.
When given information about graduation rates, the job opportunities related to a specific industry, and the earnings potential for jobs in that field, do a little research on your own to see if the figures you have been provided match real data. The Internet makes it very easy to check school claims related to completion rates or job prospects.
Again, if at any time you find yourself being misled, then you should look for another school that offers programming in your desired field of study. All schools can be guilty of overselling their programs – ultimately it is the student's responsibility to do their homework in this regard.
Many Viable Options
There are many viable for-profit schools and programs that serve a key role in the education of the adult workforce. Painting all with a negative brush does a disservice to students.
But whether or not it is a non-profit or for-profit college, it is the student's responsibility to ensure that he or she is getting real value for the money that is spent.
If you fail to do your homework, you could well end up spending too much for your degree or certificate or worse yet, wind up with a degree or certificate that is of no value to you as you seek improved employment opportunities.
By now, you have no doubt heard the story of Karen F. Owen. Actually, you may not be familiar with the name but we would guess you know her story.
Owen is the 2010 graduate of Duke University who composed the now world famous risqué PowerPoint, "An Education Beyond the Classroom: Excelling in the Realm of Horizontal Academics." We will not include a link to her presentation as we are certain savvy readers will know how to find it if they are not familiar with the young lady's story.
But we will share it in capsule form as a teaching tool for unsuspecting college students. In her document, formulated to look like a thesis presentation, Owen not only describes the men she's had sexual encounters with; she also provides charts ranking their sexual prowess.
The PowerPoint is extremely detailed and includes specific criteria that identifies the young men she assesses. And by identification, we mean the basics, names and photos.
But most importantly to all at the moment, the thesis has gone viral – like any disease it is spreading across the Internet to every corner of the globe.
For Once, Facebook not the Culprit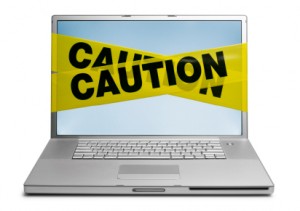 It is important to note a couple of basics here. Ms. Owen did not make the mistake of placing this presentation on her Facebook page or other social networking site where it would get shared instantly.
No, according to the details of the story, Ms. Owen sent the PowerPoint to three of her girlfriends. How close a friend each was, we are not sure but one demonstrated behavior that is typical of most people who receive titillating emails.
Yes, one girlfriend forwarded it.
And one by one, members of the voyeuristic society that loves reality television and fawns over the tales associated with the likes of Lindsay Lohan and Paris Hilton, decided it would be cool to forward it as well.
Meaning that it is now not only all over the subterranean Internet, unscrupulous bloggers looking to build those page counts have posted it on their sites for everyone to read. Some have decided that perhaps the mens' names and photos were an invasion of their privacy, even if the young lady in question was the architect of their invasion, and redacted defining details.
Others have not. And even those that have, well they continue to display the salacious details for the public to see.
Debate about Empowerment?
Amazingly, despite the shameful behavior of everyone involved, there are web sites associating her document with the women's movement. Though Owen appears to be regretful and ashamed to the point that she has gone into hiding (pulling all her social network profiles), some folks are calling her actions self-empowerment.
These discussions seem to focus on the guys do this kind of stuff to girls all the time (do they really?) so it's about time they got their due. Funny thing is, if that were the case, one would think Ms. Owen would have done anything but gone into Internet hiding.
Clearly, for her it was not about empowerment at all.
Instead, it was about poor judgment; creating a document that reveals personal details about her and the men she encountered represents extremely poor judgment. And then there was the other decision, that one other last step – the urge to share said document with others.
We have noted several times that one should never put any detailed information on a Facebook page for fear of what it might do to one's future. We would of course now add, don't ever email personal details to one of the people you deem a trusted friend either.
Said trusted friend may or may not be really a friend. Then again, they may actually be a friend who happens to be someone much like the creator of the PowerPoint; someone devoid of judgment.
A Teachable Moment
We can't help but feel bad for Duke University, the young men portrayed, the parents of young Ms. Owens and of course the infamous creator of the PowerPoint herself. There is a great deal of sadness to go around.
The lesson here is obvious. It is imperative that every young person understands, male or female, that the Internet age demands careful consideration regarding the placement of private details about you and/or others into any document form, but especially digital forms.
If you don't, then you too could be as well known as Ms. Owens, for all the wrong reasons.
Finally, a list based on objective criteria.
We have routinely panned the many publications that formulate arbitrary rating structures then use those ratings to sell magazines. But there are independent organizations that seek to provide information that is meaningful to students and families and in some cases provide the info free to the public.
Such is the case with the non-profit American Institute for Economic Research and their 2010-2011 College Destination Index. AIER focuses on ranking the "Best College Towns" breaking up those towns (probably should be called cities) into four population categories: populations under 250,000, 250,000 to 1 million, 1 million to 2.5 million, and over 2.5 million.
The goal of the index is to provide students and their families a way to compare college locales as opposed to examining any one specific school. To determine the ranking, the American Institute looks at three distinct areas: academic environment (student diversity, research capacity, and degree attainment), quality of life (arts and leisure, city accessibility, creative class and cost of living) and professional opportunity (earning potential, entrepreneurial activity, unemployment rate and brain gain or drain).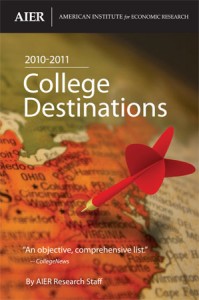 What makes the publication meaningful is that it is based upon truly objective data. AIER uses information collected from the U.S. Census Bureau, the U.S. Bureau of Labor Statistics, and the National Science Foundation. It is not based on any criteria that schools self-report nor is it based on anecdotal evidence like surveys.
In arriving at their top college towns, AIER identified 222 metropolitan areas with at least 15,000 students. Below we list their findings for the top 70 in the four distinct population categories.
Those interested in the findings will find the index free at the AIER website. The details are well worth an examination. For example, in the largest metro areas, San Francisco earns the top spot overall. But a more in depth look will reveal it also offers the highest cost of living numbers for the larger cities. If you want a big city atmosphere but are concerned with cost of living, then Minneapolis/St Paul, Denver, Phoenix or Atlanta are the place to be. If you want diversity, then Phoenix is your place but it is the lowest in arts and leisure, etc.
And yet another interesting element is whether or not a student will head off to college thinking he or she will return home upon completion of their program or want to use that locale as a career jumping off point. The detailed info provides current unemployment numbers as well as the earning potential should a student choose to remain in the area.
While the summary is available online for free, the institute is also publishing a companion guide, 2010-2011 College Destinations ($10) which provides info on all 222 locales as well as in depth details on 40 cities from the index, 10 from each of the four population categories.
Rank
Top Major Metros

Pop: 2.5 million plus

Top Midsize Metros

Pop: 1 – 2.5 million

1
San Francisco, CA
San Jose, CA
2
New York, NY
Austin, TX
3
Washington, DC
Raleigh, NC
4
Boston, MA
Hartford, CT
5
Seattle, WA
Portland, OR
6
Baltimore, MD
Pittsburgh, PA
7
Los Angeles, CA
Salt Lake City
8
San Diego, CA
Rochester. N.Y.
9
Minneapolis-St. Paul, MN
Buffalo, NY
10
Philadelphia, PA
Nashville, TN
11
Chicago, IL
Sacramento, CA
12
Denver, CO
Richmond, VA
13
Miami, FL
Columbus, OH
14
Phoenix, AR
Tucson, AR
15
Atlanta, GA
Charlotte, NC
Rank
Top Small Cities

Pop: 250,000 – 1 million

Top College Towns

Pop: under 250,000

1
Boulder, CO
Ithaca, NY
2
Ann Arbor, MI
State College, PA
3
Bridgeport, CT
Iowa City, IA
4
Trenton Ewing, NJ
Ames, IA
5
Gainesville FL
Champaign-Urbana, IL.
6
Madison, Wis.
Charlottesville, VA
7
Durham, NC
Corvallis, OR
8
Santa Cruz, CA
Bloomington, IN
9
Honolulu
Lawrence, KS
10
Fort Collins, CO
Logan, UT
11
Santa Barbara, CA
Lafayette, IN
12
New Haven, CT
College Station, TX
13
Lincoln, NE
Columbia, MO
14
Albany, NY
Flagstaff, AZ
15
San Luis Obispo, CA
Bloomington, IL
16
Naples, FL
Burlington, VT
17
Manchester, NH
Blacksburg, VA
18
Oxnard, CA
Morgantown, WV
19
Santa Rosa, CA
Athens, GA
20
Portland, ME
Fargo, ND
We recently reported on an extremely negative piece of news for college students: today, the debt load from student loans has actually surpassed that of credit card.
For too long we have been a nation of borrowers. That culture has created a disastrous situation for many Americans who borrowed too much for their homes, placed too much debt on their credit cards, and as we now know, borrowed too much money to attend college.
The folks at CollegeScholarships.org have published a scathing rebuke of the current student loan system. First they reiterate our point from the prior post – once upon a time, Americans were swimming in credit card debt. Today, they are drowning in student loan debt.
Their graphic represents a complete indictment of the current student loan process. By the time you are done reading you will begin to think that the entire student loan culture is designed to bilk you.
Of course, to take advantage of you, loan agencies need you to be complicit in the process. Yes, they make the entire process very enticing. But you the student (and your family) have to agree to these loans and their respective terms by placing your signature on the loan documents.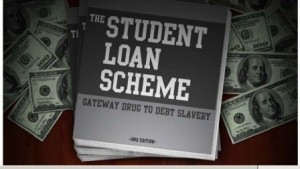 Before you do sign, be sure to pay close attention to what CollegeScholarships.org has to say. One of the most critical points centers upon the legal changes that have taken place in recent years.
The result is that as of 2005, college loan debt is nearly impossible to discharge. Student loans are exempt from a number of fair practice laws: statue of limitations on collections, the Truth in Lending Act, the Fair Debt Collection Practices Act, adherence to state treasury laws and the right to refinance.
Furthermore, the harshest collection techniques are often used to collect student loan debt. They include wage garnishment (which can be done without a court order), the suspension of state professional licenses, garnishment of social security-disability incomes, and withholding your tax refunds.
All of this and a great deal more is available in the graphic. And the final piece that every student should be aware of is that 25% of all government student loans go into default. Furthermore, 30% of those students borrowing to attend community colleges and 40% of those borrowing for two year colleges go into loan default.
These figures match or exceed the numbers (25% in default) from the recent subprime home loan debacle that has crippled our economy. But in the case of home loans, a person can essentially walk away from the loan. Yes, they lose their home. And yes, their credit rating plummets.
But ultimately, they can simply turn the house over to the bank and move on with their lives. No future wage garnishments, no withholding a federal tax return, and no suspension of a state license.
On the other hand, as we noted that is not true for student loans. You cannot walk away from them – you own them for life.
It is important for students to realize that the credit card debt crisis (and the subprime loan fiasco) has spurred a whole new culture among a large segment of our population. Actually it may be new to us but in reality it is the return to the pay-as-you-go philosophy that earmarked our grandparent's generation.
As you seek sources of funding to help pay for college think twice about borrowing. A good many people have already decided that a return to a pay-as-you-go philosophy is a good step for credit cards.
But if it is a good step for credit cards, then it is likely a must step for college. Because, as the College Scholarships.org graphic points out, those college loans will follow you everywhere.
With permission, we present the graphic here.

Infographic by College Scholarships.org
The Chronicle of Higher Education, most likely the No. 1 source of news and information for college and university faculty members and administrators, often provides a revealing perspective when it comes to colleges and universities. The site is visited by more than a million unique visitors each month and sees more than 12 million page hits in the same time period.
A nine-time finalist for the National Magazine award, the Chronicle recently offered a thought-provoking graphic as part of Alex Richards and Ron Coddington's 30 Ways to Rate a College. We offer a page snap shot of the graphic:
In the graphic, readers can see that lines are used to connect an organization/publication rating colleges to the specific measures those raters take into account when determining their rankings. As Richards and Coddington point out, the visual offers striking information.
Their first point is to note how few measures are shared by two or more raters. In other words, each rater has deemed different elements to be of critical importance. The writer's note simply:
That indicates a lack of agreement among them on what defines quality.
Furthermore, the writers note that the emphasis seems to be on various "input measures" even if different measures are used. Student selectivity, faculty-student ratio, and retention of freshmen are examples of "input measures."
While there should be a final product, Richards and Coddington point out how few output measures appear within the list of criteria being used. They note that only graduation rates would truly qualify as "outcome measures."
We wrote last week regarding our skepticism about the college rankings system currently in vogue. We suggested that it was nothing more than an effort to sell magazines and newspapers and that the ratings process provided very little value to students considering various colleges.
The Chronicle's graphic represents a complete condemnation of the process and simply furthers our view that these organization's/publications are preying upon a poorly educated public.
College applicants need to understand why so many bloggers insist that college students should pay little attention to rankings.