Too Many Students Paying More than They Can Afford for College
When it comes to students choosing where to apply to college, there is growing evidence that the total cost of attendance is not given enough consideration. In fact, the failure to discuss how students are going to pay for school is called the "Pink Elephant in the Room" by Anne Richardson, the Director of College Counseling at Kents Hill in Readfield, Maine.
A new report from the College Board and the higher education consulting firm Art & Science Group LLC, confirms Richardson's assertion. The new study reveals that many students consider colleges that they simply cannot afford to attend.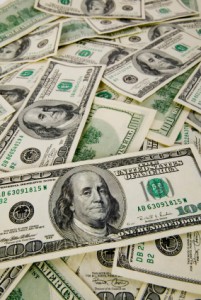 More than a thousand high school seniors were interviewed in the study. Participants were randomly selected and interviewed on two occasions.
In the early part of winter students were asked where they were thinking of applying to college. In addition, the researchers asked students about the challenges of paying for school. Just over 900 of those students were then randomly selected for a follow up session in late spring where they were asked the same set of questions.
In the first set of interviews, 63 percent of the students indicated that they and their families would have a hard time paying for college. In the second set of interviews, 59 percent continued to indicate that they would have a hard time paying for college.
However, though it was clear that the cost of college was going to be a significant challenge for more than half of the respondents, the students clearly had done very little work towards determining how they were going to pay for school. Despite the large number of web sites offering financial aid calculators, 40 percent of the second group of interviewees still had not used an aid calculator to examine how much they and their families would be required to pay.
The most disappointing element was the number of students who indicated that they were going to "work out how to pay" for school when the time comes. While 24 percent of the early group gave such a response, come spring, when the time was now upon them, 22 percent still gave the very same answer.
In addition to not having done any additional work as to how they were going to pay for school, the respondents also clearly lacked a basic understanding of what payments they would have if they borrowed for school. For the first group polled, 40 percent said that they had "no idea" what their loan repayment would be on a monthly basis. For the second group, 39 percent said the same thing.
Sadly, too many students focused on school prestige and strength of academic programs exclusively and gave little regard as to how they were going to pay for these schools. Simply stated, those polled were not giving enough thought as to the affordability of specific schools.
Art & Science group principal Richard A. Hesel told the Chronicle of Higher Education that he is worried about this disconnect, that far too many students are unrealistic about how they will pay for college. He goes on to insist that "institutions have to work much harder to monitor what's going on with students and stay in touch."
While we agree with his assessment to an extent, we must insist that students and families also own a piece of this problem. There needs to be a critical discussion at some point that focuses in on how much is "too much to pay for college."
Of course, that value changes if one has to borrow significant sums to earn that all-important diploma. If one is of unlimited means, then the question becomes essentially moot, the prestige and programming at the most expensive schools is likely the way to go.
But if one has to take on debt the question as to how much is too much is a fundamental one for students and parents. Depending on one's future earning power, borrowing can become a real problem.
The fact that students and their families are not tackling the "pink elephant" in the room is appalling. The failure to have this discussion is clearly one of the key reason's why student debt has reached crisis stages.