The Student Loan Crisis – Is it for Real?
Today the written word features extensive hype and hyperbole. After all, that is what draws readers to a paper or web site.
So it was no surprise for us to come across the following headline: The Awful Reality Of America's Student Loan Nightmare.
At first, it sounds like a massive case of overhype does it not?
Well, such a title is rendered much more relevant when we understand that it is on a web site such as BusinessInsider.com. Then, when one reads the article and learns of the debt some students have accumulated we have to agree the term nightmare is more than apropos.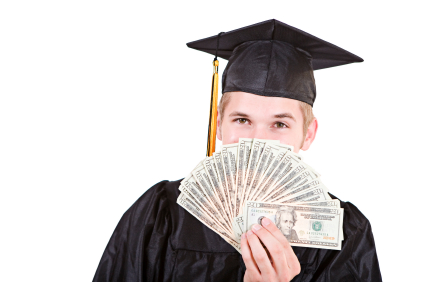 Consider further the Chronicle of Higher Education and its recent independent research on the topic.
According to their data, of the student loans that entered repayment in 1995, one of every five has since gone into default. That's correct, fully 20% of those who borrowed could not meet the expectations set forth in their repayment schedule.
Fast Forward to 2010
While one in five is truly scary, one needs to understand that the average student loan debt from that period was roughly $13,000. Today it is nearly double that figure, $23,000 plus.
One might suggest, using simple math, that fifteen years from now we might expect a doubling of the rate of default.
So no, the crisis isn't hyperbole. According to the Wall Street Journal, "consumers now owe more on their student loans than their credit cards." According to the June 2010 figures from the Federal Reserve, Americans owe some $826.5 billion in revolving credit. The total owed on student loans comes to $829.8 billion, according to Mark Kantrowitz, publisher of FinAid.org and FastWeb.com.
Over at the Huffington Post, op ed writer Zac Bissonnette noted the Chronicle data and went on to note that defaults are only the tip of the iceberg when it comes to the impact of student loans. Many students who were not in default likely managed to stay in good standing only by accepting career options based on pay instead of goals and lifestyle choices based on debt as opposed to following their heart.
Bissonette writes:
"Looking at the default rate as a measure of difficulty in repayment is a lot like analyzing obesity in America by looking at the percentage of people who are so fat that they're unable to get out of their chairs."

Avoid the Nightmare
For the most affluent students such horror tales are likely irrelevant. After all, the cost of college is not much of an issue for those with means.
But for the average American, the cost of a four-year degree is more than significant. And sadly, for most students, that extensive price tag becomes affordable only when loans are considered.
But students must understand that college loan debt is far different than credit-card debt. First and foremost, college loans generally can't be discharged in bankruptcy.
Second they often have very different repayment terms. Those terms often have heavy consequences for anyone who misses payments.
Before Taking any Loans
Yes, the crisis is for real. And today's tough economic times are only exacerbating the issue for grads who took out loans.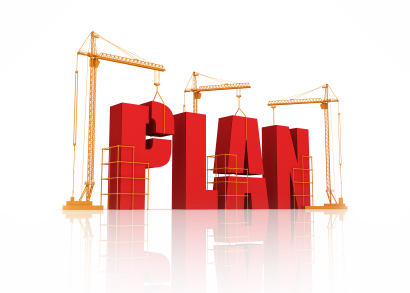 So before you are enticed by the lure of a college degree and the draw of a life on-campus, think carefully about how you are going to pay for that experience. There are a number of important things to consider before agreeing to any loans in your financial aid package.
We suggest you take the time to review Six Things To Know Before Taking Out A Student Loan published at Forbes.com. All of the suggestions are extremely important though there are two we definitely want to highlight.
Number three notes you must have a sense of your probable earning potential after you graduate. In simplest terms, if you are studying to be a teacher you cannot take on the same debt load as someone studying to be a doctor. The average student loan debt of $23,000 is most likely too much for someone entering the teaching profession.
And number six notes you have to set an amount you are willing to borrow. It is imperative that students do their homework up front to be able to set a dollar amount limit on what they will borrow based on their future goals. Once that has been set, students will have a real sense of what they can truly afford in their choice of a school, whether or not they can afford to live on campus or must commute from home, whether to work part-time and attend school part-time, etc.