A lesson in how not to govern.
Once upon a time we Mainers had a saying – it was a bit self-aggrandizing but hey, we are a proud, pick 'em up by the bootstraps people:
As Maine goes, so goes the nation.
But sadly, today, if that is true the country is in real, big trouble.
The man that has come to be known, not so fondly mind you, as "Front Page LePage," seems intent on being a national media darling. So far, he has been the gift that keeps on giving, garnering the attention of pundits and comics from every corner of the country.
This past week, the man who once falsely insisted Maine taxed everything, including bull semen, attempted to get in the last word with Maine novelist Stephen King. Maine's most famous author recently made headlines when he referred to three of the nation's new governors, Maine's Paul Lepage, Florida's Rick Scott, and Wisconsin's Scott Walker as Larry, Curly and Moe. Worse yet, he also called the Maine governor "stone brain."

These are more than pretty strong words – that are, well, downright insulting to the governor. But in fairness to Mr. King, barely three months into his first term as Maine's governor Mr. LePage appears intent on making the author's comments seem almost innocuous in comparison.
Less than three months removed from calling the NAACP a special interest group and telling their leadership "they could kiss his butt," LePage hit new lows when he asserted that the only bad thing about a chemical additive like BPA is that it might give women "little beards."
That came before the more recent events when he fired his biggest shot across the bow thus far. It is important to note that during King's extensive dissing of the three governors he also happened to offer some significant support for unions and their importance to American workers.
"Remember, when these people talk to you about it, if you like the weekend, thank a union guy," stated King.
"If you like a 40-hour week, thank a union guy. If you like a day's honest pay for a day's honest work, thank a union guy.
This past weekend the governor went through on his promise to have a mural depicting Maine's labor history from 1800 to the present removed from the Department of Labor building. The panels showing child labor, Rosie the Riveter at Bath Iron Works, and striking workers disappeared over the weekend.
In one-upping those who would support unions, he also managed to avoid dealing with potential protests that were rumored to feature people forming a human chain to block the mural's removal.
It seems he sort of had a plan for that as well, telling television reporters that if people did take such a step he would "laugh at them, the idiots. That's what I would do. Come on! Get over yourselves!"
God forbid if Maine's recent gubernatorial election is a bellwether for the next leader of the free world.
Not when the man seems like a character straight from one of Mr. King's novels.
According to the organization's history, the NCAA was "founded in 1906 to protect young people from the dangerous and exploitive athletics practices
of the time." The organization was formed based on concerns about 'the rugged nature of early-day football" and that "football was run by student groups that often hired players and allowed them to compete as non-students."
Exploitive athletics practices?
Non-students competing?
Exploitive Athletics Practices
The NCAA basketball tourney, affectionately dubbed "March Madness" or "The Big Dance," raised in excess of $600 million in ad sales for the 2010 Tournament. In contrast, the only sporting event that raised more dollars was the NFL Playoffs and its culminating Super Bowl – $793.8 million.
The NCAA men's basketball tournament tally of $613.8 million nearly matched the totals of the other two major professional sports leagues combined (NBA Playoffs and Finals – $417.7, MLB Playoffs and World Series – $345.3).
Dr. Boyce D. Watkins, a leading social commentator, goes beyond calling the current college athletic structure exploitative. Dr. Watkins insists that "NCAA is engaging in a form of academic apartheid." After all, most of the "individuals doing the work to earn this income are African American, and those receiving most of the economic benefits just happen to be white."
Somehow, as Dr. Watkins notes, the NCAA would have everyone believe that "a scholarship" and a "pair of sneakers" is somehow "Quid pro Quo" for the tens of millions of dollars these players bring in.
Exploitive athletics practices?
Non-students Competing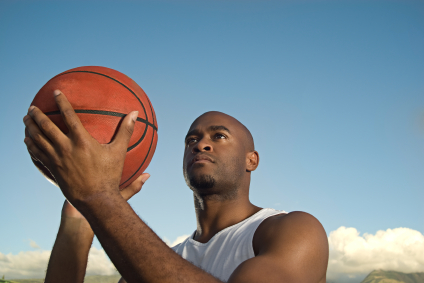 According to the Institute for Diversity and Ethics in Sports, this year seven teams in the NCAA tournament posted a 100 percent Graduation Success Rate: Belmont, Notre Dame, Villanova, Wofford, Illinois, BYU, and Utah State. But that was clearly the exception.
Consider the following graduation rates for some of the other participants: these 25 would receive an F if we were to use the standard ten point college grading scale:
Arizona 20%, UAB 25%, Connecticut 31%, Temple 33%, Georgia 36%, Michigan 36%, Akron 38%, Kansas State 40%, Tennessee 40%, Texas 42%, Southern Cal 42%, Morehead State 43%, Florida 44%, Kentucky 44%, Missouri 44%, Washington 44%, Louisville 50%, Michigan State 50%, North Carolina Asheville 50%, Texas San Antonio 50%, Cincinnati 53%, Syracuse 54%, Virginia Commonwealth 56%, Memphis 58%, San Diego State 58%.
Another ten would receive a D (60-69): Alabama State, George Mason, Hampton, Indiana State, Ohio State, Old Dominion, Pittsburgh, Purdue, Texas A&M, and UNLV.
Non-students competing?
From the same report, 30 men's tournament teams (54 percent) had a 30 percentage point or greater gap between white basketball players graduation rates and those of African-Americans.
Exploitive athletics practices?
NCAA Today
The issues may be different but the context is the same. College athletics has once again lost its way (as it did back at the turn of the prior century) it's just that this time the organizing body is in the middle of the issue.
The absurdity of the current situation now has people calling for the players to be paid and for the colleges to offer a major in the sport that the athlete participates in. Neither of these make sense if one hearkens to the essence of college athletics and the idea that these games are supposed to feature amateur student-athletes.
But therein lies the rub – that notion is no longer even remotely applicable when it comes to the NCAA in its two major revenue sports: football and basketball. The NCAA long ago slid down a path into an entertainment industry that features non-students playing the lead role.
And the organization seems perfectly content with the current exploitation of those willing to play the role.
Why taking the road less traveled by can make all the difference.
Today, more and more students are making the decision to step off the formal education treadmill for a semester or a year. Some choose to do it between high school and college, others during their post-secondary years or directly after finally taking home that coveted diploma.
But far from taking time off, those students taking a "gap" or "bridge" year are spending their time on a whole host of constructive activities. And as they do so, there is a growing consensus that taking a "gap" or "bridge" year may well be the best step to ensuring that a student successfully transitions from high school to college or the world of work.
Below we discuss the rationale, benefits, and funding for the gap experience. We also present Q & A's with six young men and women who decided to take the road less traveled. The stories of these six "gappers" reveal why that road can in fact make all the difference.
The Gap/Bridge Experience
Six "Gappers" Share their Stories
What Is a Bridge/Gap Year?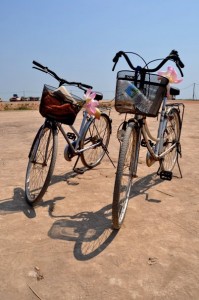 The terms "gap" or "bridge" are generally the two words tossed around when talking about taking a year away from formal schooling. The words are particularly relevant so as to differentiate from those students who continue down the preordained path but make the choice to study abroad so as to experience living in a foreign country.
Some prefer to use the term "gap" when talking about a "time out" either while in college or upon graduation and a preference for the term "bridge" when referring to the concept of taking time between high school and college. However, in America, the terms have essentially become interchangeable.
The concept of taking "time out" began in Europe and Australia and was not initially seen in a positive light by everyone. For a lot of European students the time off became more of a vacation period, a time when responsibilities were set aside for the opportunity to "play." The result was the term "gappers" being used to refer to the trendy European practice of vacationing at some of the world's hottest partying spots. Such a concept did not sit well with the majority of American parents who saw the practice as potentially leading students down a path of foregoing college completely.
Over time, however, the gap or bridge experience has taken on a very different form, especially here in America. While students can have fun during their experience, the gap or bridge year concept includes specific activities that seek to help students increase their sense of self and further their intellectual capacity.
Therefore, rather than being a "year off" it is instead a "year on." It is just that year does not involve traditional formal schooling. The result is that the gap experiences, both formally and informally constructed, help students grow as people.
Because of this purposeful format, the "time out" period has come to be seen as a very productive step on the college path rather than serving as a retreat from it ("Want to Get Into Harvard – Take a Year Off" – CBS MoneyWatch, "Advice for the College-bound: Wait" – Washington Post, "A Cure for College-Bound Blues" – New York Times).
The Benefits of the Experience
While some still want to criticize the gap or bridge experience as some cushy time off, nothing could be further from the truth for those organizing a meaningful experience. The simple act of traveling abroad is mentally demanding – fending for one's basic needs in a country where you are not fluent in the language or familiar with the culture will challenge you in ways you could not imagine.
In addition, as we learned from our student Q & A's, even within organized experiences, you could find your sailing program battling extreme weather conditions or your party held up at gunpoint. Therefore, gap/bridge experiences are not for the faint of heart or those looking for the easy road.
But that is precisely why the concept is so powerful. Upon completion of your year, the idea of heading off to college will seem routine and those concerns about who you will be assigned as a roommate ridiculously unimportant.
Generally it is easy to defer a year of college though if you want your school to hold your place for you when you return you will be required to submit a formal request. In particular, you will want to research how that deferral will affect your college financial aid package moving forward.
But those who choose to take a year between high school and college not only find the college transition much easier to make, they invariably find themselves more focused on what it is they want from their college experience as well. Participants of a gap or bridge discover their inner passions during their experiences and thus find themselves energized upon their return home.
And when the time comes to head off to college, they do so with a clearer picture of what it is they want to study and with a greater sense as to the career they want to pursue.
Paying for the Experience
One of the concerns of families and students is the cost associated with taking a bridge or gap year. Four years of college are expensive enough and adding another year of potential expenses may well seem prohibitive.
First and foremost, it must be understood that a gap or bridge experience is not by its nature costly. Yes, there are some truly great programs that will provide incredible growth experiences that can cost as much per month as college. But other options do exist that can provide students with a meaningful bridge experience.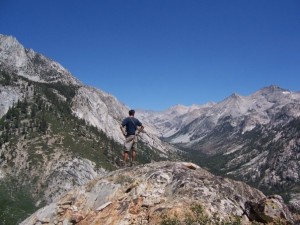 As part of his bridge year, Conor Farese spent time in Florida and rural Georgia with relatives where he worked and experienced the chance to live away from home while working on some interesting projects. Doing so allowed him to earn money to pay for additional organized experiences. One can even work for a full semester and experience other cultures while still in America as Chris Scanzoni did while working on the Obama campaign.
In addition, the growing emphasis on the gap/bridge year experience also means that there are a growing number of programs available with funding support for those students where finances might make a trip prohibitive. One organized program, Global Citizen Year does not apply a flat program fee to all applicants. Similar to how colleges allot financial aid, GCY works with each family to determine an appropriate contribution and in the case of demonstrated need will even provide some full scholarships for 2011-12.
Thinking Beyond Borders, Leap Now and Carpe Diem are but a few of the selective programs that operate in a similar manner. At the University of North Carolina, the school offers a fellowship for students interested in pursuing gap years while Princeton has begun a tuition-free year of enrichment focusing on public service abroad for as many as 20 freshmen. These all point to the growing interest and give rise to the belief that additional programs with funding support will be available in the future.
Our Gap Year Recommendation
The gap/bridge year concept comes in many forms with varying costs. The sheer volume of options can make gap year choices as daunting to select from as the entire college application process.
But with only one in three full time students graduating within the requisite four-year college time frame, it is clear that many students would benefit greatly from having additional time to mature and the opportunity to experience an increased sense of focus. For that reason, we think every student should give careful consideration to taking a bridge or gap year.
When it comes to choosing a specific program, every student has different needs and wants. Some students will require structure while others would be better served by flexibility.
At GoCollege, we are fans of a combo gap year where one does not necessarily pick a single focus. Splitting the gap year into two, three or even four blocks of varied lengths can provide for various types of experiences and keep things fresh. In particular, the combo year provides the flexibility to work for a period of time and earn some funds to help pay the costs of your year.
Selecting such an option does demand extensive planning on your part- if that is not your strength then by all means pick a structured program or two for your experience.
To help provide you with some ideas as you make that all-important decision, we provide six Q & A's with students who have been significantly impacted by their gap or bridge year experience.
Chris Scanzoni – Helping Elect the First African-American President
Political aspirations change in spite of successful involvement in historic presidential campaign.
Though Chris Scanzoni was born and spent a significant amount of his childhood in Massachusetts, he considers the North Carolina mountains his home. In high school, the activist with a passion for politics was voted 'most likely to become president' by his peers.
When it came time to attend college, Chris considered Columbia, California Berkeley, Stanford, Northwestern, Yale, and the University of North Carolina. UNC and its service-oriented student body ultimately won out.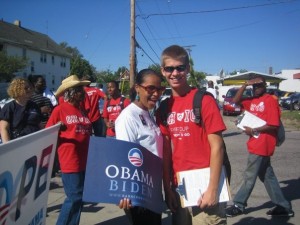 A self-proclaimed traditionalist, Chris insists that his decision to take a gap year was a completely unexpected occurrence. But like many other students his age, he was moved by the Obama campaign's push to empower young people in the political process.
However, despite being a cog in the groundbreaking election, Chris now notes that he no longer aspires to a career in politics. Today, he is majoring in Public Policy Analysis, Statistics and History.
What was the impetus for your choosing a bridge/gap year?
My path to the gap year was rather unconventional and spontaneous. After high school, I accepted an internship with the Obama Campaign in Cleveland, Ohio. The six-week program was explicit – job offers would not be extended to internships at the end of the experience.
Nevertheless, after six weeks, I was offered a position to continue on the campaign as a paid field organizer, responsible for fifteen-thousand votes on election day. This decision was not easy, as I had missed the deferral deadline at UNC, was communicating with my roommate, and had concreted my course schedule.
Moreover, my parents were wary of the gap year, fearing I would not return to school. My internal struggle derived from a fear of the unknown and failure. In the end, my passion for the candidate and the nation triumphed, and dictated my ultimate course: I would accept the job offer, and defer matriculation at UNC for one year.
Why did you specifically choose to work on the Obama campaign?
From his candidacy announcement in February 2007, I worked endlessly to elect him. Throughout the primaries (and while juggling academics), I held a brief internship in South Carolina and worked nationally to organize for many of the February 5th states. The Campaign genuinely sought to empower youth, to organize their communities and inspire hope. The internship offer in Ohio was made by a former South Carolina primary staffer, with whom I had worked and proved myself.
While I admit that President Obama has been everything but perfect, I do not regret the work I did. The alternative was terrible; more importantly, through the experience, I gained an invaluable sense of independence, responsibility, self-confidence.
What were some of the activities/tasks you were involved with during your year?
From June through November, I worked in Cleveland, Ohio with the Barack Obama Campaign as a field organizer. This position required long hours of building community relationships, establishing a volunteer base, and prepping communities for early vote and election day.
From February through June, I traveled to Peru to work with the organization Intiwawa ("Children of the Sun" in Quechua). The mission of the German organization was to work primarily with Peruvian children. In all of the localities with which the organization was involved, we confronted grave levels of malnutrition, lack of education, alcoholism, domestic violence, unclean water, and lack of health services. I was charged with the operations in Coporaque and nearby villages, in the beautiful and rural Colca Canyon region. This predominately Quechua-speaking population faced all of the aforementioned challenges, compounded by the isolation of the countryside.
For more than five months, I lived with the rural life. While most of my days were spent organizing primary school curricula and child nutrition education campaigns, it was not beyond me to work alongside the agriculturists native to this region. For future 'gappers', I absolutely recommend seeking experiences outside of the major metropolises.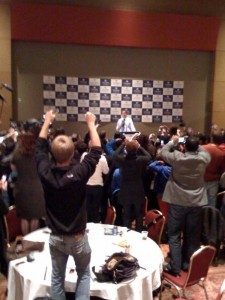 What would you say was the high point of your experience? What made it so significant?
Undoubtedly election night. We had been told throughout the Ohio experience that "if Ohio went blue, the nation would turn blue." Thus, when Ohio – the Bellwether State – was announced for Obama, and that Cleveland had record turnout, I physically collapsed. Unable to comprehend my surroundings, the tears rolled down my face. Though this was mostly a function of unprecedented fatigue, I had also proven myself that persistence in the face of adversity reaped favorable consequences. This was the best lesson I ever learned.
Was there a low point?
I left the comfort of my hometown for an alien metropolis, where I had few social supports and was expected to perform perfectly. I often felt alone. Furthermore, I am prone to debilitating stress under situations of intense pressure. Waking up every day, knowing that I would have to confront the stubborn volunteers and meet and/or exceed the daunting daily goals set by the Campaign was difficult. I would call my mother, upset, pleading for her to permit my return home. While I did not genuinely desire to abandon my efforts in Ohio, it is an important lesson about moving away for the first time, and why the gap year can be so formative.

Can you talk about the costs of your year and how you funded it?
My costs in Ohio were fully paid. I used the spoils of the Obama experience to travel to South America.
How did your gap experience change/impact you?
Most importantly, I am now a confident and focused individual. In many of my peers, I observe a lack of confidence – in their abilities, interests, and futures. Thus, a notice of rejection to the prized internship or a bad grade on a calculus exam can be devastating to them. For me, I recognize that I connected an entire community to each other and helped to win an historic election – there is no rejection letter that can take this away from me, and I am fully aware of my capabilities.
On a more superficial level, working in the grind of politics was repulsing to me. Before the gap year, I was certain that I was progressing towards a career in politics. Today, I am a policy major, not a political science major, and I have no ambitions to run for political office. My ability to 'do good' and advocate for change will not be dependent on election cycles, schmoozing donors, and myopic partisan politics. The gap year will refine and hone interests.
Gaya Morris: A Much-Needed Break from Academics
Structured bridge year provides a new sense of self.
Gaya Morris is a freshman at Princeton University. Though Gaya attended high school at the Hotchkiss School, a boarding school in Lakeville, Connecticut, she and her family currently live in Hingham, Massachusetts, just south of Boston.
Before spending a bridge year, Gaya found herself living in a number of different locations. She was born in Puerto Rico but grew up in Short Hills, New Jersey. Over the years she also spent a year and a half in Switzerland and three and a half in Italy. A bout of that not-so-rare high school disease known as "senioritis" along with those early international and transitional experiences compelled her to seek further travel experiences and cross-cultural learning.
Gaya is still undecided on her major though she is considering comparative literature due to her interest in folklore and traditional storytelling. On campus she is involved in the Princeton Garden Project (a student run vegetable garden on campus), the Princeton Gap Year Network and sings in an "accapella" group.
For her year, Gaya found the Global Citizen Year program fit her needs and objectives perfectly.
What was the impetus for your choosing a bridge/gap year?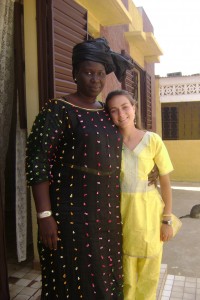 What ultimately inspired me to take a gap year were stories from friends and peers who had taken gap years, hearing of their travels and accomplishments. The idea was at first a little daunting, and distant to me as a high school Junior, but I nevertheless tucked the idea away safely in the back of my mind as simply an intriguing possibility, as I went through the college process.
But by the spring of my Senior year I began to more seriously consider taking a gap year as I began to feel "burnt out" and tired of academics, a feeling that is pretty universal I believe for 12th graders emerging from the competitive and often grade-centric culture of high school – sometimes referred to as "senioritis." I was ready to graduate. We were all ready to graduate, and yet I felt that for me graduating had to mean more than simply taking a few months of relaxation, and then returning to the books in the fall, following the same pattern, repeating the same cycle. Indeed, coming out of four years of boarding school (kind of like a mini-college experience), I felt a particular need to create a more significant separation between my high school and my college years. And so the idea of a gap year at this point, felt just right.
Furthermore, in my last few years of high school I had grown significantly interested in so called "global issues" – poverty, hunger, the environmental crisis – big problems and big words that of course held little real meaning to me beyond the text book definitions. I knew that I wanted to study in college something that "mattered" and that would "make a difference." I had some ideas, but I didn't know exactly what this should be.
And so my gap year was about more than just taking a break. I wanted to travel to a new and different part of the world to experience non profit and development work, before I went off to college to study about it. In this way, the program of Global Citizen Year, with its mission of training young leaders to face the global challenges of the 21st century, fit my goals wonderfully.
Can you talk a little bit about how you came to choose Global Citizen Year as your program?
Despite my eagerness and determination to pursue a gap year, the clarity of my goals, and my confidence that my decision to defer college for a year to do something different was right (though I didn't know at the time exactly what), actually achieving these goals was not easy. So I needed a feasible plan – something exciting, but also not too risky.
I first looked into various program options, but many seemed too restricting and structured, and exceeded my budget. And so then I looked into identifying NGO's accepting volunteers, but with little more than Google as my search tool, it was hard to distinguish the truly viable options simply from their websites. Therefore, finding meaningful service learning for someone of my age and experience and budget was difficult.
My parents were especially wary of the idea of me traveling independently to a part of the world I had never been to before, and I guess I was a little, too. Although I do think the experience of traveling solo during one's gap year is certainly enriching in different ways than traveling under the protective wing of a program (I think there are pros and cons to each), I would say that ultimately it was the discovery of a program that happened to so well fit my goals that really enabled me to successfully achieve them.
Without the incredible support and guidance of Global Citizen Year, it is unlikely that I would have found such enriching, fulfilling and challenging experiences. Essential to the depth of the experience GCY was able to provide for me in Senegal was my six-month homestay with a wonderful Senegalese family living in the heart of a sprawling town that previously had rarely seen foreigners. Also essential was my apprenticeship placement in a local elementary school which allowed me to further investigate my interest in education, but most importantly provided me with a welcoming, but challenging environment in which to discover the ups and downs of volunteer work.
Last but not least, as a GCY fellow I was living and working independently, while constantly participating in discussions, reflections, group learning that helped me maintain the perspective I needed to always move forward deliberately, reassessing my beliefs and goals and always challenging myself one step further. I found the balance between structure and independence to be quite appropriate, and ultimately empowering.
And the financial aid that GCY provided me was certainly indispensable to my ability to have the gap year experience that I did.
Can you provide readers with some details as to how you spent your year?
I would say that every single day in Sebikotane was focused on my work at the local elementary school and spending time with my host family. At the school, my primary goal was to learn, to observe and get to know the school community and the challenges it faced,. Although I eventually was able to help address some of these challenges by helping reopen the school's abandoned library and computer lab, training teachers to use computers in the lab and leading reading activities for the younger students in the library. Along with another GCY fellow living in Sebikotane, I also organized and led an English club for high schoolers. This work that I did at the school was very important to me.
However, some of my most valuable learning took place partaking in the everyday rituals of my host family: eating meals, helping women with cooking, and going to the market, helping with laundry and cleaning (although it took some time for them to allow me to help) and playing with the children. I felt that simply living was learning, for everything from toilets to watching tv, from dress to greetings, was new and different. This sort of challenge-intensive lifestyle was certainly difficult, and could be immensely frustrating at times, but incredibly enriching. I felt that I lived in a heightened state of awareness and meaning, which would only continue and even intensify during the transition home.
What would you say was the high and low points of your experience? Why were these so significant?
As I and several other fellows discovered, the greatest rewards and lessons came from overcoming the greatest challenges, and so my high points were often related to my low points. I would say the lowest point for me was during my first few weeks in the town of Sebikotane. Overwhelmed by all of the attention I received, unable to express myself fully, and therefore powerless to influence where I went and what I did from one moment to the next, I was soon frustrated and eager to make the transition from guest and foreigner to friend, co-worker and even family member, a transition which I soon learned takes months, and even years. I was eager to overcome the stereotypes of foreigners that I believe prevented people from seeing me as an individual. So the greatest challenge that I faced during my first few months was simply finding "my place" both at home with my host-family, and the elementary school to which I was assigned as a volunteer.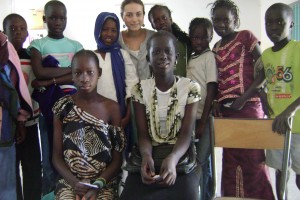 My exact role as a "volunteer" was left to me to determine, as the school community had never before welcomed a young foreigner like myself. My incredibly gracious hosts, the teachers of L'Ecole Sebiroute, would have been entirely happy to just let me sit and watch their classes for six months, eat peanuts and drink tea with them during play time, and then maybe help them figure out how to use the computers in their dusty, abandoned computer lab, but of course I wanted to provide them some meaningful service. There was clearly much work to be done in a school overflowing with students and lacking in teachers and materials, but with my minimal teaching experience and knowledge of Senegalese culture and the language, I certainly felt more like a burden than a help at first.
And so I spent the first month or so simply observing and evaluating the school community, getting to know the teachers and the students, in order to eventually identify areas in which I could contribute. Fortunately this school community happened to have a library, a locked up room full of books that hadn't been used in years, and so I eventually set for myself the task of reestablishing this library: cleaning and organizing and then working with the teachers to begin introducing the students to the library.
My greatest challenge was simply bringing my ideas to fruition – in a culture where calm seemed to be valued above change, and where anyone below the age of twenty was considered a child – and so implementing my ideas ultimately became the challenge of gaining the respect of and communicating effectively with the school teachers. I wanted to design a library program that would be manageable, potentially sustainable, and that would address their needs, and especially the needs of the students.
Coincidentally, again, one of the greatest challenges that teachers were facing was simply getting their students to read. Besides the lack of books in the child's home environment, and the lack of personal attention in overflowing classrooms, the Senegalese system presents a particular challenge to students struggling to read and write in the way that they must learn to do so in a language they do not understand – French (kids grow up speaking Wolof). And so sitting down with small groups of kids on the plastic mat in the newly opened library, reading aloud stories like The Three Little Pigs and Goldilocks and the Three Bears, I felt like I was addressing a significant need. Reaching this point, at which I felt I was truly offering a meaningful service to the students at L'Ecole Sebiroute, and enjoying the work too, was the most rewarding.
How did your gap experience change you and impact the next phase of your life?
I feel that my gap year experience achieved certain goals I had set out for myself while also accomplishing others that I had not considered but that are perhaps more important. My gap year certainly provided the needed break from academics, sending me into my freshman year of college with renewed energy and eagerness to learn.
I don't believe that my gap year experience provided me with a definitive answer to the question of what to major in – rather it provided me with inspiration in a few directions. Rather than narrowing the focus of my previous interests it revealed to me other, new areas of interest.
For example, my experience working in a Senegalese elementary school has inspired me to study education issues and policy, child psychology, children's literature and folklore, all of which I may not have considered had I not seen for myself the wonders that reading and books can do for children and for a developing society. At the same time I have maintained my interest in food-disparity issues related to global economic policies, and cultural perceptions of agriculture, consumption and nutrition.
Most importantly, however, I believe that after having found my way in such a foreign environment, I have and will approach the next few defining stages of my life in a new way – with greater patience and perspective, with both a greater openness to new experiences and a stronger sense of my own self and values as I approach these new experiences.
Conor Farese: Working, Community Service, and a Life-Changing Moment in Africa
Despite being held at gunpoint in Tanzania, University of North Carolina senior has founded a Gap program for future Tar Heels.
Conor Farese is currently a senior at the University of North Carolina at Chapel Hill. A native of Kentfield, California, Conor grew up in San Francisco, before moving to Kentfield at the beginning of his high school years. After attending public school in 9th and 10th grades, Conor attended the Thacher School, a 240-student boarding school in Ojai, California.
While in high school, he played a number of different sports and spent a lot of time doing rodeo-style horseback riding. Conor also did some tutoring which served to whet his appetite for public service.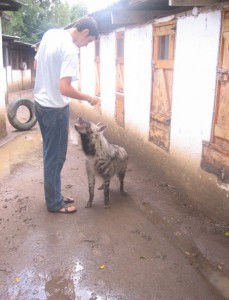 After looking at Emory, UNC, Vanderbilt, Washington University, Boston College, Colorado College, and the University of Colorado in Boulder, Conor settled on UNC and has been thrilled with his decision ever since. An Environmental Studies major (focus in urban planning), with a minor in Geography, Conor packed a lot into his gap/ bridge year experience.
To be sure he had adequate funding, he spent part of his year working. In addition, he spent time with relatives living in different segments of the country before spending multiple months with Greenforce.
Conor's experiences in Tanzania (where his group was held up at gunpoint) serve as a strong reminder that gap year programs can truly challenge you in ways you had never expected.

What was the impetus for your choosing a bridge/gap year?
My older sister took a year off, and so throughout the college process my parents consistently suggested the concept. I was more reserved, however. I was ready (or so I thought) to jump into college—what is consistently referred to as "the best four years of your life." I was also concerned about being a year behind my peers academically and socially. It's hard, when stuck in the high school mindset where age and grade level are so highly valued, to understand that being a year older in college will barely impact your experience and certainly not ostracize you from your peers.
Upon my acceptance to UNC, I reconsidered my anti-gap year stubbornness. I realized that I was undecided on what to study, what my passions were, and that a year off might not be a bad idea. Once I changed my mindset, the concept was infectious. I had a whole year. Did I want to travel, work, volunteer? My parents endorsed the concept highly, and saw the potential of a year to really help me grow and discover both my passions and myself.
What did your peers think of your choice?
Most of my peers were thrilled about their college choices, but were supportive of my idea to take a gap year. Overall, I think the concept was so foreign that most didn't know how to react (myself included).
Can you talk a little bit about the program you chose and why you chose it?
I began my year off with a family trip to Peru. The seven of us (I have four siblings) did a Cross Cultural Solutions trip to Ayacucho, Peru, where we all volunteered in some capacity. I was there for 2 weeks, and then returned and moved in with my grandparents to begin a 4-week internship with a ceramicist in Florida. I did ceramics in high school, and thought it would be fun to spend some time pursuing art essentially as a lifestyle.
I then lived with my other grandmother in rural Georgia, where I worked in a wire factory for two months. This was an opportunity for me to earn some money before the year began, but resulted in one of my more important experiences. Being in the work force—particularly in a factory, was instrumental in opening my eyes to the way so much of America lives.
I then did a National Outdoor Leadership School (NOLS) course in coastal sailing in Baja California. This was one of the more exciting parts of my year, as we got caught in a Hurricane ("Paul", I believe), and several windstorms.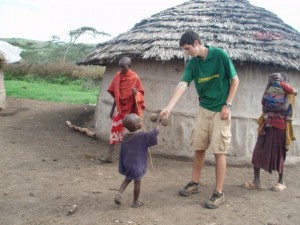 My next big trip, and the biggest program I went on, was with a British-based NGO called Greenforce. It combined significant volunteer work with cultural tourism. My parents and I settled on this program because I had been interested in going to Africa, but we felt it was important to go with a well-established program since I had done very little solo-traveling before. I remember very distinctly being on the plane about to land in Arusha, Tanzania, thinking "I don't speak the language, I barely know how to find my group, and I have little cash…this could be disastrous." This program ended up being one of the most defining trips of my life. We lived with a Maasai tribe in the bush, helping out in a local school (teaching and building) as well as conducted science projects monitoring animals in the area. I meanwhile endeavored to learn both Swahili and Maa (the Maasai language), which have stuck with me until today. I even ended up taking Swahili in college, and have taken multiple African Studies classes. This experience was so novel because the Maasai live so differently than any other culture I have ever seen—different concepts of religion, property, tradition, respect, even life and death. I was on this program for 3 months. After, I traveled in South Africa before returning home.
Once home, I started working as a technician in a local vet clinic. This was also to earn money to fund many of the travels of my gap year, and gave me another insight into the working world. I consider work a very important part of any gap year.
What would you say was the high point of your experience?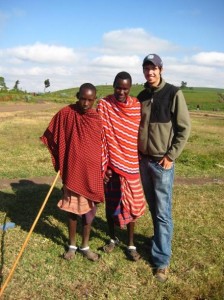 Living with the Maasai – I made several amazing friends there, who taught me a lot about their culture and lifestyle. I still speak with them to this day, but revel even more about our contrasting lives. I have several times received phone calls from them, bored while tending cattle. It's fascinating to be in college, worrying about upcoming tests or weekend plans, while my friend Nguvu is concerned about a drought that is killing cattle and goats alike. Very few other experiences have made me appreciate my own privileges as much as Tanzania did.
Was there a low point?
In Tanzania, 10-12 men with guns and machetes came into our campsite and held us up. They stayed in our camp for about 30 minutes until one of the Maasai escaped and managed to scare them off, but they took with them a car, computer, multiple wallets, phones, passports, etc. They shot at one of my friends (the Maasai, Nguvu) when he escaped, but missed barely.
This drastically changed our trip, and was a huge psychological blow. It is hard to go through something so traumatic without having lasting mental repercussions. We were all given the opportunity to return home, but every one of us decided to stay. I'm glad I chose not to leave; if I had left, I probably would never have gone back to Africa. As it is, traveling (particularly in Africa) is a very stressful experience for me, as I worry constantly about my safety and my things. It has also been one of the most rewarding and transformative experiences of my life.
Can you talk about the costs of these programs and how you funded your year?
These programs all varied in cost. The Tanzania program cost upwards of $4,500 total (including some miscellaneous costs), and the NOLS course was about $3,700. My parents and I reached an agreement that they would help cover any programs that were service or educational based, while I funded all social or other ventures. I feel very fortunate that this was the case, but also acknowledge that working two summers helped me gather quite a substantial amount of money to help cover costs.
How did your gap experience change/impact you?
I've spent more than 16 years of my life being educated in the classroom, but I can safely say that my year off taught me more about myself and my surroundings than any classroom had to offer. It taught me how to land in a new place, and find my way to new friends and comfort. It taught me how far I could push myself, and which direction I should go. And it allowed me to step outside of the academic realm for a brief moment, giving me the space and time to re-evaluate what I considered to be my passions, my interests, "me."
I came back to college ready to launch into academia. I took classes such as Swahili and African Studies because of my gap year travels. I also jumped into many extracurricular activities—such as Students for Students International, a scholarship program for girls in Eastern Africa—because of the interests that I developed on my year. Many of the friends and networks I have established in college are from shared interests in travel, international development, leadership, and general exploration.
Gap years have since become a tremendous part of my life. I believe firmly in their ability to build a foundation for a student's college experience. I have been working closely with UNC's new Global Gap Year Fellowship, and have created a student group called Gappl: UNC's Gap Year People. I see the United States as on the verge of a phenomenal movement—one where we rethink the educational process, and consider the opportunity of a gap year.
Stacy Tasman: An Unstructured and Unscripted Bridge Experience
Not everyone seeking a gap year or bridge experience looks for an existing program.
Stacy Tasman attended the University of Florida where she studied public relations and business. Since UF (one of the nation's top public state universities) provided full scholarships for in-state students with exemplary SAT/ACT scores, Stacy was the rare student who completed just one college application.
Stacy worked throughout high school to build her savings account. Prior to attending Florida, she traveled through Europe for a few weeks. But it was upon completion of her college program that Stacy took the road less traveled, taking some time as a bridge before entering the workforce.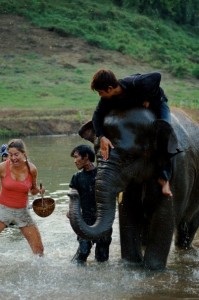 Graduating one semester early, she opted to travel throughout Southeast Asia, completely planning her own excursion and experiencing each moment for as long as she wanted. Since it was the first time in her life she truly forgot about the structure that defined the first 22 years of her life, the trip proved so meaningful she is planning yet another for the upcoming year.
Can you talk a little bit about the decision to take some time off after graduating from college? What was the impetus for your choosing such an experience prior to heading off into the world of work?
I graduated a semester early, because I had received 32 college credits in high school (I dual-enrolled, which a lot of schools offer these days). I had worked in high school and some in college, and my parents had made a deal with me that however much money I saved in a year, they would match it.
It was really encouraging for me because the more I worked, the more I was "patted on the back," more or less. So basically, one reason I took the bridge experience was because I had the funds to do it. Also, my schooling was not skill-specific, meaning I didn't learn to bookkeep or study how to design a bridge. With my degree in Public Relations I could apply my education to a lot of business practices. I am happy for that because I don't feel boxed into one career path. In the same vein, having no set way meant there was no defined next step. The freedom, combined with my curious heart (and of course, funds), allowed me to open my mind to travel.
What did your parents and peers say when you informed them that you were postponing work for a while?
My parents thought I was "running away from the real world." They thought I was scared and didn't know what I wanted to do in life, and felt that my "gallivanting" was because I was lost and confused.
Truth be told, they were exactly right.
However, I saw traveling as a way to answer these anxieties. I saw it as a way to ground my thought and give me a sense of inspiration, especially after having been in such a structured system of education for the past 15 years.
They didn't get it. I had to beg and beg and beg for their approval. I cried over and over for their support, and I knew it was fear that was holding them back from accepting my plans. In my mind, they were concrete plans, but to settle my heart, I wanted them to feel confident about them too. It wasn't until I shared my experiences with them via my travel blog, that they understood the significance of the trip.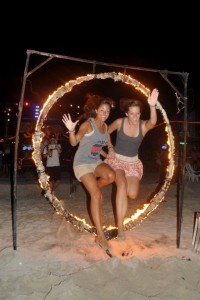 My peers thought I was just plain crazy. They admired my sense of adventure, especially to Southeast Asia, where Americans are less known to backpack through, but I had other friends who had been to this area of the world, and they motivated my decision.
Instead of utilizing a specific program, you essentially constructed your own experience. Why did you go this route?
I constructed my own experience because I wanted to fend for myself and I knew I could do it. I, like every other human, only need three things: food, clothing and shelter. Most everywhere in the world has these things, or life could not survive. Therefore, I can survive anywhere too – that is anywhere inhabited. Don't get me wrong, if you send me to the middle of the jungle, I'd get eaten alive, but if an ordinary person can live somewhere and find their way, I can too.
I also had a few friends that lived in China and had traveled to Southeast Asia. Again, I thought, if they can do it, I can too. So I pulled from my available resources (friends, books, internet and my own confidence and independence) and I went!
Contrived trips and too much planning give me more anxiety than anything else. It's like that saying, "don't have expectations and you won't get let down", or however the better philosopher than I wrote it. Going into something, an adventure especially, without an exact travel route or defined expectation, means most anything that will happen will be exciting and new, though sometimes unnerving, but why travel if not for those feelings!
Can you give readers a brief overview of how you spent your time?
I spent 2 months between Thailand, Laos, Vietnam and Cambodia. I had one backpack, the size of a Jansport. It wasn't even like a backpackers backpack with a thousand pockets and utilities. Mine just had a big pocket and a pencil pocket. I rotated between two or three shirts and shorts and used soap and water to clean them in between wears. EASY!
I went with my closest friend. We'd traveled through Europe together too, but that was a bit more of a posh trip. There was no frill to the hostels we stayed at in Asia. We'd get a room with two single beds or one double bed, and sometimes, only sometimes did the room have its own bathroom or a shoddy A/C unit. They'd be anywhere between 5-10 dollars, so $2.5-5 bucks each. Meals were roughly $2 and I ate noodles, veggies, rice and soup most of the time. I didn't eat meat – that was my only ignorant move. I'm not a huge meat eater anyways, but I do regret feeling close-minded in any sense on the trip.
We spent a lot of time in temples. I loved it. Buddhism is the most prominent religion, and Buddhist monks all studied English as part of their Monk training. They loved being able to practice their English with us Americans, and likewise, we enjoyed hearing of their thoughts and beliefs.
As for a summary feeling for the trip: peaceful. I saw and felt beautiful things- all instilling an overwhelming feeling of internal peace.
What would you say was the high point of your experience? What made it so significant?
Two things: using my independence and then connecting with other people. Sounds a bit oxymoronic, doesn't it? So I'll explain. I felt independent in my thought, and free to express it as well. I made the decisions of where I wanted to go, how long I'd stay in one place, what questions I wanted to ask, when I wanted a tour guide, when I could give two sh_ts about kings long ago – it was freedom of thought and action a hundredfold over.
In the same breath, I also enjoyed connecting with people from all over (location, as well as life experience). We compared stories and feelings and from each I learned a new perspective to challenge who I was and what I'd ever known. It was fascinating how I adopted different points of view that I never would have thought were in my realm of thought. Beyond the scenic splendor making it an eye-opening trip, it was also mind-opening and encouraging of my own independence.
Was there a low or negative point?
There was honestly no low or negative point. The only slightly indecisiveness I had was whether to extend the trip to longer than the 8 weeks. I ended up not extending it, and I am thankful now because I've decided to take another trip this year!
Can you talk a little bit more about the costs of your experience and how you funded it?
The airfare from Bangkok round trip was $1,200 and when I was in Asia I spent $1,800 dollars – so about $3,000 in total. We kept a budget of around 30 dollars a day, and stuck to it! Some days we only spent 12 dollars, so the $18 would go to an overnight bus, or train ride. It evened out perfectly. Most everyone we came across was living off a similar budget, and I can't even imagine what there is to squander more money on – it's all on an entirely different economic scale, way less than what we see in America.
How did your gap experience change you and impact the transition from school to work and next phase of your life?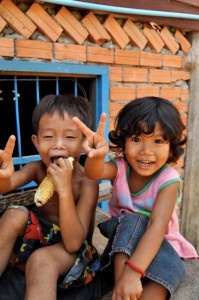 My gap experience was incredibly life changing: and I wrote about it in "The Huffington Post." I met someone new every day, learned something new every day and loved something new every day. I saw the world as a revolving door — indefinitely open, so long as you push yourself through, and closed only when you give up your strong arm. With might, my permanently inquisitive mind wandered to places, both physical and intangible. Experimental was my nature; nature was my eyes' constant bliss; bliss was every step of my journey.
I learned more than a few things in these two short months. But most circled back to appreciating the breaths that young American graduates are repeatedly persecuted for taking — myself, too, a persecutor. Elizabeth Gilbert's ever-praised bestseller-turned-blockbuster, Eat Pray Love, was widely admired because it hit home for thousands of Americans who have similarly discovered that moment, in that 10-years-too-late breath, of realizing that the life they'd created had spiraled out of their control — happiness and self-truth stolen in the whirl.
My gap year experience gave me insight that I will take with me in all my future endeavors- be it work, relationships, health, love etc. I cannot express how important it is to consider traveling, backpacking, suitcasing – however you get around. I would help anyone, encourage anyone, guide anyone or accompany anyone (strangers included) as to gift them with the experience I was blessed with.
Stacy Tasman photos courtesy of Beth Babicz.
Aaron Flaster: Seamanship, Teaching and Service to Others
Bridge years can offer extensive personal growth in a variety of ways.
Aaron Flaster continues to call Mill Valley, California, home. Like most high school students, Aaron enjoyed playing sports and spending time outdoors.
However, the sophomore at Lewis and Clark, experienced what he calls a "kind of cognitive dissonance" during his high school years. Having frequently traveled with his parents to developing countries, Aaron found it difficult to process, mentally and emotionally, why he had been blessed with so much.
His initial experiences with his parents led him to volunteer with Amigos de Las Americas the summer before his senior year of high school. That volunteer work in Latin America added another rung to the step ladder of experiences abroad that led him to consider taking a Bridge Year.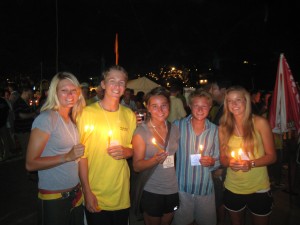 The Psychology and Economics major chose three separate programs for his experience: learning seamanship aboard a 112-foot sailboat through a study abroad program called Seamester, voluntarily teaching English to novice monks in Thailand through the non-profit organization Global Service Corps, and volunteering in Argentina with the Foundation for Sustainable Development (FSD).
Can you talk a little bit about the decision to take a year off? How did your parents feel about it when you first discussed it?
Surprisingly, the idea of taking a Bridge Year was first suggested by my parents! It was not that they thought I was unprepared for college. Academically and personally, they knew I was ready. However, they believed that the experiences and knowledge I would gain from a Bridge Year would enrich my college years. And they were right.
Ironically, when my parents first mentioned the notion of a Bridge Year, I brushed the idea aside without thinking twice. I was ready for college and I wanted to go. 'Why postpone college for a year when it is so close!'
A Bridge Year sounded like an interesting idea, but I thought I would just take the equivalent of a Bridge Year after college. I felt that way until April of my senior year in high school, which is when I had a change of heart. I realized I was making a huge assumption that I would be able to do something like a Bridge Year after college. What if I had to get a job right out of school, or wanted to move home? I would regret it for the rest of my life if I had decided to post-pone a Bridge Year until after college and then was not able to do it. I am glad that I did not continue to live by that assumption because my Bridge Year qualitatively transformed my college experience and mindset.
In addition to suggesting a Bridge Year, my parents also helped dispel many of my fallacious beliefs about the social implications of a Bridge Year. Academically, I would be a year behind all of my high school friends that were going straight on to college. The thought of being 'a year behind' and not having common experiences to share with my friends was really disconcerting. However, my father helped me realize that the notion of being 'a year behind' was completely misrepresenting the philosophy behind a Bridge Year. Academically, my peers would be sophomores when I was a freshman, but does that really matter? I plan on growing old with my close friends from high school regardless of whether they graduate college a year before me.
More importantly, a Bridge Year is an education! It is an experiential and conceptual education that would provide me with an invaluable foundation of knowledge and true passion for learning.
My understanding is that you were involved with a couple of specific programs? Can you talk a little bit about why you chose these specific programs and also what they entailed?
Deciding how to structure my Bridge Year took more time than applying to college. With the help of my parents (that is quite an understatement; I would not have been able to organize my Bridge Year in such a short amount of time without them), I chose three particular organizations. Some students prefer not to go through any organizations; I wanted to because my interests were specific and I have found that engaging in service is easier when done through an organization.
For three months (September-December), I participated in Seamester, which is a seamanship and study abroad program. Twenty seven other college age students and I lived aboard a one hundred and twelve foot schooner sailboat. Unlike Semester at Sea, which is more akin to a cruise ship, we were responsible for maintaining and learning how to sail the boat (with the help of a captain and two first mates of course). In addition to living as a crew member, we took four academic courses: Oceanography, Marine Biology, Student Leadership, and Sailing. Sometimes class was on deck, and other times it was eighty feet below the surface because everyone became certified divers. We began the voyage in Cairns, Australia and sailed up through Indonesia and Malaysia to Thailand, stopping every three or four days to glimpse a new culture and landscape. Most of the other students (including myself) had never sailed before. By the end of the trip though, we were all well versed in the art of sailing, and we placed second in the King's Cup Regatta, a prestigious sailing race in Phuket, Thailand.
My parents suggested Seamester because they thought it would inspire and challenge me in ways I never had been. Like when they brought up the idea of a Bridge Year, I immediately refused to consider Seamester. It just seemed like an extravagant vacation on a boat, and I felt guilty even considering such a lavish venture. Fortunately, my parents helped me realize that was not a very reasonable response; I could orient the rest of the year around service, and why would I want to pass up this opportunity? I do not know how my parents always seem to be right, but they are—Seamester challenged me to adopt a new way of life, live in very close quarters with twenty seven strangers that eventually became like family, and see the world through the unique lens of life on the sea.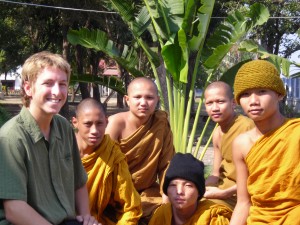 Once Seamester ended in Thailand, I stayed for another two months (January/February) and taught English to novice monks. The program was organized through the non-profit organization Global Service Corps. My parents and I found Global Service Corps on a general internet search because I was interested in Buddhism, and it seemed like the perfect opportunity to tag onto the end of Seamester. I had never taught before and all I had from Global Service Corps was an information packet on teaching English. Luckily, I was able to team teach with another volunteer before embarking on my own. I taught three different classes, and the ages of the students were analogous to elementary, middle and high school. Because of the language barrier, most of the lesson plans involved a variety of group activities, games, and speaking practice. The language barrier was certainly an issue, but many of the students had already been taking English classes. My role was similar to that of a substitute teacher–the groundwork had already been laid by the other monks and I was just filling in for a while.
I was anxious when I first began teaching because I felt like I was unnecessarily imposing English on the monks. When I expressed this concern to one of the head monks, he told me that English is actually a very useful tool for the novice monks. After the end of their schooling, the novices could choose whether to enter the work force or become monks. The majority of novices (I can only speak for the monastery where I was teaching) chose to enter the workforce, and English gave them a competitive advantage.
I have not taught since my time at the monastery, but I came away with a deep appreciation for inspiring teachers and a passion for education. Though a liberal arts college is distinct from a monastery in Thailand, I can still tell the difference in college between a competent teacher from one that is inspiring and captivating.
After my time teaching, I lived at a separate monastery for two weeks (still as a part of Global Service Corps) and practiced meditation four times a day. I shared a room with a Thai monk who spoke very little English, and I spoke very little Thai. He treated me like a younger brother though, and our relationship was not hindered by the language barrier. I learned how to meditate from an American monk that had been a part of the monastery for seven years. He was an old friend of the abbot (head monk), and decided to join the monastery after nearly two decades spent working for USAID in Africa.
Meditation is still an integral part of my life. The mindfulness practice that I gained from this immersion in Buddhism still drives my pursuit of self-understanding. Now a sophomore in college, I occasionally participate in a meditation group on campus and try to meditate on my own as well. I do not consider myself to be Buddhist, but my immersion in Thai Buddhism continues to shape my thoughts and way of being in the world.
During the last four months of my Bridge Year (April-July), I volunteered in Argentina with the Foundation for Sustainable Development (FSD), a non-profit organization based out of San Francisco. I was the only volunteer at a community center in an impoverished community, and for most of the time, I was solely responsible for pursuing and/or initiating projects. I lived with a host family and worked with a sewing cooperative that was started and run by three women. When the cooperative first began in 2006, the women only had one foot-powered sewing machine and produced baby and dog clothing. Due to the hard work of the women and previous FSD volunteers, the cooperative now has four industrial strength machines and they market women's clothing.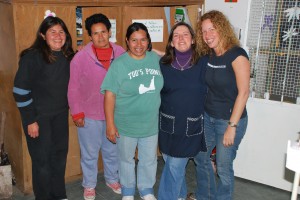 The cooperative was located in a relatively poor and patriarchal community, and my role was to help find retail outlets for their products. The lack of transportation and repressive social norms prevented the women from leaving the community and marketing their products. I created a brochure and tried to establish relationships with retail outlets in order to generate consumer demand. My efforts did not generate a significant influx of profits, but the women and I learned a lot about micro-enterprise through our efforts. As a side note, I was also involved with other aspects of the daycare center: I tried to help a school counselor start a sex education program in the nearby middle school, provided the children with free dental care and hygiene lessons by coordinating with a local health clinic, tried to start a baking cooperative with other women from the community, plant a community garden, and create a 'big buddy' system between the nearby high school and daycare center.
The responsibility and independence that I had working at the daycare center was unparalleled by any of my other Bridge Year experiences. I was pulled out of my comfort zone into a realm of unfamiliar challenges and inspiring ideas. I initiated new projects and continued past projects with community members; some of which flourished, while others dissolved. Even though I worked hard, I still felt like I could have done more for that community when it came time to leave Argentina. I did not see any tangible results from my efforts, which was very disconcerting. Upon later reflection, I realized though that the relationships I formed during my time in Argentina, and Bridge Year in general, were more valuable than any tangible project or result. Those relationships opened my eyes to other cultures and lifestyles, as well as my own potential.
What would you say was the high point of your year?
When I reflect on my Bridge Year, I do not think of there being one particular high point. I learned something unique and equally valuable from each experience.
However, I do think my Bridge Year got progressively more challenging. I started off the year with Seamester, which was group oriented and well supervised. The supervision was necessary for safety reasons, but it limited the number of individual challenges I could take on. While teaching English in Thailand, I had to develop my own lesson plans and learn how to teach to students my own age (18), as well as six-year-olds. Finally, in Argentina, I was given the freedom to determine what kinds of projects I wanted to participate in and how to initiate/continue those projects. Such freedom instilled me with a unique sense of independence, but it also pushed my emotional and cognitive capacities. The fragility of the projects and general uncertainty about future sustainability frequently made me question my efforts and intentions.
Was there a low point?
Similarly, I cannot say that there was a specific low point during the year. However, I was at times, mentally and emotionally stretched beyond what I thought were my limits. For instance, there was one period during my time in Argentina when I was physically ill, winter was at its height, the community development projects that I was working on were either paused or dissolving, and I was frustrated with my own inability to follow through on all the projects I wanted to be involved in. Although this may seem like a disheartening scenario, in retrospect, that time period was one of the most vital parts of my Bridge Year. It was an intense glimpse into my own potential and ability to push beyond what I thought were my psychological and physical limits. Never before had I been challenged to dig so far down into my own well of strength in search of motivation and understanding.
Can you talk about the costs of these programs and how you funded your year?
I love to talk about the value and philosophy of Bridge Years, but I also do not want to sound pompous or hypocritical when encouraging others to consider a Bridge Year. The reason is that my parents paid for my year. I am very conscious of the fact that not everyone has this luxury, but I think I can further the discussion about Bridge Years while being aware of the many socio-economic situations that students and parents face.
That said, there are a variety of ways to structure a Bridge Year to minimize costs, such as finding paid internships, volunteering locally/domestically, or working for part of the year to save money. Regarding specific costs, Seamester (3 months) cost approximately $15,000, Global Service Corps (2 months) cost $4,000, and the Foundation for Sustainable Development (4 months) cost $6,000. I do not want these prices to be off-putting though because this is NOT the typical cost of a Bridge Year. I mention the prices only to provide as much helpful information as possible, but I am not advocating such expensive Bridge Years.
How did your gap experience change you? Did it significantly impact the next phase of your life, either when arriving back home or when going on to college?
When someone asks me how I have been affected by my Bridge Year, I am inclined to say that I am a qualitatively different person. However, having explored identity in some of my philosophy classes, I am reluctant to make such an ambiguous statement.
Philosophy aside, I can say that the experiences during my Bridge Year imbued me with an intense dedication to learning, critical thinking, and self-understanding. Academia has become personalized in ways I never imagined: graphs about income inequality are people that I met and grew to love like my own family, I critique theories using both my conceptual and experiential knowledge, and my intrinsic motivation to learn evokes a rigor that helps me take advantage of such a rich learning environment. College has been transformed into the pursuit of truth and pure understanding in order to go back out into the world with a stronger heart and mind.
Hilary Brown: Serving in a Rural Health Center
Gap year can shape the next phase of a person's life.
Hilary Brown grew up in Seattle, Washington. While in high school, Hilary was involved in a lot of outside activities. In addition to an interest in dance, she raised puppies for Guide Dogs for the Blind and volunteered at the local children's hospital.
When it came time to apply for college, Hilary focused in on small liberal arts schools. She ended up selecting Occidental College where she is currently a freshman.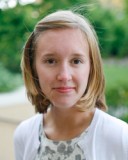 Hilary spent a year working with Global Citizen Year. She began her experience abroad in Dakar, the capital of Senegal, where she took intense language classes. That time was followed by six months in a more rural location working at a local women's health health center as well as a general health center.
Can you talk a little bit about the decision to take a year off? What was the impetus for your choosing a bridge/gap year?
I thought about doing a Rotary exchange since the beginning of high school but when the time came to apply I was so wrapped up in the idea of going to college the following year that I did not want to have to go to high school for another year, even if it was in a different country. I heard about Global Citizen Year March of my senior year. At the time I was relieved to have finished college applications and the idea of a gap year had completely left my mind. My decision to apply was very impulsive. After reading about the program it just seemed like a great opportunity that I never would have come up with on my own. My parents were both very supportive. My decision was made in such a short amount of time that I did not discuss it with many other people.
Can you talk a little bit about why you chose Global Citizen Year as your specific program?
I chose to participate in Global Citizen Year specifically because it seemed like a great opportunity. It was organized and would give me guidance but at the same time allow me to be independent in a foreign country. In addition, at the time I was not aware of any similar programs.
What did your year entail?
The year started with group conference calls about once a month throughout the summer. It gave everyone a chance to discuss relevant topics and ask questions. Mid-September we all met up for two weeks of training in San Francisco. During this time we had the opportunity to visit organizations such as, IDEO, Room to Read and KIVA. We also had seminars on development, leadership and cultural immersion.
After the U.S. training we spent a month in the capital of Senegal, Dakar, where we took intense language classes. This was followed by six months in a more rural location. Each student lived with a host family and was assigned to a personalized apprenticeship. I was placed at a local women's health center and a general health center. In addition, I helped with an English club in a nearby town.
What would you say was the high point of your experience?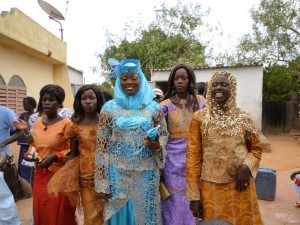 The high point was probably towards the end when I realized how much I had adapted to Senegalese life and culture. Instead of wanting to go home I wish I could have stayed longer, which I think is a good sign.
Was there a low point?
The most challenging aspect was getting used to my new environment once I moved out of the city. My new home was obviously run very differently then my home in the U.S. In addition, I was not used to sharing a room with three small children and had barely any time to myself.
Can you talk about the costs of these programs and how you funded your year?
The fact that GCY does not have a set "cost" I think made the program accessible to all participants. Each participant contributed what they could and GCY helped with the rest.

How did your gap experience change/impact you?
My experience in Senegal changed both my personality and my perspectives. It gave me self-confidence and in conjunction a sense of strength that I did not have before. This resulted in a new ability to share my opinion when I previously would have kept silent. I also became calmer and not as flustered with minor mishaps that before I would probably have considered a major crisis.
In addition, my perspective was changed on a variety of topics from polygamy to immigration. I was made aware of challenges I had never been exposed to and therefore could not have previously understood.
Upon returning to the U.S. it was as if I was seeing everything in a whole new light. Practices and mannerisms that I had never seen as significant felt sometimes strange, wrong or foreign. After reflecting on the year over the summer I realized that, while I had not expected it, the year shaped what I want to do in the next phase of my life. I entered college in a completely different, more focused, mindset then I would have a year ago.
When I was in Senegal I knew I had made the right decision by taking a gap year however, it was not until talking to other students at college when I truly realized the impact and priceless value of my bridge year. Speaking with most students who come straight from high school I feel as if I am a step ahead. I have a sense of direction and purpose for which many of my peers are still searching.
Hilary Brown photos courtesy of Global Citizen Year.
They stole the show:
ESPN, The Magazine, reveals the insights of the top 50 high school football recruits.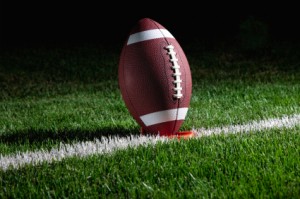 Though little information has made its way into mainstream media, ESPN the Magazine has placed a teaser video on the Internet summarizing the key results of their survey of the top fifty high football recruits. Those hoping to feel better about college football or the NCAA will be appalled by what these athletes had to say.
Perhaps the ugliest comes from the simplest of questions:
– when asked as to the percentage of what college recruiters said to them was a lie the average response from these elite athletes was 61.5%!
But a few other elements certainly disappointed us as well. When asked:
– if you believed nobody would find out, more than a quarter of the athletes (27.6%) indicated they would take a $50,000 payment from a recruiter.
And furthermore:
– more than a quarter of them (26%) also indicated that teammates at their high school had taken some form of performance enhancing drugs.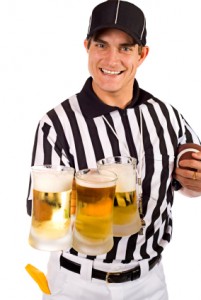 When making their official recruiting trips to college campuses:
– 57.1% of these elite athletes indicated that drugs or alcohol were available to them during the visit.
And if you thought the sordid Lane Kiffin use of hostesses at Tennessee to recruit players was unusual, consider it common practice:
– 62.7% indicated that the schools recruiting them were using hostesses to try to influence their attendance.
Worse yet:
– 30.5% of them indicated that those hostesses had an impact on their choice.
There was one positive message however. When it comes to the choice of college it is clear that what parents think matters to these athletes:
– more than two thirds (68.4%) responded to the question "if your parents picked a school for you" that it would be the same as their pick.
As for the greatest influence:
– the greatest was by dad at 52.2%, 37.8% said it was mom;
– and just 10% said their high school coach provided their greatest influence (despite the role football was going to play in their college lives).
For all the sordid details, head on over to the ESPN.
Famed fifth grade chorus about to carve another notch into their incredible performance belt.
For Gregg Breinberg the signature life-lesson he wants for his choral students is simple. The energetic director of the PS 22 Internet sensation continuously espouses one fundamental teaching point: with hard work, truly anything is possible.
Watching his charges on video you get a sense of the effort that he and the students put in each and every day. But even Breinberg had to admit that the group's latest accomplishment may have been beyond anything he could have expected.
Internet sensation or not, it is quite another thing to be invited to perform at Hollywood's night of nights, the evening the Academy recognizes the year's best cinematic performances.
Selection to Perform at the Oscars
The invitation to perform at the Oscars came to Breinberg a few weeks before Bruce Cohen, one of the show's two producers, revealed the selection to the chorus. Though obviously proud of his charges, Breinberg admits he was having difficulty matching Cohen's enthusiasm as the chorus was learning the news. After all, an invitation was one thing.
"There's no way on God's green is this going to happen!" Breinberg recalls thinking. "I just chalked it up to being another amazing offer we would have to turn down because I never thought we'd get the approval from the New York City Department of Education."
It could have been that the Oscars represented yet another level. Or it could have been that after many no's, the school administration simply had a change of heart. Whatever the case, to Breinberg's surprise he got the call one week later that the trip would be a go.
All 64 of the fifth graders will be making the trek down the famous red carpet. Fifteen chaperones, all of whom are NYC Department of Education staff, will accompany the youngsters to ensure that the group is present and ready when the curtain goes up on February 27th.
Given how carefully scripted the ceremony is, it comes as no surprise that the chorus will not be performing one of their many eclectic options. Instead, they will sing the Judy Garland classic, Over the Rainbow, a song dictated by the Oscar brass.
But in a testament to Breinberg and his students, the Academy gave the choral director complete freedom to craft the vocal arrangement. And in perhaps the ultimate tribute to the Breinberg's ability to arrange, the harmonies that he sculpted have been incorporated into the (tentative) score.

Year's Proudest Moment
Amazingly, for the well-grounded educator, the group's selection to perform in Hollywood is not listed as his favorite moment of the year. Instead he points to a very emotional day when the chorus had the great fortune to make some music with the boys from Ithaca College.
The Ithacappella visit coincided with the day of the funeral for Breinberg's 96-year-old grandmother, Bertha Hall. "I was swinging back and forth with a decision on whether or not I should cancel the visit," explains Breinberg. "In the end, my mom convinced me to keep the engagement, as that is what my grandmother would have wanted.
"She was to me what every person should have in this life, that source of unconditional love," reveals Breinberg. "So much of who I am I owe to her and I was truly blessed to have her in my life as long as I did."
Sharp as a tack, "nana" stood an inch shy of five feet in height. And though humility was among her greatest traits, "nana's" grandson insists she was always sitting the tallest and the proudest at the PS22 Chorus concerts.
"She was a great lover of music and a wicked piano player," adds Breinberg. "I don't have a fraction of her chops on the keyboard – but what I do have is all from her."

As for the decision to go ahead with the Ithacappella engagement, the maestro is thankful. The day became one every music educator can relate to, one of those 'It's not about the size of the star, it's about the music being made and the energy level.'
"Last year, when we sang with Ithacappella, it was a blast. This time it was something more spiritual, as evident in the two groups' collaboration on Imagine by John Lennon.
"We had no plans to do that song, and the guys just joined in, but it was truly one of those special musical moments that all involved will never forget. And that's what we're all about at PS22."
What's Next
There is little doubt that fame has not changed Breinberg, the only music teacher on the planet who has told us he has never seen Glee. So if with hard work, truly anything is possible, the question becomes what's next?
A performance at the Grammy's? Selection to do the half-time show at The Super Bowl?
"I want to be the first elementary school chorus to sing on the moon," pronounces the man dubbed by some reporters as an overgrown fifth grader.
"I think with regard to these extraordinary kids, it's quite alright to dream big," chuckles Breinberg. "But in all seriousness, an album and a documentary have to happen for these kids – eventually in some way, shape, or form.
"I'm hoping the Oscars' appearance has awakened the powers that be to the power of these kids – that they will now allow us to pursue many of the amazing opportunities they've turned down for us in the past."
But for now, the focus is on the Oscars. And though being selected is not yet his favorite moment this year, he acknowledges that seeing the excitement on his students faces when they take the stage could well become his proudest 'proud papa' moment to date.
Five steps to ensure that the one who graduates on time is you!
When college graduation rates are published, most people seem to think the vast majority of students accepted to college graduate. But in reality, the current graduation rate for full-time students stands at a miserable 53%.
But wait, it gets worse, since that oft-quoted number is actually the six-year graduation rate. When it comes to four-year graduation rates, i.e., those full-time students who graduate in the requisite four-year timeframe, the percentage drops all the way to 37%. That means roughly two out of every three college freshmen has not earned a diploma four years after beginning school.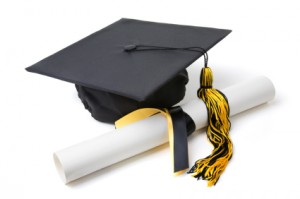 Given the costs of college, it is hard to justify the expense unless you come away with that all-important diploma. And even worse, if you don't graduate in four years you have made a costly proposition even more expensive.
If you are going to school full-time, you owe it to yourself and your family to complete your program in four years. Here are five steps to ensure that you meet that goal.
1. Pick the Right College
The first step to a diploma in four years is to select the right college. Unfortunately, selecting a school is not an easy process.
The reason is simple – no one school is right for every student. That is why a student should never select a college based simply on name recognition, reputation or selectivity, the caliber of its football team, or the fact that classmates or other family members will or have attended that school.
To select the right college, you must do your homework. Your selections should be based on at least three critical elements, the location of the school (urban, sub-urban, or rural), the specific academic program offered (consistent with your career and academic interests) and the non-academic, cultural-based, on-campus activities (consistent with your personal interests).
The best way to tell if a college is right for you is by making a campus visit. Spending a few hours on campus, visiting classes, meeting students and observing the culture will give you a real sense of whether or not you will fit in there.
At the right school, you will feel a real sense of excitement about what it would be like to attend classes there. College is incredibly challenging, academically and emotionally. Therefore, it is essential your school help bring out the very best in you.
That won't happen if you are on a tiny campus where everyone knows everyone else and you actually crave anonymity. Likewise, the anonymity provided by a large state school may be unsettling to someone who wants to get to know each of his or her classmates.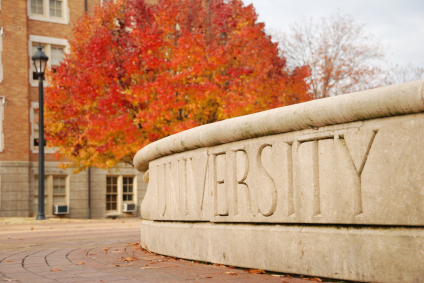 Ultimately, choosing a college is all about what is the best fit for you. If you don't do your homework, you will find out very quickly first semester freshman year if you made the wrong decision.
Should you make the wrong choice, it is not only possible to correct the mistake; you owe it to yourself to correct it. But it will cost you precious time and will likely mean the four-year plan is done.
2. Pick the Right Major
Picking a major is even tougher than picking a school mostly because there is no real consensus as to how to determine what is right for you. That is truly a personal matter for the individual choosing.
Moreover, while some students start college knowing exactly what they want to major in, many others are torn between many subjects that interest them greatly. In fact, most college counselors will tell you that uncertainty tends to be the norm and that the vast majority of students change their majors multiple times.
Ultimately, you must discover what it is that you are passionate about. First you will do much better in those classes that you're interested in. Second, it is much easier to study and work on materials in those courses that motivate you.
This in turn translates to the critical time when you graduate – you don't want a job, a place where you have to go to work to earn a paycheck. Instead what you want is a career, a place where you get paid to do things you are truly interested in and enjoy doing.
Therefore you should not pick a major based simply on the notion that jobs in that field pay well or gain a certain level of prestige. Knowing you will make gobs of money one day will not necessarily help you deal with the challenges of those classes today. Likewise, if you don't care for the work involved, the paycheck will not make up for your level of unhappiness.
It is important to note that some people are unable to narrow their choice to one major so they construct a path towards a dual option. Other students pursue a major and a minor, or sub-focus.
But if you have no idea at the outset, that is not necessarily a problem. At most four-year colleges, you aren't required to declare a major until the end of your sophomore year.
Therefore, if you are not sure, don't pick something at random. Selecting the wrong major can be a step backward in the overall goal of finishing in four years. Instead go without specifying a major and select a general program that allows you to initially take courses to see which areas you might be interested in studying deeper.
For more on the choice of major we suggest you visit the College Board.
3. Enlist the Help of Your Advisor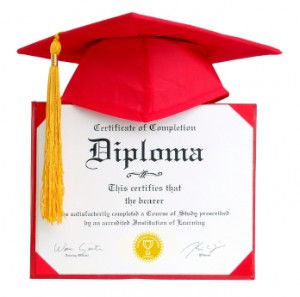 Though college is extremely expensive, one positive is the enormous set of campus resources available. One particular resource every student must take advantage of once they have enrolled in a specific school is their faculty advisor.
These individuals are assigned a caseload of students and expected to provide both academic and general education guidance. Your advisor will be able to help you refine your goals, your academic focus (including help with choice of major), help you locate key resources, and are expected to monitor your progress toward your educational and career goals. They can also help you with the extremely difficult transition from high school to college.
During your first two and a half years, these individuals can help you create a course schedule, keeping track of required prerequisites and contrasting your needs with the master calendar of courses that are offered. Without this guidance, students may find that certain prerequisite that must be completed for first semester junior year may not be offered second semester of the sophomore year and thus must be taken earlier in the student's yearly schedule. Not knowing could lead you to miss a key progression that ultimately prevents you from completing your program in four years.
In addition, if you are unclear as to what you want to major in or begin to have second thoughts about your choice of major, your advisor will not only be a great resource for helping you identify what you might want to consider instead. In the case of the person who is undeclared as to a major, your advisor can help design a broad-based general program that leaves you ample openings the last two years to move into a selected major. In the case of making a change, your advisor will be able to examine the specific repercussions of a change and help you mitigate the impact.
During the latter part of your junior and all of your senior year, these individuals will serve as the first resource for that even bigger transition – when you complete your program and begin your career. At the same time, college operates on a you-need-to-be-an-adult basis. Your advisor will not be required to schedule such appointments. In fact, he or she will expect you to seek him out when the need arises.
The University of Chicago web site has some great advice on how often you should meet as well as the proper protocols for setting up sessions.

4. Attend Class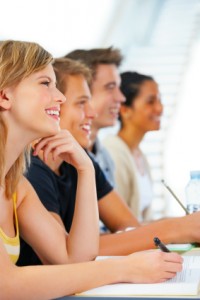 One of the major differences between high school and college is that attendance is not mandatory in most college courses. While a few professors may include attendance and class participation in your final grade, most will not.
The extra freedom is one of the great things about college. But with that freedom comes great responsibility.
The quickest way to extend your post-secondary years is to either drop or fail classes. After all, the sheepskin comes only when you have accumulated the requisite number of credits.
There is no doubt that class attendance facilitates the learning process. First the professor will present material that will supplement and elaborate on the readings and other written assignments. Those presentations can be essential to understanding difficult material.
Second, the discussions of your peers regarding the material are both enlightening and motivating. In fact, most students soon realize that the lack of interaction that often occurs with online courses makes it very difficult to maintain your enthusiasm.
Mississippi State University has collected data for eight years and found that the No. 1 predictor of academic success for freshmen was regular class attendance. Furthermore, MSU found a full grade-point difference between those who go to class (2.7 on average) and those who have attendance problems (1.7).

Michigan State University, the University of Minnesota and Minnesota State University all have published results that tie class attendance with course performance.
At the University of Alabama, Birmingham (UAB), they turn to the great philosopher Woody Allen for this basic advice:
"Eighty percent of success is showing up."
5. Study Dammit!
This should go without saying – the surest way to extend college is to receive D's and F's in courses. Unlike high school, all college courses have extensive rigor and significant work demands. Cruise control is not likely to cut it unless you are a distant cousin to Albert Einstein.
To be successful, you must not only find time to study, you must make a commitment to doing so. First and foremost, that means finding a quiet place where you can focus on the task at hand. And for most, that means getting out of their dorm room.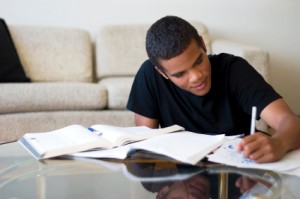 The second element involves good time management skills. Studies show that studying in shorter chunks of 20-50 minute time periods followed by a brief break of 10 minutes is far superior to multi-hour sessions. Furthermore, the most challenging work should be done as early in the day as you can get to it. The more the day progresses, the more you get tired and your concentration level drops.
That means you should rank your classes according to difficulty. For the two or three hardest classes, you should schedule some time every day to work on them, again focusing on working on the most difficult as early in the day as possible.
Lastly, use the self-quizzing method that is so espoused by college professors. That means frequently closing the book and your notes and trying to recite the key concepts aloud.
Many people seem to believe that college is just an extension of high school. Actually, nothing could be further from the truth.
In fact, we would insist that college ain't nothin' like high school.
| | |
| --- | --- |
| High School | College |
| 1. Mandatory | 1. Voluntary |
| 2. Free | 2. Extremely expensive |
| 3. Your time is completely structured by others | 3. You manage your own time or pay the consequences |
| 4. Your parents and teachers remind you constantly of the required expectations | 4. You are expected to balance your responsibilities and set priorities |
| 5. You are required to do homework which often feels like busy work | 5. You are required to do only what you need to learn the required material |
| 6. One class follows another and you spend 6+ hours a day and 30+ a week in school | 6. You have hours between your classes and your schedule of 12-16 hours of class looks light (don't be fooled) |
| 7. Attendance is required, classes end with bells and late for class requires a tardy slip | 7. There are no bells and attendance is up to you |
| 8. A zero means the teacher is trying to get your attention | 8. A zero is a zero |
| 9. Rote memorization can be enough to ace most tests | 9. Rote memorization might get you a C but you will need to understand the material to get an A |
| 10. Passing in the first draft of a paper will earn you at least a C from your teacher | 10. Passing in the first draft of a paper will earn you disdain from your professor |
| 11. Your teacher paces the class according to how well students grasp the material | 11. Your professor covers more material in a half-hour than your teacher covered in a week |
| 12. The smart students ruin the curve | 12. The 35-year-old going back to school ruins the curve |
| 13. You call your instructor Mr. Smith | 13.You call your instructor Professor Smith |
| 14. Your teacher consults the answer book to determine the correct response to a question | 14. Your professor wrote the both the text and the answer book |
| 15. You need permission to participate in co-curricular activities | 15. You must decide if you have the time to participate in co-curriculars |
| 16. The weekend starts when mom or dad says it starts | 16. The weekend starts when the seniors on cruise control say it starts (usually on Thursday) |
| 17. In high school, you can't go out on the weekend because your parents won't allow it | 17. In college, you can't go out on the weekend because you can't afford it |
| 18. The girl down the hall is your sister | 18. The girl down the hall is the one you have a crush on |
| 19. You wouldn't get caught dead eating the cafeteria food | 19. You are happy to eat anything without the name Ramen on it |
| 20. Because you live with your parents you seldom face any ambiguity regarding ethical decisions | 20. Because you live with your classmates you will be faced with moral and ethical decisions you have never faced before |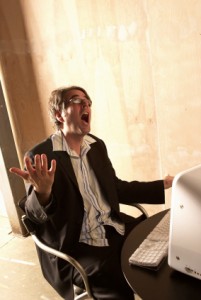 When it comes to technology, the limits (and the frustrations) appear to lie only within the confines of non-technical minds. But thanks to the likes of John Kestner, a graduate of the MIT Media Lab, we have a vision of how technology might mix with the physical to truly revolutionize the world.
Physical Email
Snail mail is so past tense today, what with the power and immediacy of email. And photos, remember when they had to go to a developer and you had to wait to get a sense of just what you had been able to capture. Actually, if you are young enough you may not remember that at all.
But there is a rub and it is the need for a certain level of technical savvy – email transcends snail mail only if you have basic computer literacy skills, an email account, and the hardware to go along with it. For Grampa, those computer literacy skills could interfere rendering technology a problem instead of a solution.
So imagine a world where technology still rules but for Grampa, tech skills could be removed from the equation. I use Grampa as my example with all kindness and my representative example for all those out there who remain frustrated because they simply cannot find enough time to keep up with the ever-changing technological world.
Imagine, if you would, the Tableau, a typical little night stand next to your bed, one with a single drawer that could be slid open to see what is inside. We are talking about the same type of physical drawer that one opens to find a pair of socks or some clean underwear.
But instead of a drawer, suppose it is a physical inbox. Imagine that Grampa's children have some great photos of the grandchildren building a snowman during the first winter snowfall. They no doubt want to send them along to Gramps and would likely download them from their camera, attach them to an email, and then send them along. Now suppose instead of Grampa having to sit at some computer to log on and check his email (he thinks that logging on to a computer and accessing an email account is as enjoyable as shaving is to a 20-year-old male), he could get those photos in the traditional format.
Suppose instead that little desk dresser drawer could work like a physical mail chute, that instead of those emailed photos arriving in the inbox of some computer account they were converted to traditional paper photos without the slightest input from Gramps. Then add to that one last little fine touch, that all Gramps has to do is open the drawer of that little nightstand and lo and behold, what he would find there the very items he was so used to seeing: those little 4×6 sheets of fully developed photos, prints that he could simply lift from his drawer and handle as he had done as a younger man.
Taking that one step further, imagine Gramps sitting down at a table to pen a thank you note on paper. But instead of searching out an envelope and finding the requisite snail mail address or sitting down at that damn computer, he could simply drop his paper version in his little drawer and physically close it. His work done, technology would take over to ensure it made it digitally to the appropriate person.
Proverbial Wallets
But when it comes to the likes of John Kestner, well the sheer genius lies in the ability to fuse the digital with the physical in a way that transcends generations as well. Grampa of course has his finances in order – he is never over-extended or over-drawn because he pays for everything with cash, and when there is no cash to be found in his wallet, well he simply goes without.
But his grandchildren, such is not the case. Raised in a credit and debit card world, his flesh and blood consistently make decisions about finances that are essentially removed from the consequences.
The wallet is almost always empty except for the plastic – the bank accounts are sometimes flush and other times nothing short of destitute. The removal of the physical connection, the one that rules Grampa's finances, often causes major issues.
Kestner introduces us to another concept, the Proverbial Wallet, a bit like the conversion of the cell phone to the smart phone but again with just a bit more of a physical twist. The goal is to help the young un-abstract virtual assets by providing tactile feedback that even Grampa could relate to.
One such option would be the Bumblebee – the wallet that buzzes via a vibrating motor whenever the bank processes a transaction. When the buzz occurs, it reminds you of the purchase you made but have forgotten about, of that automatic withdrawal to pay for your wireless access or even inform you as to when your partner has charged something to your account. For those who need real tactile reinforcement, we could take this a step further, build in an electronic stinger that provides a nice little zap whenever you are overdrawn or have failed to make a payment on time.
Or another Kestner wallet choice would be the Mother Bear, a folding leather contraption that protects your money when you need to be thrifty. It is equipped with an adjustable hinge that resists opening, greater resistance when your account is hitting bottom, less resistance when you are flush with cash. It could even include a bit of adjustable card stickiness making it substantially more difficult to pull the credit card out as you approached your credit limit.
But perhaps the most inviting in our visual world would be the Peacock, a wallet that swells and shrinks to reflect account balances. This would be my choice though I would want to add a little plumage and color when swollen. That way my assets could be pulled at just the right moment to attract members of the opposite sex.
World of Science Fiction
These ideas sound wild, like the ones we saw when we read the great work of Arthur C. Clarke or Isaac Asimov novel. But they represent the place where technology could truly improve on the quality of life for those without a technical bent.
As Gramps always says about that new phone we gave him last year.
"If I can't make it work, then the damn thing ain't all that smart."
Some people use the adjective "good" to describe the debt students take on during the pursuit of their college diploma. We would use a different word to describe it:
Oppressive
A quick check of the dictionary has this to say about the adjective oppressive:
1. burdensome, unjustly harsh, or tyrannical.
2. oppressive sorrows, causing discomfort by being excessive, intense, elaborate, etc.
3. distressing or grievous: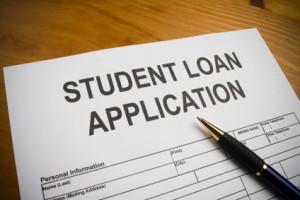 So now I am sure some of you would insist that we are being a tad bit excessive with our rhetoric, that we are invoking extreme levels of hyperbole in our use of the word oppressive. We would suggest you need to think again.
As proof positive, today we learned that 42 Tennessee nurses have had their licenses suspended because they were in default on their student loans. That's correct, 42 nurses lost their ability to actually earn a living in their field of study because they had not paid off their loans.
Incredible Power
A disciplinary action report released this month by the Tennessee Department of Health made this issue public. Though only brought to light now, the report revealed the large number of suspensions actually took place last October.
The suspensions were based on the actual implementation of a law that dated back to 1999. At that time, state law was enacted that allowed officials to revoke the professional licenses of those in default on their student loans.
That bears repeating, the law has been in effect for the better part of ten years but state authorities were just now getting around to cracking down on those students that were delinquent. The Chattanooga Times goes on to note that 20 of the nurses have been able to work out repayment plans and have subsequently been reinstated. Of course that also means that the other 22 have not done so.
Across the state of Tennessee, since the recession began in 2007, loan default rates have risen to about 9 percent. This means that one of every eleven students in the state is in default.
Of course, the basic assumption that the local authorities make (read the article) is that these individuals are simply not taking their responsibilities seriously. That could well have been the case with the 20 who were able to square things away immediately.
But it could well be a different story for the other 22. Perhaps they were not simply ignoring their loans but instead had reached the position where they were over-committed and thus unable to pay their loans along with their basic living expenses. Nurse salaries being what they are, that could just as well be the case.
Need to Limit Your Debt
We have noted on many occasions the importance of limiting the amount of money students borrow for their education. We have expressively made mention of the need for students to understand the terms of student loans prior to signing on the dotted line.
When you borrow money for a car and default, you lose the car, your down payment and any money you paid to date on the vehicle. When you borrow money for a house and default, you lose the house, your down payment and any money you paid to date on the house.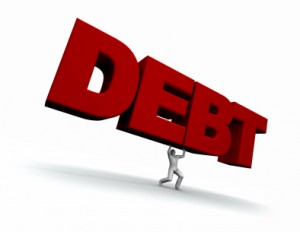 In both cases, your credit rating suffers as well. But in both instances, the debt does not follow you – instead you can keep your wages and your job and thus move on with life.
Not so with student loans. They will follow you. If you default on your student loans the IRS can withhold your tax return and the government can garnish a portion of whatever you earn to make payments on the loan. And, as noted in the Tennessee case, the government can go so far as to revoke your ability to earn a living in your chosen field by suspending your professional license. We suspect that the situation in Tennessee is harbinger of more to come in this arena.
In very simple terms, student loans are unlike any other form of loan you can take out. And if you find yourself in tough economic straights, well then it appears you would then be privy to why we call student loans oppressive.