Marketing is critical to any business. Colleges and universities are no different.
Each year we are witness to some interesting efforts. For example, last year we were exposed to Harvard by the Numbers:
But in today's YouTube, mash up world, such marketing videos are ripe
for alteration. No sooner had we been exposed to Harvard by the Numbers, we got this superb parody:
<
Now comes the latest from the talented students at Yale University. For a generation smitten by the likes of High School Musical and Glee, it may well be the perfect marketing tool:
While we await the parody that will certainly be forthcoming (though we doubt it will attempt to match the length), it is interesting to see the current reactions making their way around the web.
For many current Yalies, it is, well 'cringeworthy'.
"Next year's class is going to be devoid of any serious academic talent," offers ugh. "What a huge sap on our prestige."
"This is so embarrassing," adds whoa while another commenter called Crimson went on to suggest, "This is the best recruiting ploy Harvard ever came up with!"
It gets no better among the college elite. In "That's Why I Chose" to Ram a Soldering Iron Into My Ears, Bobby Fineman of Ivygate lets loose:
"Oh. my. god. Yale has released a new admissions video called "Why I Chose Yale," and it is bananas! Rotting, blighted bananas made of earnest on-key singing and poop."
Ouch.
Zachary Warma at Stanford calls his piece, Hell Hath No Fury Like That of a 16.5-Minute Yale Admissions YouTube Music Video:
"Yale Admissions Office put together what can only be called one of the single greatest abominations ever to hit the intrawebs ……It is unknown whether the worst part is the elitist self-righteousness put into song …….in this incendiary affront to higher education."
Ouch.
And the ever popular Gawker insists that "one of the Western world's most prestigious universities has decided to roll out a sixteen minute and forty-nine second-long info movie, much of which involves current students warbling and dancing awkwardly, as most Ivy League dorks are wont to do. No one can ever agree on art. But what we can all agree on is: NERDS!!!!"
The popular site adds this comment from an Eli: "the film's obsessive coverage of Yale's social opportunities perfectly reflects the student body's general trend of trading intellectual vigor for inebriate juvenility."
Double ouch.
But while many are holding their collective noses, Tweed at the Chronicle blog almost gushes:
"When colleges try to appeal to prospective students through advertisements, they must walk a fine line between legitimate promotion and schmaltzy marketing that opens the way for genius satire.
"With its campy new admissions musical, 'That's Why I Chose Yale,' Yale University proves you really can have it both ways. The video, a song-and-dance sketch that is clearly aimed at the generation weaned on High School Musical, simultaneously winks at its audience while feeding it images of successful, ebullient Elis romping across the campus like the cast of 'Up With People'."
Tweed is not alone with praise though Christopher Shea at Brainiac is more reserved and offers simply, "I think it works." He even titles his little reference, "Yale plays dirty in the college-recruitment game" though he does wonder aloud who did the voice-over for those Yale professors.
What say you our faithful readers – good marketing??
Or??
Students searching for the right college have a variety of sources available that help provide advice during the selection process. In recent years, a good many individuals have come to rely upon the U.S. News and World Report for its well-known college ratings guide.
However, incidents involving questionable reporting by the University of Southern California and the suggestion by folks at Clemson that the U.S. News data can be manipulated have raised concerns with the accuracy of the information provided by this publication.
So it is not too surprising to see the launch of a new site, WhatWillTheyLearn.com, which seeks to provide some additional information about the college landscape.
Interesting Focus
Touted as a guide to provide insight that other rankings and college guides fail to address, WhatWillTheyLearn attempts to determine the schools that "are making sure their students learn what they need to know." Suggesting that most colleges and universities are using a do-it-yourself curriculum approach, a process leading to graduates "with a thin and patchy education," the free website is designed to help parents and students determine which "colleges are preparing their graduates to succeed."
To determine which universities are making sure their students learn what they need to know, institutions are rated on seven key areas of knowledge.
Former Harvard Dean Harry Lewis represents the public face of the site. He notes that the requirements that colleges impose, though specifically designed to make sure students receive a well-rounded education, are actually very misleading.


Lewis notes: these requirements "often simply call for one course in the humanities, one course in social science, and so on." Unfortunately, according to Lewis, "On some campuses, it doesn't matter at all what courses are chosen, as long as they are in the right categories. Other schools limit the courses so that they meet some special criteria, but there is little sense of how each individual course relates to the others."
Lewis is not pleased with this development and goes on to add, "This is deplorable … at its best, general education is about the unity of knowledge, not about distributed knowledge. Not about spreading courses around, but about making connections between different ideas. Not about the freedom to combine random ingredients, but about joining an ancient lineage of the learned and wise. And it has a goal, too: producing an enlightened, self-reliant citizenry, pluralistic and diverse but united by democratic values."
As for one very specific example of the hodge podge nature of college curricula on college campuses, Lewis touts the studies that reveal many "college graduates are ignorant of the basic principles on which our government runs." According to Lewis, it is easy to understand why "most cannot identify the purpose of the First Amendment, what Reconstruction was, or the historical context of the Voting Rights Act.
"The vast majority of our colleges have made a course on the broad themes of U.S. history or government optional. This is especially dangerous in America, where nothing holds us together except our democratic principles."
Grading System Used
WhatWillTheyLearn focuses on a couple of pieces of information often provided in other catalogs including how much schools will be charging and how many of their students earn a degree. But the site also provides information on what a college will expect graduates to study outside their majors.
Essentially, to determine the state of a respective school's general education program, WhatWillTheyLearn examines whether or not a school requires seven key subjects: English composition, literature, foreign language, U.S. government or history, economics, mathematics, and science. These are subjects, according to the website, that have become "mere options on far too many campuses."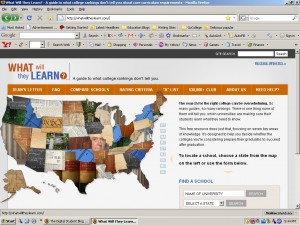 To provide a rating for a school, WhatWillTheyLearn looks at very specific course elements. For example, in Composition, the expectation is an introductory college writing class focusing on grammar, style, clarity, and argument. For Literature, the expectation is a course featuring a broad comprehensive literature survey and cannot be simply "narrow, single-author, or esoteric courses." In the area of Foreign Language, there is a demand for demonstrated "competency at the intermediate level, defined as at least three semesters of college-level study in any foreign language."
For U.S. Government or History, the expectation is a "survey course in either U.S. government or history, with enough chronological and topical breadth to expose students to the sweep of American history and institutions" while "narrow, niche courses do not count for the requirement, nor do courses that only focus on a narrow chronological period or a specific state or region." In the field of Economics, the requirement is an introductory course covering basic economic principles in micro- or macroeconomics and to be valid it must be taught by faculty from the economics or business departments.
In Mathematics, the requirement is for a college-level course (advanced algebra, trigonometry, calculus, computer programming, statistics/probability, or mathematical reasoning at or above the intermediate level). And in the Natural or Physical Science field, the expectation is a college-level course in "astronomy, biology, chemistry, geology, physics, or environmental science, preferably with a laboratory component" (and must be taught by faculty from within the school's science department).
Using these criteria, a school is assigned a grade based on how many of these seven subjects students are required to complete while earning their diploma (A: 6-7 core subjects required, B: 4-5 core subjects required, C: 3 core subjects required, D: 2 core subjects required, and F: 0-1 core subjects required).
Liberal Arts Proponent
Some may see the site as having a specific bias as it is sponsored by the American Council of Trustees and Alumni (ACTA), an independent, non-profit organization that was launched in 1995. According to their website, ACTA is "committed to academic freedom, excellence, and accountability at America's colleges and universities" and to ensuring "that the next generation receives a philosophically rich, high-quality college education at an affordable price."
That said, it must be noted that ACTA is a huge supporter of the liberal arts education model. Yet it is interesting to see a proposed model that does not demand a full liberal arts approach, just a more focused curriculum in the general education courses.
Since one can never have too much information, we suggest students check to see how the schools they are considering stack up on this new site. Again, this is not your U.S. News and World Report version (it was astonishing to see Bowdoin College receive an F). Just be forewarned, the site is still in the early stages with only 125 or so schools rated.
We see where a New York woman has taken the extraordinary step of suing the college where she earned her bachelor's degree. Trina Thompson, 27, recently filed a lawsuit against Monroe College seeking to recover the $70,000 she spent on tuition.
Thompson was awarded a degree last April in information technology. She is suing the school based on her failure to attain employment in her field of study, insisting that the college's Office of Career Advancement did not provide her with the leads and career advice the school had promised.
According to her mother, Thompson is "very angry at her current situation." Indeed, being without work and with student loans now coming due, Thompson finds herself in a real predicament.
Expected Response
Not too surprisingly, Monroe College took strong exception to being sued on such grounds. College spokesman Gary Axelbank used very strong language in responding to the claim, stating that suit was "completely without merit" and did not deserve further consideration.
We suspect that the response of many other school spokespeople would be similar if their school were to be served with such a legal claim. We also have to say that Axelbank is essentially right on legal grounds.
Certainly a college cannot be held liable simply because one of its graduates cannot find employment. Even if the student successfully completed her academic program and was awarded a diploma, a degree is not a job guarantee, certainly not in this job market.
But while Monroe's response might be expected, it is interesting to note that there are colleges who take this matter to heart. In fact, one small college in Maine, Thomas College, has what it calls its "Thomas Promise."
Yes, this school stands behind the education it provides and insists that it will help graduates find a job in their profession. And the school backs it up with real dollars.
The Promise
Thomas College is in Waterville, Maine, sharing the town with one of the nation's top small liberal arts schools, Colby College. For ten years now Thomas has made a special promise to its graduates: a guaranteed job after graduation.
And we are not talking about summer fill in, part-time work. We mean a real job in the student's chosen field of study.


If a student is unable to find a job by graduation, he or she continues to meet with a college career advisor to find a permanent job. If the student does not find such a job within six months of graduation, then Thomas College will pay the first year of the student's subsidized federal loans or until they find employment, whichever comes first.
Perhaps even more amazingly, if a graduate finds employment but does not like their chosen profession, he or she may return to Thomas to study tuition-free. The offer includes the costs of up to two additional undergraduate years to take more courses or half of the graduate courses required to complete a Master's degree program.
The school does set forth two criteria that students must meet to be eligible. You do have to earn at least a 2.75 grade point average and you must, during your undergraduate years at school, do an internship.
Both requirements make sense. You cannot simply skate by, you need to show decent academic progress. And doing an internship just might be one of the most valuable aspects of any college program as it gives students first hand experience working in their chosen field.
Colleges Should Deliver the Goods
The promise represents an amazing commitment but clearly the school works hard on behalf of graduates. Thomas has a placement rate of better than 90% for the ten years of the program. In 2008, in a normal job market year, the school's placement rate was 96 percent.
Of course, Maine is a bit unusual as only one in three Mainers has a college degree. So, graduates certainly have enormous advantages when it comes to applying for work.
Though the school is the only one we know of making such promise, the steps taken by Thomas are definitely more in line with what one would expect if colleges were to operate within the business sector. Standing behind a product is something we have come to expect especially if that product represents a significant purchase dollar-wise.
Monroe might be okay with its response in a legal sense. And it may be a bit unfair to pass any judgment on the suit; certainly it must be a collaborative effort between the student and the school when it comes to the job search process and we cannot fairly comment on the efforts made by the plaintiff.
But given the cost of a college education, the overall matter deserves serious thought. In fact, we think that it is time that every school stands behind the product it delivers.
A liberal arts education may sell itself but science, well sometimes you just might need to use the age-old college staples: gorgeous young ladies and that drink of choice.
Such seems to be the case for ScienceCopenhagen, the new YouTube channel from the Videoer fra Det Naturvidenskabelige Fakultet, Københavns Universitet (translation, the Faculty of Science, the University of Copenhagen).
I suppose we should be offended when sex is used to sell education – but we could not help but smile when we first saw this little gem:
And how about those lyrics:
Do you want a piece of me, my creator, I am your creation??
We couldn't get a specific translation for cafeen but this sure looks like the classic beer bottle domino line – oh, the lengths a student will go through when he is too tired to hoist his own:
And defying the laws of physics, times three. Yes, we did say times three. And the music, another killer track!
Yep, with the right efforts, it seems you can even sell science. Is anybody in America paying attention?:
Each year, U.S. News & World Report compiles its ratings of American colleges and publishes its summary findings for students. The publication is seen as a must-have for any prospective college student, a factor that makes the annual edition a best seller each and every year.
Because of it's strong reputation, the magazine is one of the fundamental publications for students and families to review. However, when it comes to the college selection process, many college admissions folks have questioned the validity of the ratings.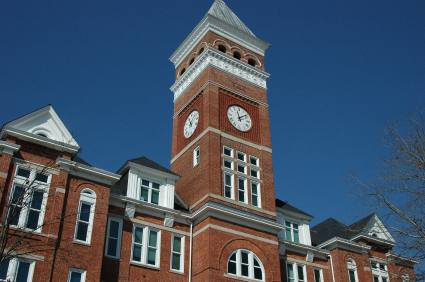 Today, officials caution students to contrast this publication with other literature that examines their respective college of interest. To get a sense as to why the US News ratings should not be considered the be-all and end-all, we turn to a recent incident involving a presentation by Catherine E. Watt of Clemson University
Seeking Higher Ratings
It seems Watt, once the head of Clemson's institutional research office and now the point person for a research center at the school, raised more than a few eyebrows with her presentation at the Association for Institutional Research in Atlanta. Apparently, she was a tad too outgoing with her acknowledgement of the importance of the ratings to schools and her subsequent explanation as to how the school might have been able to manipulate the ratings system.
Clemson has publicly aspired to being considered a top 20 public research university. Some of the actions Watt claims the school took to help it climb rapidly up the ratings system were steps that took advantage of flaws in the U.S. News rating system.
For example, to increase the schools standings, Watt claims the school had lowered class sizes in specific classes below a critical U.S. News threshold. The magic number of 20 was obtained, again according to Watt, by increasing class sizes in other classes that would not harm the school's rating.
A second element was the astonishing claim that school officials had taken the step of rating other schools lower scores on the reputational rankings survey of other colleges. In other words, the school sought to improve its standing by downgrading the standing of competitors.
A third involved assertions of duplicate salary summaries, with U.S. News perhaps getting a doctored version. Ultimately, her statements were reported in numerous higher education publications and subsequently discussed by bloggers everywhere.
Clemson Officials Take Exception
Needless to say, the comments created a storm of controversy. Therefore, it is not too surprising that shortly after Watt gave her presentation officials at Clemson sought to regain a certain level of integrity.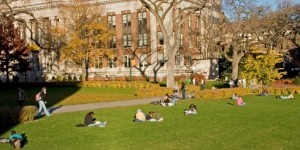 According to published reports, Cathy Sams, Clemson's chief public affairs officer, released a public statement that took exception to the comments from Watt's presentation. Again, not too surprisingly, the gist of the rebuttal focused on the potential that school officials may have engaged in unethical behavior.
Those same sources noted that while Sams gave "alternative explanations for the reduced class sizes and other outcomes" there was no direct evidence to challenge or contradict Watt's assertions about the steps related to class sizes. In other words, Clemson had in fact definitively raised its percentage of classes containing 10 to 19 students while decreasing the percentage that held 20 to 29 students.
One area where Watt was rebutted centered on the notion that Clemson might have cooked some books regarding faculty salaries. In that area, Watt asserted that the school may have provided U.S. News a set of faculty salary numbers that were not entirely accurate. Clemson officials unequivocally denied that assertion.
Bloggers also noted that the university was essentially silent in its public statement regarding the claim that Clemson officials had rated the programs at other institutions below average.
Indirect Evidence Provides Some Answers
While the school took the extraordinary step of providing a written rebuttal to Watt's assertions, the ultimate assessment of the situation is that Watt is still employed by the school. In fact, when the school was reportedly asked if Watt might face disciplinary action, Sams indicated otherwise.
Therefore, though the school has insisted that their employee did not accurately represent the school, the fact that they did not take action against the employee speaks volumes. If it was as simple as school officials insisted, it is hard to imagine that the institution would not have taken some form of disciplinary action.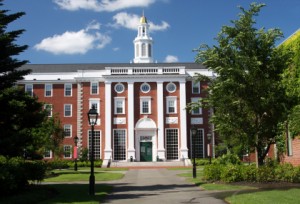 Regardless of the hoopla and whether or not Clemson specifically sought to game the system, the revelations of Watt appear to match those of others who insist that the ratings can be manipulated.
Meanwhile, U.S. News insists it is one step ahead of those seeking to game the system. Still, Clemson climbed from 38 to 22 making us wonder whether they are indeed one step ahead.
Ultimately, we think the lesson for students is that they should look well beyond the placement of a school within the U.S. News college rankings when considering their choice of college.
To enhance one's college admissions chances, there once existed a longstanding belief that the more activities a student could list on their application the better. However, in recent years that myth has been clearly debunked.
An unending list of activities is now seen as potentially backfiring, being viewed primarily as a list constructed so as to impress college admissions officers. Instead, most admissions officers see such lists as demonstrating that a student has no real idea what they are truly interested in.
Instead, today's teaching point for students is to become deeply involved in one or two interests. Spending time on certain activities demonstrates a passion for the activity. Moreover, a resume built on a record of the student's involvement in that activity will go a long way towards helping admissions officers learn who you are, a critical component in the decision process.
Leadership Component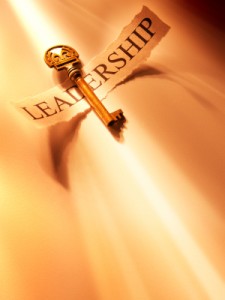 In addition to extensive involvement in one or two activities, the general sentiment is that developing a leadership role within these endeavors is a key component of rounding out that resume. That idea is accurate, a leadership position within one of these activities can be very helpful during the admission selection process.
But in true American-selling fashion, the importance of leadership credentials has led to a whole new industry, one that is formed around the idea of leadership training.
Diana Jean Schemo recently took a look at this industry for the New York Times. Her piece, "Congratulations. You Are Nominated. It's an Honor. (It's a Sales Pitch.)" clearly articulates that students need to be aware of a number of come-ons that are nothing more than sales pitches.
And they represent sales pitches of the worst kind: playing on a student's inner emotions and their goals of higher education.
They come in the form of a letter that appears to be awarding the student recognition. As the title of the article suggests, these letters begin with congratulations, assuring the student they have been selected based on their record of achievement.
Specifically, they invite students to leadership seminars, offering them a chance of a "lifetime advantage" and "valuable addition" to his/her resume. The letter uses words like "elite," "distinguished," and "select."
The power of positive feedback makes the recipient feel "unique and gifted" but then plies on that new push: the one that says students need to develop their leadership skills if they want to assure themselves the best chance at admissions.
The seminars are real and many students decide to attend. And all-in-all, participants who attend report they are satisfied with the experience. Many also later recommend friends.
Unfortunately, according to Schemo, these seminars appear to be nothing more than a marketing scam. The number of students who attend at the prices set by these companies allow these for-profits to make significant sums of money off the students.
In most cases, parents pay $2,000 to $3,000 for students to attend these multi-day programs that turn out not to be as elite as they portray themselves to be.
For one particular conference cited by Schemo solicitations "begin filling mailboxes, virtual and real, as soon as children reach middle school, and continue coming through college. In a variety of settings, from Congress to Caribbean beaches, programs advertise their ability to cultivate leaders."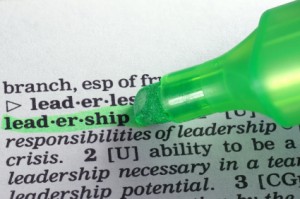 The selection offers such statements about those selected as "the nation's most highly acclaimed students" and "most promising young leaders of tomorrow."
There's the National Student Leadership Conference with a program fee of $1,600 to $3,000 and the LeadAmerica's Congressional Student Leadership Conference "which also advertises college credit" for the experience. Schemo insists that most universities will not accept it.
There's the People to People Ambassador Programs which has had to apologize to families for sending invitations to deceased children and in one instance, a deceased family pet.
But the poster child according to Schemo is the Congres­sional Youth Leadership Council, a program that boasts more than half a million student attendees. The company, once a nonprofit, now is purely a business despite the fact that it retains its web "".org" label.
Grossing $56 million, they returned a mere pittance in scholarships and grants to students (less than one million). Parents basically cover the costs while needy students are encouraged to fundraise their way to the conference.
Not the Real Deal
Ultimately, no experts report evidence that these programs have a lasting effect on the students who attend though parents often insist that their child comes back with greater self-confidence.
Meanwhile, Envision, the sponsor of the aforementioned Congres­sional Youth Leadership Council had 28 unresolved complaints as of April 8; they ranged from advertising practices to contract disputes to program quality.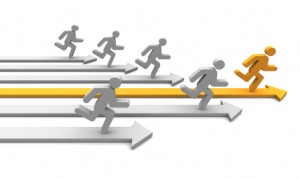 But what students most need to understand is that such seminars are relatively meaningless as resume builders, at least in the eyes of college admissions officers. They insist "a leadership conference is no more or less likely to enhance college applications than, say, soccer camp."
Real honors, say college admissions folks, generally do not come with a price tag. Schemo refers to Susan Garrity Ardizzoni, director of undergraduate admissions at Tufts, who notes that some students invited to these sessions are clearly not of the caliber she would call leaders.
"For us," she says, "activities or essays are most meaningful for students where there's an established track record or interest."
Students should keep these factors in mind as they consider shelling out two to three thousand dollars for such an experience. These seminars are not as selective as their sponsors lead students to believe.
Students might find these programs enjoyable – in fact, they well should at $2,000-3,000 a pop. But as for giving students additional resume material for admissions, it appears that this money certainly could be better spent.
Facebook is a splendid example as to how online social networks can enhance our ability to communicate with one another. Once created, other entrepreneurs immediately began working on programs that would allow Facebook to connect with other useful applications.
Today, there are a number of such options that can provide Facebook users access to information about colleges, the courses offered and the professors teaching those courses. One of the applications provides info from the famous US News and World Report college ratings publication while others seek to connect students within schools, with course information and professor ratings.
Any readers using these or other applications?
Gradzilla


Gradzilla is an application featuring some of the data compiled by US News and World Report. With Gradzilla, students can gain access to information on all aspects of selecting a college including information on majors, athletics, extracurricular activities, tuition, and student body size.
With Gradzilla, students can search for schools by name, location, major, tuition, size, setting, extracurricular activities and intercollegiate sports. The results can then be easily bookmarked for a second review later.
This Facebook interactive application allows you to research information on more than 5000 colleges. The application was created by Embark.com, a company that has "helped more than 15 million students research, organize, and apply to the schools of their choice."
With College Planner, users can create their own personalized profile. In conjunction with the site's advanced school finder, the profile can then generate suggested schools that meet your personal criteria and interests.
And all the while you do your research, you can share everything with other Facebook friends.
SkoolPool seeks to connect college applicants to one another and to current students at respective schools. The first primary objective is to help students find the right school.
Through the site you can meet existing college students and theoretically get unbiased information from them about their school. Given that these individuals may attend your final school of choice, the site also allows you to connect with potential classmates.
Courses is designed for both students and instructors. Using Facebook with the Courses application will allow students to share their schedules including the courses they are taking and the activities they are participating in. Students can then search for other classmates where they can share files and discuss specific classes.
In theory the application is also built with instructors and teaching assistants in mind. If students within the class can access one another through Courses and Facebooks, teachers can use the social networking application as part of the class structure. Announcements, syllabi and assignments can be distributed over the student network rather than one constructed by the colleges. Of course, the application can also form the basis for virtual office hours.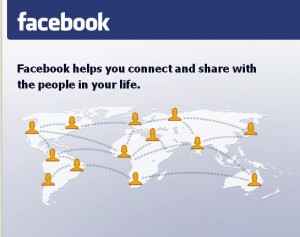 Course Profiles is designed for those students taking courses through The Open University. Students may enter the OU course code, or portion of the title and Course Profiles will search the database and provide the full course full name.
By displaying the courses on the Facebook application that students have studied, they can then find people who have taken or are taking the same course creating a potential "study buddy" through the virtual connection. Students can suggest relevant resources and leave helpful details on the comments wall.
Offering access to nearly eight million opinions on more than one million instructors, Rate My Professors is a tool that allows students to share their opinion of their college instructors. With the Facebook application, students can browse through the ratings and comments on every one of those professors, doing so directly from the student's personal Facebook profile page.
What makes the application so popular is that students can then learn what other students think of specific professors prior to enrolling in that instructor's class. As the site notes, "Before you register for class find out which professor will inspire you, challenge you, or which will just give you the easy A."
Over the past year we have seen a number of posts that have taken issue with the importance of earning a college degree.
The Great College Hoax
In early February, Kathy Kristof, writing for Forbes.com, penned a piece called "The Great College Hoax." It is an article that calls into question the linear relationship between a college degree and future prosperity.
To prove her point, Kristof highlights the story of Joel Kellum and Jennifer Coultas. Kellum, now 40, "did everything he was supposed to do to get ahead in life " according to Kristof.
"He worked hard as a high schooler, got into the University of Virginia and graduated with a bachelor's degree in history" before being "accepted into the California Western School of Law."
"Kellum couldn't swing the $36,000 in annual tuition with financial aid and part-time work. So he did what friends and professors said was the smart move and took out $60,000 in student loans. Kellum's law school sweetheart, Jennifer Coultas, did much the same.
"By the time they graduated in 1995, the couple was $194,000 in debt. They eventually married and each landed a six-figure job. Yet even with Kellum moonlighting, they had to scrounge to come up with $145,000 in loan payments. With interest accruing at up to 12% a year, that whittled away only $21,000 in principal. Their remaining bill: $173,000 and counting."
America's Most Overrated Product: the Bachelor's Degree
It was last May that career counselor Marty Nemko penned his powerful critique, "America's Most Overrated Product: the Bachelor's Degree," for The Chronicle. He too calls into question the unrelenting push to earn a college diploma.
"Among my saddest moments as a career counselor is when I hear a story like this: 'I wasn't a good student in high school, but I wanted to prove that I can get a college diploma. I'd be the first one in my family to do it. But it's been five years and $80,000, and I still have 45 credits to go.'"
Though he too is focused on the potential to pile up debt in the process, Nemko is more forceful about the entire process of pursuing a degree. He goes on to add, "Perhaps worst of all, even those who do manage to graduate too rarely end up in careers that require a college education. So it's not surprising that when you hop into a cab or walk into a restaurant, you're likely to meet workers who spent years and their family's life savings on college, only to end up with a job they could have done as a high-school dropout."
One Thing You Don't Need To Be An Entrepreneur: A College Degree
And most recently, venture capitalist Fred Wilson authored his "One Thing You Don't Need To Be An Entrepreneur: A College Degree." Wilson has much to say including:
"I have learned that where someone went to college (or even if they didn't go to college) has absolutely no correlation to whether they will be a good entrepreneur or not. I don't pay attention to that part of a resume. I focus on what they've done in the work world, what they've shown they can do, and most importantly what they've done to date on that specific startup."
Wilson points out a couple of real key facts about entrepreneurial life and that of other professions.
"Entrepreneurs don't need degrees like lawyers and doctors do. They are credentialed by virtue of their track record. The first startup is hard but if they make that one work, they end up with something much better than a college degree. They have a notch in their belt. They've got a track record of success. Even if the first one is a failure, I'd say that they've got something more than a degree. They've shown they can start something from nothing, build a team, a product, and maybe even a business."
A Change of Heart?
Perhaps you read these articles when they first appeared. If you did, then you likely had to be wondering, is the pursuit of a college diploma all it is cracked up to be.
If you did not read any of them when they first appeared but did read the highlights back to back to back as we just presented them, then you must now really be wondering. Is the dream of a college education really nothing more than a "Great Hoax?"
As life would have it, the answer is not quite so simple. The question is very complex and the answer varies from individual to individual and from situation to situation.

Not For Everyone
First it must be noted that a four-year college is not for everyone, not by a long shot. Even our sister education site has articulated that the idea that everyone should attend a four-year college "is a silly, misguided notion."
If you are not truly interested in academics then it is hard to argue that you should spend the next four years of your life pursuing a bachelor's degree. If reading and writing are not the ways you learn best, then four years of college are going to be a massive struggle.
The work demands associated with college study will be enormous and the intellectual challenges significant. And for the most part, the learning methodology will center on reading and writing, irrespective of the area of study. In a nutshell, you must have a strong academic background, an equally strong desire to succeed and the ability to learn from books and discussions.
If instead, you learn best by doing, or by working with your hands, then you should consider something other than a four-year college and a bachelor's degree. Look at one of the many two-year vocational schools that focus on a trade or a specific skill. These programs also have academic components, because the ability to read and write well are very important. But they will not be the core of the program – the trade or skill will form the major portion of your time.
Not at all Costs
In addition to learning styles and goals, prospective students must understand the costs associated with higher education. Both Nemko and Kristof point to terrible stories of students racking up enormous debt in their pursuit of the coveted degree.
The friends and professors that advised Mr. Kellum and his wife to take out $60,000 in loans should not be called friends or advisers. Starting your careers with a combined debt approaching $200,000, as was the case with the Kellums, is indeed a recipe for disaster.
While earning that coveted diploma, students must be mindful of the debt they are incurring. The amount that is appropriate is dependent on future earnings. A prospective teacher will need to keep their debt much lower than say a person who is going to become a certified public accountant.
Ultimately, students must be careful not to mortgage their entire future by borrowing exorbitant sums of money while they are young.
Pursuing the Degree
When it comes to a summation of the responsible pursuit of a degree we turn to Daniel Tenner. He too has read "The Great College Hoax" and "One Thing You Don't Need To Be An Entrepreneur" and the blogger has some great advice for prospective students:
"My opinion on the subject is simple: if you have a thirst for learning, and you don't have to enter the workforce immediately (i.e. you can afford, somehow, a degree, without being financially irresponsible), then you absolutely should go to university, even if you have a start-up that you could work on right away. This is not because you need the degree for your future career, but because it's a great thing to spend your next 4 years on."
With great wisdom, Tenner goes on to note several key points. First, "business ideas are a dime a dozen. Don't worry about ideas. You'll have just as many, if not more, ideas when you come out of college as when you went in."
Second, you can leave if you find that college is really not for you. If the learning approaches are simply not working for you or you do not have the academic preparation or the desire, then you can always decide to do something else.
However, for most students, including Tenner, college is an enjoyable way to spend four years. It is a place where many students first learn to be on their own yet do so while still having a significant support net around them. As the former student notes, college is essentially a "shelter where you can develop yourself."
And most importantly, you will meet extremely interesting people (students and professors) even as you "learn things you would never have learned by yourself." Tenner goes on to emphasize that college was the last place where he encountered people with the willingness and desire to teach him. Now the lessons come from the business world, and they, of course, now come in much harsher form.
The Importance of Higher Education
Earlier this week we noted the statistics related to the economic downturn and that the percentage of workers with a college degree who had been laid off was half of the national average. Many other articles point to the fact that those who earn a degree will earn substantially more over their lifetime.
A college degree does pay, provided one recognizes that the debt they accrue must be limited. But by a college degree, we mean the broadest set of options possible.
A technical, vocational, or associate's degree also pays off. And in many instances, that form of degree is far more appropriate for specific individuals dependent upon their interests and life circumstances.
But even more than the financial piece, college can be a great place for students to learn about themselves and society as a whole. It is hard to argue against a place that helps students mature even as it serves to further develop their intellect.
When it comes to pursuing higher education, the key is not to get hung up on the four-year bachelor's degree option as the only viable college experience or career preparation.
As for the question, "earning a college degree – is it really that important?" we finish with the words of Tenner who says it as well as anyone.
"If you can go to university without being financially irresponsible, then it is personally irresponsible not to."
Flickr photos courtesy of H4NUM4N, Our Lady of Disgrace, McFlossy and laffy-4k.
High school students looking to learn more about the college application, admissions and choice process have a great upcoming opportunity next month.
CollegeWeekLive, the world's biggest virtual college fair, has been set for March 25th and 26th. Featuring more than 250 colleges and universities from around the world, the annual event is expected to see as many as 28,000 attendees.
What makes CollegeWeekLive so unique is that it offers all of the standard college fair information that students seek when attending such an event but does so in an online format. Therefore, from one's home or school computer, a prospective college student has access to a wealth of information in a cost-effective and convenient manner.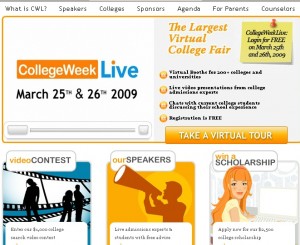 The bi-annual event (held each November and March) offers students access to some of the top experts in the field. Virtual fair attendees can watch admissions experts speak on SAT preparation, the application essay process and or how to pay for college. Attendees will also be able to ask various questions via live chats.
The event will also feature virtual booths for the various colleges taking part in the fair. These booths will offer student attendees electronic brochures, videos, webinars, and podcasts related to the school. In addition, students will have the opportunity to real-time Instant Message and/or video chat with admissions counselors and students from those institutions.
As for the specific, potentially-valuable presentations for students March 25th offers:
How to Go to College in a Tough Economy – Dr. Katherine Cohen, Author, President of Applewise
Perspective From the Admissions Office – An Admissions Office Panel featuring Dr. Patricia Peek, Fordham and Gil Rogers, U of New Haven
How to Prepare for and Take the ACT – Andrea "Rae" Jones, ACT
Getting Into College Support – Amy Newmark, Editor Chicken Soup For the Soul: Teens Talk Getting into College
Being a Student Athlete – National Collegiate Scouting Association Counselor Lisa Strasman and Carla Pentimone
Federal Financial Aid and the FAFSA Form – Department of Education
Understanding the GI Bill – Patrick Campbell, Chief Legislative Counsel, Iraq and Afghanistan Veterans of America
On the second day, March 26th, scheduled topics and presenters include:
What Matters in College Admissions – Matthew Greene
Choosing a College – Rob Franek, The Princeton Review
Mythbusting the SAT – Laurence Bunin, Senior Vice President of the SAT Program, The College Board
Writing a College Essay – Jaye Fenderson, Author, Seventeen Magazine
The College Interview and Visit – Bev Taylor, The Ivy Coach
Attending an International School: The University of Melbourne – Krista Northup, North America Manager, University of Melbourne
Planning For Paying For College – Angela Nuzzi, NHHEAF
Sports Scholarships – Dion Wheeler, National Collegiate Scouting Association
More details on the proposed agenda as well as relevant links to some of the presenters are available on the CollegeWeekLive agenda page.
Though the program should be extremely worthwhile, as an added incentive to folks, College WeekLive will be giving away a brand new 13-inch aluminum MacBook to one lucky attendee of the fair! . There is a video contest and the chance to win a $2,500 scholarship to the college of your choice.
And if you attended the November CollegeWeekLive and are still a current high school student, you can also complete a survey that will make you eligible to win an iPod Touch or a $300 donation to the charity of your choice. High school seniors will find the link to their survey here while underclassmen will find a separate survey at this location.
Last spring, we published our list of the top college admission myths. We offered one of the more common myths, "Your perfect GPA and SAT score will get you into an Ivy League school," as well as one of the not so obvious, "There is one school out there that fits you perfectly."
Of course, what makes the admissions process so difficult to understand is that the selection criteria being used are not entirely objective. In fact, to get a sense of just how subjective the process can be, one only need to take a peek at Kathleen Kingsbury's Dirty Secrets of College Admissions over at The Daily Beast.
If you failed to get into your school of choice, reading her review of the process just might make your hair stand on end.
Key Objective Criteria
It is clear that there are several key components to the process that every student must be cognizant of. It certainly does matter what your GPA is though there is no magic number that guarantees you anything. And it does matter if you have been active in your school and community, but that activity is considered better when intensely focused on a couple of specific interests. In many cases, your SAT scores are critical, though again, you will not find hard and fast rules that dictate whether your score will get you in to a certain school or keep you out. Finally, there is the all-important essay, one of the best chances for you to distinguish yourself from other applicants.
GPA, Class Rank, Test Scores
The higher your Grade Point Average, Class Rank, and SAT or ACT scores, the better your chance of gaining acceptance to a respective school.
In regards to GPA, the key consideration is actually twofold. If you have good grades in challenging classes, then it will be clear to colleges that you can handle the workload associated at the post-secondary level. But the level of difficulty is actually more important than the grade itself.
Class rank is used by a large number of schools as it helps determine the validity of the grade received by a student. If you are one of many students in your school taking honors classes, your class rank is a way of determining your achievement levels versus your peer group.
However, because some high schools liberally provide students with A's and B's, most schools also examine standardized test scores such as those from the SAT or ACT to clarify a student's overall ability. These exams, given under the same conditions all across America are a way of helping colleges understand whether or not a student has the ability to handle the rigors of higher education.
Co-Curricular Activities
According to experts, involvement in sports or outside activities is not as important as most students are readily led to believe. The site Guide to College Life indicates that about 50% of all colleges surveyed report co-curricular activities as not having much effect on successful college admissions.
While being involved may not be as important, that involvement can prove critical if you have significant accomplishments in one or more activities or if you have secured a leadership role within one or more of them. Therefore, when it comes to activities, being involved in fewer clubs can provide a student the opportunity for greater impact on those that they are involved with.
Perhaps most importantly, those outside activities will provide you to access to other adults who can speak on your behalf. Being able to provide a strong letter of recommendation from a coach, a club adviser, or an employer can certainly help round out your application packet in a positive manner.
The Essay
Without a doubt, many schools place great emphasis on the application essay. First and foremost, to be successful in college, you will need to be able to write and express yourself well. The essay gives recruiters a good sense of your ability to work with the written word.
Second, the essay is a chance to distinguish yourself from other applicants. Though it is essential to stick to the expectations set forth by the school, be sure to let your personality shine through – you want that admission's officer to take notice of your skills with the written word.
If you are a good writer and distinguish yourself with your essay, you can climb several notches on the admissions acceptance ladder. For very selective schools it will not trump lousy grades, but it can elevate someone with strong grades to a position where his or her application can challenge that of someone with a higher GPA or SAT scores.
Recommendations


Surprisingly, one of the areas that tends to be overrated is teacher recommendations. The reason for that is quite simple, if you got an A in a teacher's class, clearly you met his or her expectations. Adding a letter or recommendation from that teacher to your packet does little more than to reinforce your performance in the class, something the admissions officer is already able to determine by virtue of your grade.
At the same time, letters from other sources can certainly help distinguish your strengths. Getting three to four letters from various sources, including one or two from outside the classroom certainly can round out your packet. In those cases where a student is on the edge of being in or out, those letters certainly cannot hurt.
Stephen Friedfeld, private college admissions consultant in Princeton, New Jersey, tells Kingsbury that students should limit the number of letters to three or four. "A big mistake is sending too many letters of recommendation," indicates Friedfield. He goes on to state that if you send too many, those admission officers "get the feeling you're trying to justify something that's bad or missing."
The Interview
Lower on the list is the college interview. In fact, today most schools do not require an interview and those that do insist that the interview will neither make or break your chances.
That said, we would have to assume that the latter aspect might not be as straightforward as it sounds. It is hard to imagine that a student that interviews poorly or comes across as arrogant or indifferent is not somehow impacting his or her chances for admission.
To be safe, if your school requires or suggests an interview, take the time to prepare yourself by rehearsing with others. You do not want to have happen to you what happened in recent months to the likes of Sarah Palin or Caroline Kennedy, even if it is in private.
Key Subjective Criteria
While there are some real key determinants to the process, there are some that are far from being truly objective. In fact, in her piece, Kingsbury points to such issues as like-ability as holding key weight for some admission counselors.
Still, amidst the basic criteria set forth for admission, there are some situations where a student has a better chance of getting accepted using what some would still call objective criteria. It just doesn't seem that way.
Special Cases
Kingsbury reports on at least one school seeking greater numbers of students from families where neither parent has attended college. She also points to a school looking to broaden its student body by accepting greater numbers of students from outside the Northeast (where the school is located). So a student applying to one of these schools may or may not have an added advantage irrespective of their GPA, SAT scores, etc.
In general, there are a number of ongoing special admission cases: athletes, minorities, low-income, and legacies. For these applicants, the school actually lowers the entrance criteria to ensure they accept students within these special categories.
To get a simple sense, we turn to Duke University, one of the more selective colleges, but compare admissions for non-athletes with athletes. For the Class of 2007, male non-athletes (768 in total) admitted to Duke had an average SAT score of 1,438. This gives the impression that to be considered at Duke, you need to be pushing or exceed 700 on your SAT verbal and math sections.
However, the 42 recruited athletes accepted had an average of 1,172. To make matters worse, the five male athletes accepted that were basketball recruits had an average of 977, or 461 points below the average male score.
Beyond athletics, the concept goes further as other high profile schools look to round out their student body by looking at underrepresented groups. Simply stated, students with the same credentials do not necessarily have the same opportunity to be accepted.
Class Yield
One of the more challenging aspects for schools is to have a sense of the class yield. That term refers to the percentage of accepted students who in turn actually choose to attend the school.
In the case of a school like Harvard, the yield is the 75-80% range, meaning that three out of every four or more students accepted end up choosing to attend the school. For larger universities, the yield can be more towards 25%, meaning only one in four accepted students actually attends.
The yield of course correlates to class size. To ensure a freshman class of 400 students, a school with a typical 50% yield would need to accept 800 applicants. But if for some reason, the yield drops or increases substantially, the school would have either too few or too many students.
Therefore, admission officers have to take into account whether or not they think the applicant is truly likely to attend the school if he or she is accepted. It is for this reason that schools utilize the the Early Action/Early Decision aspect we recently discussed with MIT freshman Ahmed Hussain.
Ability to Pay
Statistically, the folks at Guide to College Life indicate that "82 percent of schools say that the ability to make tuition payments made no difference in whether or not a student would get in to that said school."
But it is important to realize that most schools cannot fund all of the students who attend if all are in need of financial aid. The folks at Kaplan state, "In an ideal world, all colleges would be need-blind, considering a student's academic and personal qualities and achievements, but not her ability to pay. Although some schools still operate under this credo, more common now is a need-aware, or need-conscious policy; few colleges now have the money to fund all of the students who qualify for need-based aid."
The bottom line is that your ability to pay may in fact determine whether or not you get accepted to your school of choice.
Flickr photos courtesy of contrapositively, kennedyyyyy, lamusa, pursuethepassion, and TracyO.