Leadership Seminars – Nothing But a Sales Pitch?
To enhance one's college admissions chances, there once existed a longstanding belief that the more activities a student could list on their application the better. However, in recent years that myth has been clearly debunked.
An unending list of activities is now seen as potentially backfiring, being viewed primarily as a list constructed so as to impress college admissions officers. Instead, most admissions officers see such lists as demonstrating that a student has no real idea what they are truly interested in.
Instead, today's teaching point for students is to become deeply involved in one or two interests. Spending time on certain activities demonstrates a passion for the activity. Moreover, a resume built on a record of the student's involvement in that activity will go a long way towards helping admissions officers learn who you are, a critical component in the decision process.
Leadership Component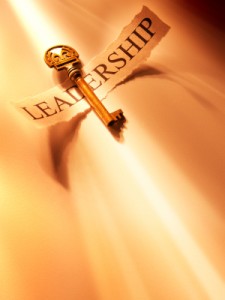 In addition to extensive involvement in one or two activities, the general sentiment is that developing a leadership role within these endeavors is a key component of rounding out that resume. That idea is accurate, a leadership position within one of these activities can be very helpful during the admission selection process.
But in true American-selling fashion, the importance of leadership credentials has led to a whole new industry, one that is formed around the idea of leadership training.
Diana Jean Schemo recently took a look at this industry for the New York Times. Her piece, "Congratulations. You Are Nominated. It's an Honor. (It's a Sales Pitch.)" clearly articulates that students need to be aware of a number of come-ons that are nothing more than sales pitches.
And they represent sales pitches of the worst kind: playing on a student's inner emotions and their goals of higher education.
They come in the form of a letter that appears to be awarding the student recognition. As the title of the article suggests, these letters begin with congratulations, assuring the student they have been selected based on their record of achievement.
Specifically, they invite students to leadership seminars, offering them a chance of a "lifetime advantage" and "valuable addition" to his/her resume. The letter uses words like "elite," "distinguished," and "select."
The power of positive feedback makes the recipient feel "unique and gifted" but then plies on that new push: the one that says students need to develop their leadership skills if they want to assure themselves the best chance at admissions.
The seminars are real and many students decide to attend. And all-in-all, participants who attend report they are satisfied with the experience. Many also later recommend friends.
Unfortunately, according to Schemo, these seminars appear to be nothing more than a marketing scam. The number of students who attend at the prices set by these companies allow these for-profits to make significant sums of money off the students.
In most cases, parents pay $2,000 to $3,000 for students to attend these multi-day programs that turn out not to be as elite as they portray themselves to be.
For one particular conference cited by Schemo solicitations "begin filling mailboxes, virtual and real, as soon as children reach middle school, and continue coming through college. In a variety of settings, from Congress to Caribbean beaches, programs advertise their ability to cultivate leaders."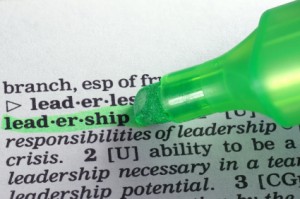 The selection offers such statements about those selected as "the nation's most highly acclaimed students" and "most promising young leaders of tomorrow."
There's the National Student Leadership Conference with a program fee of $1,600 to $3,000 and the LeadAmerica's Congressional Student Leadership Conference "which also advertises college credit" for the experience. Schemo insists that most universities will not accept it.
There's the People to People Ambassador Programs which has had to apologize to families for sending invitations to deceased children and in one instance, a deceased family pet.
But the poster child according to Schemo is the Congres­sional Youth Leadership Council, a program that boasts more than half a million student attendees. The company, once a nonprofit, now is purely a business despite the fact that it retains its web "".org" label.
Grossing $56 million, they returned a mere pittance in scholarships and grants to students (less than one million). Parents basically cover the costs while needy students are encouraged to fundraise their way to the conference.
Not the Real Deal
Ultimately, no experts report evidence that these programs have a lasting effect on the students who attend though parents often insist that their child comes back with greater self-confidence.
Meanwhile, Envision, the sponsor of the aforementioned Congres­sional Youth Leadership Council had 28 unresolved complaints as of April 8; they ranged from advertising practices to contract disputes to program quality.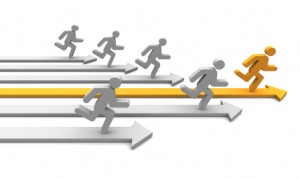 But what students most need to understand is that such seminars are relatively meaningless as resume builders, at least in the eyes of college admissions officers. They insist "a leadership conference is no more or less likely to enhance college applications than, say, soccer camp."
Real honors, say college admissions folks, generally do not come with a price tag. Schemo refers to Susan Garrity Ardizzoni, director of undergraduate admissions at Tufts, who notes that some students invited to these sessions are clearly not of the caliber she would call leaders.
"For us," she says, "activities or essays are most meaningful for students where there's an established track record or interest."
Students should keep these factors in mind as they consider shelling out two to three thousand dollars for such an experience. These seminars are not as selective as their sponsors lead students to believe.
Students might find these programs enjoyable – in fact, they well should at $2,000-3,000 a pop. But as for giving students additional resume material for admissions, it appears that this money certainly could be better spent.