College Student Begs for Help Paying Student Loans
Having borrowed $200,000, a graduate of Northeastern University resorts to begging for help online.
One college student is receiving a great deal of publicity for her unique way of dealing with her student loan debt. In a form that one could only describe as Internet begging, 23-year-old Kelli Space has created the web site Two Hundred Thou.
The home page displays this simple explanation:
I owe over $200,000 in student loans. Please donate to the cause: together we can make these loans disappear faster than you can ask why I went to such an expensive school!
Learning What Not To Do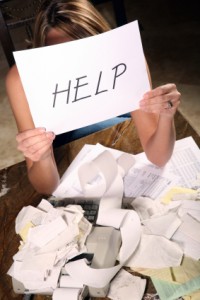 With current loan payments of $891 a month, Space provides us a powerful example of how naïve some college students are when it comes to borrowing for school. With payments on her federal loans set to nearly double by November of next year, the young lady now realizes her situation is hopeless unless she can find some extremely charitable souls.
On her site she offers the simplest of explanations as to how she managed to incur $200k in debt?
Tuition and room + board for four years, along with 2 summer semesters, a 3-month stint abroad (as it is 1 of several options offered to fulfill Northeastern's experiential education requirement), and books for approximately 3 semesters when I did not have a job at the onset. AND the interest that has accrued over the past 5 years (as interest accrues on private loans as soon as you take them out).
Space insists that she worked most of the time she attended school including her on campus work-study option. She also insists she did not receive any grants, just aid in the form of student loans. In spite of the costs of schooling and the lack of financial support, she also insists that she followed the advice of a financial advisor at the school "to explore other options" to help fund her Northeastern education "including private lenders."

The Power of Compounding
Space provides us a great lesson in the power of compounding. On the site she reveals that her federal loans alone accrued more than $20,000 of interest during her time in school. So more than one-tenth of her debt is simply the interest on the original loans.
In addition, in her plea for help, Space also demonstrates the famous power of compounding. She notes that she would need one fairy tale donor, a very exceedingly generous soul, willing to cough up the full $200,000 to make her debt free.
But she could make the issue far more manageable if she could find just 1,000 sympathetic visitors. It would take only a modest $200 donation from each of those individuals to put an end to her debt.
She also notes that just $5 per donor would be enough if she could find 40,000 sympathetic souls and just 67 cents per person if just one of every 1,000 Americans (300,000 out of more than 300 million people) felt enough kindness to help with the young lady's plight.

The Debt Load
In our Student's Guide to Finance we offer some basic ways for students to determine how your loans will affect you. We offer the advice of MSN Money professionals who insist that monthly loan repayments from school should not exceed 10% of your expected earnings.
Furthermore, to be safe in determining expected repayment, experts indicate that students should project an 8% interest rate return on the amount borrowed. Under such a scenario, every $1,000 you borrow costs roughly $12 a month to repay for a 10-year loan.
Therefore the average college student who leaves school with $24,000 in debt would face a monthly payment of about $288 per month. According to the MSN experts, to be safe you would need a monthly income of $2,900 to meet the 10% threshold, or a starting salary of about $35,000.
A person accruing $50,000 in student debt would face monthly payments of over $600 and thus require a monthly salary of $6,000 and yearly earnings of $72,000.
Can you predict what Kelli Space now faces?
One Naïve Young Lady
Our quick calculation reveals that $200,000 in student loans would normally yield a monthly bill of about $2,400 and thus require a yearly salary approaching $300,000.
Yes, this young lady would need a salary of $300,000 a year despite having earned only an undergraduate degree.
Such an amount would be viable only if one could claim a graduate degree in law or medicine but would still be a challenge even for them. Nowhere on the site could we find Ms. Space's college major, so we cannot assess what would have been a realistic amount for her to borrow.
Instead, we can only shake our head in disbelief.
And acknowledge the young lady has now likely taken the only step that might allow her to correct this incredible mistake.
But begging for funds over the Internet is not a method we can recommend others contemplate. Instead, we suggest that students educate themselves on the damage that excessive borrowing can wreck on one's future.