Increase in Tuition Fees Outpace Financial Aid
75% of students receiving some form of financial aid are finding it harder to keep up with expenses. This leads them to seeking a more expensive alternative, loans from private institutions. In 2006, a huge hike in prices occurred at the four-year public schools, where tuition fees went up 6.6 percent to more than $6,000 a year.
Tuition does not include room and board but fortunately, the prices for these have been steady.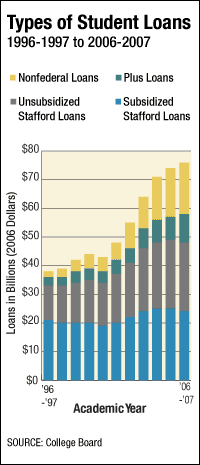 If you're a prospective student or parent with college bound children, schools often assist with financial aid and will offer guidance on fees to pay based on your income.