Five steps to ensure that the one who graduates on time is you!
When college graduation rates are published, most people seem to think the vast majority of students accepted to college graduate. But in reality, the current graduation rate for full-time students stands at a miserable 53%.
But wait, it gets worse, since that oft-quoted number is actually the six-year graduation rate. When it comes to four-year graduation rates, i.e., those full-time students who graduate in the requisite four-year timeframe, the percentage drops all the way to 37%. That means roughly two out of every three college freshmen has not earned a diploma four years after beginning school.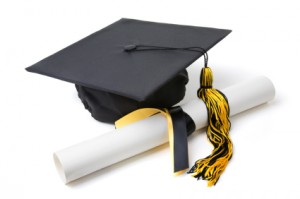 Given the costs of college, it is hard to justify the expense unless you come away with that all-important diploma. And even worse, if you don't graduate in four years you have made a costly proposition even more expensive.
If you are going to school full-time, you owe it to yourself and your family to complete your program in four years. Here are five steps to ensure that you meet that goal.
1. Pick the Right College
The first step to a diploma in four years is to select the right college. Unfortunately, selecting a school is not an easy process.
The reason is simple – no one school is right for every student. That is why a student should never select a college based simply on name recognition, reputation or selectivity, the caliber of its football team, or the fact that classmates or other family members will or have attended that school.
To select the right college, you must do your homework. Your selections should be based on at least three critical elements, the location of the school (urban, sub-urban, or rural), the specific academic program offered (consistent with your career and academic interests) and the non-academic, cultural-based, on-campus activities (consistent with your personal interests).
The best way to tell if a college is right for you is by making a campus visit. Spending a few hours on campus, visiting classes, meeting students and observing the culture will give you a real sense of whether or not you will fit in there.
At the right school, you will feel a real sense of excitement about what it would be like to attend classes there. College is incredibly challenging, academically and emotionally. Therefore, it is essential your school help bring out the very best in you.
That won't happen if you are on a tiny campus where everyone knows everyone else and you actually crave anonymity. Likewise, the anonymity provided by a large state school may be unsettling to someone who wants to get to know each of his or her classmates.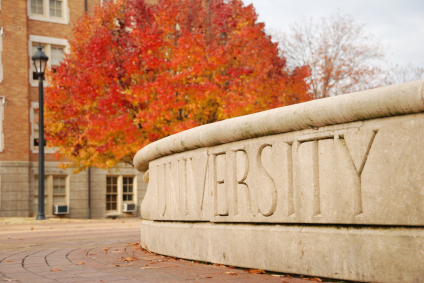 Ultimately, choosing a college is all about what is the best fit for you. If you don't do your homework, you will find out very quickly first semester freshman year if you made the wrong decision.
Should you make the wrong choice, it is not only possible to correct the mistake; you owe it to yourself to correct it. But it will cost you precious time and will likely mean the four-year plan is done.
2. Pick the Right Major
Picking a major is even tougher than picking a school mostly because there is no real consensus as to how to determine what is right for you. That is truly a personal matter for the individual choosing.
Moreover, while some students start college knowing exactly what they want to major in, many others are torn between many subjects that interest them greatly. In fact, most college counselors will tell you that uncertainty tends to be the norm and that the vast majority of students change their majors multiple times.
Ultimately, you must discover what it is that you are passionate about. First you will do much better in those classes that you're interested in. Second, it is much easier to study and work on materials in those courses that motivate you.
This in turn translates to the critical time when you graduate – you don't want a job, a place where you have to go to work to earn a paycheck. Instead what you want is a career, a place where you get paid to do things you are truly interested in and enjoy doing.
Therefore you should not pick a major based simply on the notion that jobs in that field pay well or gain a certain level of prestige. Knowing you will make gobs of money one day will not necessarily help you deal with the challenges of those classes today. Likewise, if you don't care for the work involved, the paycheck will not make up for your level of unhappiness.
It is important to note that some people are unable to narrow their choice to one major so they construct a path towards a dual option. Other students pursue a major and a minor, or sub-focus.
But if you have no idea at the outset, that is not necessarily a problem. At most four-year colleges, you aren't required to declare a major until the end of your sophomore year.
Therefore, if you are not sure, don't pick something at random. Selecting the wrong major can be a step backward in the overall goal of finishing in four years. Instead go without specifying a major and select a general program that allows you to initially take courses to see which areas you might be interested in studying deeper.
For more on the choice of major we suggest you visit the College Board.
3. Enlist the Help of Your Advisor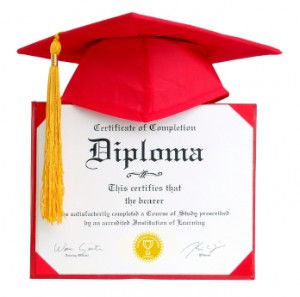 Though college is extremely expensive, one positive is the enormous set of campus resources available. One particular resource every student must take advantage of once they have enrolled in a specific school is their faculty advisor.
These individuals are assigned a caseload of students and expected to provide both academic and general education guidance. Your advisor will be able to help you refine your goals, your academic focus (including help with choice of major), help you locate key resources, and are expected to monitor your progress toward your educational and career goals. They can also help you with the extremely difficult transition from high school to college.
During your first two and a half years, these individuals can help you create a course schedule, keeping track of required prerequisites and contrasting your needs with the master calendar of courses that are offered. Without this guidance, students may find that certain prerequisite that must be completed for first semester junior year may not be offered second semester of the sophomore year and thus must be taken earlier in the student's yearly schedule. Not knowing could lead you to miss a key progression that ultimately prevents you from completing your program in four years.
In addition, if you are unclear as to what you want to major in or begin to have second thoughts about your choice of major, your advisor will not only be a great resource for helping you identify what you might want to consider instead. In the case of the person who is undeclared as to a major, your advisor can help design a broad-based general program that leaves you ample openings the last two years to move into a selected major. In the case of making a change, your advisor will be able to examine the specific repercussions of a change and help you mitigate the impact.
During the latter part of your junior and all of your senior year, these individuals will serve as the first resource for that even bigger transition – when you complete your program and begin your career. At the same time, college operates on a you-need-to-be-an-adult basis. Your advisor will not be required to schedule such appointments. In fact, he or she will expect you to seek him out when the need arises.
The University of Chicago web site has some great advice on how often you should meet as well as the proper protocols for setting up sessions.

4. Attend Class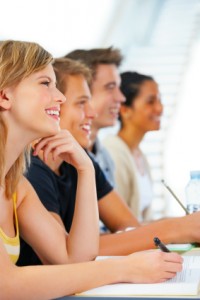 One of the major differences between high school and college is that attendance is not mandatory in most college courses. While a few professors may include attendance and class participation in your final grade, most will not.
The extra freedom is one of the great things about college. But with that freedom comes great responsibility.
The quickest way to extend your post-secondary years is to either drop or fail classes. After all, the sheepskin comes only when you have accumulated the requisite number of credits.
There is no doubt that class attendance facilitates the learning process. First the professor will present material that will supplement and elaborate on the readings and other written assignments. Those presentations can be essential to understanding difficult material.
Second, the discussions of your peers regarding the material are both enlightening and motivating. In fact, most students soon realize that the lack of interaction that often occurs with online courses makes it very difficult to maintain your enthusiasm.
Mississippi State University has collected data for eight years and found that the No. 1 predictor of academic success for freshmen was regular class attendance. Furthermore, MSU found a full grade-point difference between those who go to class (2.7 on average) and those who have attendance problems (1.7).

Michigan State University, the University of Minnesota and Minnesota State University all have published results that tie class attendance with course performance.
At the University of Alabama, Birmingham (UAB), they turn to the great philosopher Woody Allen for this basic advice:
"Eighty percent of success is showing up."
5. Study Dammit!
This should go without saying – the surest way to extend college is to receive D's and F's in courses. Unlike high school, all college courses have extensive rigor and significant work demands. Cruise control is not likely to cut it unless you are a distant cousin to Albert Einstein.
To be successful, you must not only find time to study, you must make a commitment to doing so. First and foremost, that means finding a quiet place where you can focus on the task at hand. And for most, that means getting out of their dorm room.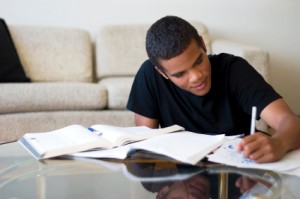 The second element involves good time management skills. Studies show that studying in shorter chunks of 20-50 minute time periods followed by a brief break of 10 minutes is far superior to multi-hour sessions. Furthermore, the most challenging work should be done as early in the day as you can get to it. The more the day progresses, the more you get tired and your concentration level drops.
That means you should rank your classes according to difficulty. For the two or three hardest classes, you should schedule some time every day to work on them, again focusing on working on the most difficult as early in the day as possible.
Lastly, use the self-quizzing method that is so espoused by college professors. That means frequently closing the book and your notes and trying to recite the key concepts aloud.
Perhaps you saw the NACE Job Outlook 2011 featuring the list of the top majors for the Class of 2011. But for students who struggle with mathematics and the hard sciences, the list of four-year degrees featuring accounting, finance, electrical and mechanical engineering and computer science was no doubt overwhelming.
But looking deeper, two critical elements of that report should give young people heart. First, NACE is characterizing the job market for 2011 graduates as "good," a full shelf above last year's "fair" rating.
Perhaps more importantly for students, when it comes to job growth opportunities moving forward, there are a number of fast-growing career fields that allow entry into the workforce with no more than a certificate or an associate's degree. Here are ten fields that are expected to grow significantly over the next five years.
1. Gaming Book Writers and Runners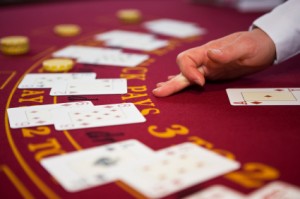 The growth of the regulated gambling industry is providing a whole new field of work where the only required education tends to be a high school diploma. That said, students who have taken basic business courses and received customer service training will have the best chance of securing jobs in the industry.
The industry still employs only a small number of individuals and work is confined to those regions where facilities have been or are about to be built. But growth expectations stand at 28% over the next five years with median pay at just a shade under $21,000 a year ($400+ week).

2. Gaming Surveillance Officers
As states struggle with revenues, there will continue to be cutbacks in public law enforcement personnel. Those cutbacks mean that firms with a need for onsite security will be hiring private security personnel.
The aforementioned gaming industry is one such business that will require onsite personnel. To enter this field students generally need only earn a basic certificate from a local community college.
Specific industry training is then conducted. With median pay topping $30,000 a year, this field offers a unique career option that would also include high tech video surveillance to check on any cheaters, either those gambling or even employees of the firm.
3. Pharmacy Technicians
As the health care profession continues to look towards greater efficiencies, one area where the work is likely to shift is within the delivery of prescription medications. Pharmacy technicians are expected to assume many of the clerical duties currently handled by licensed pharmacists.
Formal programs are available at local community colleges, vocational schools, hospitals, and through the military. Ranging from 6 months to 2 years and including classroom and laboratory work, these programs cover medical and pharmaceutical terminology, proper record keeping, and pharmacy law and ethics. Most of these training programs include internships, in which students gain hands-on experience in actual pharmacies.
Expectations have job growth at more than 30% through 2016 with median pay for 2006 at $26,510 ($12 – $13.00 per hour).
4. Dental Assistants
Offering median pay of nearly $600 weekly ($30,000+ a year), the dental assistant field is expected to grow by nearly 30% over the next five years. Once upon a time, students could enter the field directly after high school and receive on the job training.
Today however, students are expected to complete a one- or two-year certificate or a diploma program first. As with all programs, greater employment options are available for those completing the longer-term certificate option.
5. Dental Hygienists
If the dental field is of interest, students may want to consider the higher paying dental hygienist option. Also expected to grow by more than 30%, the dental hygienist field offers a chance for higher pay in return for greater care responsibilities.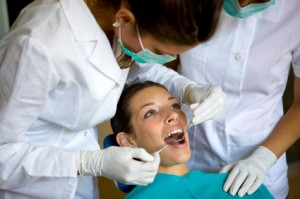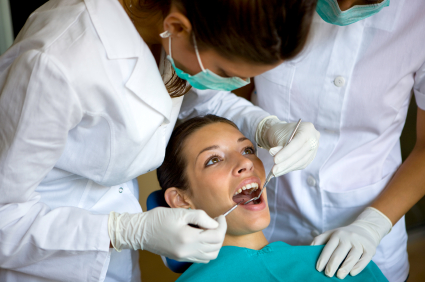 In most states, dental hygienists must earn a degree from dental hygiene school and secure state license to practice. Most dental hygiene programs offer an associate's degree, though some also offer a certificate option while others offer a bachelor's degree. In return for that schooling, hygienists can expect to earn significantly more per hour than those serving simply as dental assistants.
6. Skin Care Specialists
Given a projected job growth of nearly 35%, the skin care specialist field represents one of the fastest growing sectors available. Some high schools currently offer skin care programs as part of their vocational schools but many candidates go on to a post-secondary vocational school to receive their training.
Median pay for 2006 approached $30,000 annually ($600 weekly) making this a potentially strong paying option for those interested. Currently, estheticians are the skin care specialists that can expect to see the most job growth.
7. Manicurists and Pedicurists
One shelf below in terms of pay we find manicurists and pedicurists. However, an expected growth rate of nearly 28% makes this an up and coming career option.
Current median wages top $400 per week for a position that does require certification. Personal appearance workers generally need to graduate from a state-licensed cosmetology school and then pass a license exam.

8. Medical Assistants
Openings in the medical assistant field will grow by more than a third over the next five years. The field also offers a median pay of $26,000 yearly ($500.00+ weekly) and will generally come with a decent benefit package that includes sick time, health insurance options, and participation in a retirement plan.
To gain entry to the field, students can enter either a one-year certificate or two-year associate's degree program with the latter offering better options for both securing initial employment and greater pay. In addition to the initial training, medical assistants also receive on-the-job training specific to their responsibilities from their employer.

9. Veterinary Technologists and Technicians
In America, we love our pets and those animals are in need of care. As with the health care field, the veterinary field is in need of technicians to help support the work of the primary care giver, in this case the vet.
VTs can expect to earn $13.00 an hour in a field that will grow some 40% over the next five years. One method for entering the field is to complete a two-year associate's degree veterinary technician program from an accredited community college. If you love animals, this field can give solid employment options.

10. Personal and Home Care Aides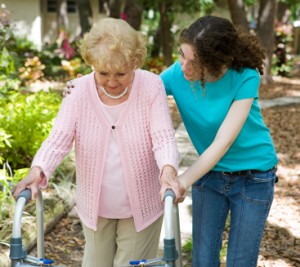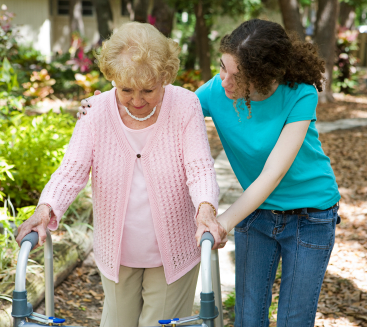 With more than 750,000 new openings expected over the next five years, the home care aide field will be one of the easiest to find initial employment. Most states require no formal training for these positions with median pay of $9.00 per hour.
A high school diploma is generally the only requirement to be hired but employees will immediately receive formal, on-the-job training. PCAs focus on performing housekeeping and routine services for those individuals who need support to remain in their homes. Most often, these individuals work with the elderly or those patients who are well enough to leave the hospital but not yet able to care completely for themselves.
11. Home Health Aides
As with home care aides, the personal and home care aide field will also produce more than 750,000 new jobs over the next five years. It is also a field where only a high school diploma is required but students looking to enter the field will receive extensive on the job training and work towards earning various certifications.
With median pay of about $10.00 per hour, home health aides generally provide some medical support as well as personal care for patients. The key when entering the field is to do your homework. Full time employment at certain companies will carry additional benefits for workers including health insurance while other contractors will insist only on at will, hourly employees.
12. Physical Therapy Assistants
With growth rates at 32+% and median pay topping $40,000 yearly ($800+ weekly), a career as a physical therapy assistant represents one of those win-win career options: excellent pay along with the chance to help people.
PTAs must complete an accredited 2-year program featuring an academic study component along with hands-on clinical experience. After completing the program, a PTA generally must pass a licensing test to be accredited by the American Physical Therapy Association.
Our thanks to Boston.com for providing the data as part of their "The year 2016: The 30 fastest-growing jobs."
The recent economic downturn has been tough for workers but those with an education and sought-after job skills have fared much better. Those without a degree were far more likely to be laid off during the recession or suffer through reduced pay and benefits.
But time and time again we have insisted that the emphasis on the traditional four-year bachelor degree is wrong, that students should consider all higher education options, especially the two-year and four-year programs at their local community colleges. These programs not only focus on skills as much as academics, the shorter duration two-year program gets graduates into the workforce much sooner while both two- and four-year options allow graduates to earn a degree at a much lower cost.
Those who doubt the viability of this option should take note of a recent analysis of employment data in the state of Florida by the Miami Herald. A review of that data by the newspaper revealed that community college graduates, on average, earn a higher starting salary than those who graduate from four-year institutions.

Surprising Results?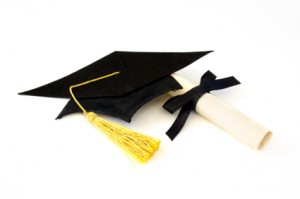 This assertion has raised questioning eyebrows everywhere, but the paper's analysis of 2009 Florida employment data determined that those who earned either an associate's degree in science or a bachelor's degree from a community college earned $47,708 in their first year of employment. In contrast, those who earned a bachelor's degree from a private four-year college made an average of $44,558 and those with a bachelor's from a public four-year institution $36,552.
The Herald surmises that these wage differentials are likely due to a greater focus on practical skills and technical training directly related to the world of work. While community colleges feature such a focus, the belief is that liberal arts colleges tend o tfocus more on pure academic knowledge. In making its determination, the Herald noted the massive difference between those who earned a two-year associate's degree in the sciences ($47,708) versus those with a two-year in the arts ($31,836).
Of course, students must be careful, this data reveals a correlation, not necessarily a cause and effect. One reason that community college students might earn more at the outset is that these students are often non-traditional. They are not necessarily attending college directly after high school and are more likely to have already been in the workforce. Ultimately, these individuals often have a stronger resume when they do eventually complete their two- or four-year degrees and are likely worth more to businesses.
It is also important, however, for students to understand the complete picture. Published studies clearly indicate that over a worker's lifetime, four-year graduates earn more in total wages. Furthermore, four-year graduates have a higher earning ceiling over time, especially those students who complete a four-year program then move on to earn a graduate degree.
The Herald reported similar findings for the Florida data. But the data clearly indicates that treating an associate's degree as a substandard or meaningless level of education is inaccurate.

Great Bang for the Buck
Clearly, job-specific training courses for occupations in the legal field, early childhood education, or any one of a number of healthcare specialties can provide students the opportunity for a good job with solid pay and benefit packages.
Accumulating smaller levels of debt also mean that students can also be in a better position to pursue further academic options over time. The key is that neither an associate's nor a bachelor's degree has to be thought of as a terminal option. One can always go back and earn the additional credentials that can lead to additional promotions along with subsequent salary increases.
The Herald further reinforces the need for an education and additional skills. Individuals holding just a high school diploma averaged less than $21,000 per year in earnings.
And it also reinforces the notion that when it comes to certificate options, students can expect higher earnings by focusing on programs where training is longer than six months ($37,356 versus $39,108).
The summary data of Florida average starting salaries for recent graduates:
Community college associate in science – $47,708
Community college postsecondary credit certificate – $39,108
Community college associate in arts – $31,836
Community college bachelor's degree – $47,080
State university bachelor's degree – $36,552
Private university bachelor's degree – $44,558
In a tough economy you cannot afford to make any mistakes with your application packet.
Over the past three years, good-paying jobs have become exceedingly tough to come by, even for those with a college diploma. Unfortunately, many grads are making the application process more difficult for themselves.
The current recession has rendered some traditional job search practices obsolete. Those who fail to take notice of those changes are doomed to a fruitless search.
1. Create a Unique Cover Letter for Each Application
The concept of creating one cover letter then cutting and pasting salutations is a definite no-no today. Because computers make it easy to fire off countless professional-looking documents with a simple change of the header, companies are now looking beyond the appearance.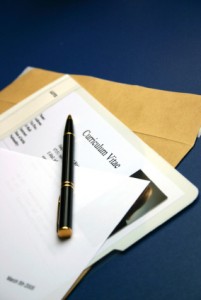 It remains true that a professional cover letter remains critical, a simple spelling or grammatical mistake can get your whole application packet tossed into the recycling pile. Employing your spell check and grammar features can help, but you still may want to have someone with proof-reading skills double check that element for you.
However, even more importantly, the content of the letter matters today. Many companies now use automated tracking devices to initially examine application packets submitted online. Those devices first hone in on the key words and phrases from the job description of the opening.
Those scanners can be programmed to search for the name of the company in the body of the letter as well as some of the company's specific attributes. Your letter must directly address and mention these key elements.
Furthermore, your letter must indicate why you are the right person for the opening. Otherwise your entire application packet could be tossed before your resume is reviewed.
2. Create a Unique, Easy to Review Resume
As with your cover letter, the content of your resume must also match up with the scanning devices. Again, creating one generic document will not cut it – your resume must match up with the company and its respective job opening.
While you may think highlighting academic awards from high school or college will get you noticed, they are secondary to a resume featuring relevant content. Having those respective key words and phrases in your goal statement and when relevant, in your work or academic experiences, are critical in getting your resume past any businesses employing scanners in the search process.
However, to ensure that your document passes muster with those employing the old-fashioned personal touch, it is helpful to have a concise, skimmable resume. Make it professional (free of typos and grammatical mistakes), but also make it brief, relevant and too the point.

3. Provide References
Once upon a time, it was copacetic to end your document with the generic phrase: references available on request. No more. Today's job market demands that you provide all the necessary information the recruiter or human resource professional needs to evaluate you appropriately.
Most employers will do some homework before inviting people in for an interview and that homework may well include checking references first. If you have not provided that information and other worthy candidates have, the recruiter will no doubt start with those who have provided the info. If they are happy with what they find out, they simply will not take the time to contact you.
Lastly, for new grads, such a 'references available on request line' may be seen as an attempt to hide the fact that you may not have any quality ones to list.

4. Take and Make the Offered Interview Time
It is important to understand that an interview request is a clear indication that you have survived the initial review process. That means this company has interest in you.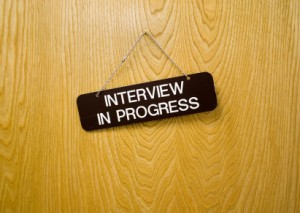 Unless you have another job interview scheduled at the time offered, make every effort to work the offered time into your schedule. If you are fortunate, you may get offered a couple of options.
Some grads think such flexibility sends a message that they have little going on in their lives, especially on the career front. But in reality making yourself available sends the message you are truly interested in this particular opening.
And whatever you do, don't be late!

5. Review the Company Web Site
It is imperative that you take the time to review the company web site. First, a brief scan can be critical to providing you those key words and phrases that will make your cover letter and resume stand out.
Even more important, if you get an interview opportunity you will be asked questions about the company. Those questions are designed to let hiring managers know if you have done some homework on both the company and the prospective opening.
Once again, the key is to create a good impression. Knowing about the company and understanding their needs once again sends the message you are truly interested in working for them.
The ability to learn from one's mistakes is an art form. In fact, learning what not to do may just well be the single most critical step for success in life.
So it goes without saying that one of most valuable presentations for young workers would be one that focuses on the things one should never do. And if such recommendations could be presented with some very edgy humor, you could wind up with an award-winning bit that earns you countless speaking engagements.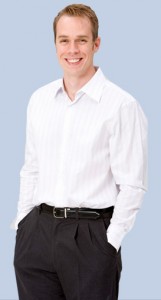 Such is the unique emphasis of corporate keynote speaker and stand-up comedian Jeff Havens. Jeff is a Phi Beta Kappa graduate of Vanderbilt University – and former English teacher who honed his presenting and comedy skills the tough way, trying to get today's digitally-oriented 9th and 10th graders reading Shakespeare and Homer.
While education may not have been his calling, his desire to teach has never waned. Hence he now engages corporate audiences, folks like General Electric, McDonald's, Ford Motor Company, USBank, and Frito-Lay with his mantra, Uncrapify Your Life!, a bit where he encourages workers to "criticize others and outsource blame." By first "highlighting and poking fun of the practices we're all guilty of," Uncrapify Your Life! provides a major "twist on the traditional motivational model."
In addition, Jeff also offers another established keynote that is relevant to those new to or just about to enter the workforce. In his second bit, he offers some very powerful lessons on How to Get Fired!, deep meaningful lessons that will ensure your ability to get canned in even an up economy.
We caught up with Jeff over the weekend. The first time he was on his way from Madison to Omaha, the next time on his way back to Madison and just before heading off to St. Cloud. For the popular speaker that is just the tip of the iceberg for a month of February that will see him addressing audiences in Boston; Schenectady, New York; Savannah, Georgia; Kansas City, Missouri; and multiple cities in Illinois and Indiana.

It appears that public speaking and a humorous approach to serious topics runs in the family. My understanding is that your Dad Rex is also a comedian/motivational speaker?
Yep. He started out as a corporate lawyer – not a fact he advertises, since most people don't think lawyers are the most hilarious group of people – but he got into comedy late, at 37, and seven years later quit law and went full-time at the comedy world. And he's done it, he's made a living – a pretty decent one, to be honest – as a completely invisible comedian. Corporate shows, cruise ships, etc.
There are a ton of us, invisible entertainers – comedians, magicians, jugglers, hypnotists, probably a few mimes in there – paying our bills when nobody knows who we are. Check him out – Rex Havens – if you've ever been married, thought about being married, or heard about somebody getting married, then you'll love what he does with relationships.
Like when it comes to weddings, a woman's clothes are folded, sealed, wrapped in plastic, saved and preserved as an altar and shrine for life. The man's clothes are rented…and need to be back at the shop by Monday…because another guy needs 'em next weekend.
Anyway, when I decided to try my own hand at comedy – which has morphed into the content-oriented comedic presentations that I now do regularly for corporations and college students alike – anyway, when I decided to try it, I didn't get into it because of him. But once I decided that I might want to pursue comedy as a career, he was a phenomenal role model. He taught me that this is a business, that you don't just go to a club and shout into a microphone for your own entertainment. It's a job, you have to be professional, you have to prepare and work and work and work. And I think that's really helped me move up much faster than I would have otherwise.

Yet you chose at first to teach? High school English no less?
Ah, yes. High school English. Kids today just LOVE reading, by the way, which is why I'm no longer teaching. I taught 9th and 10th grade English – Romeo and Juliet, The Odyssey, all those ancient stories that so resonate with today's cyber youth.
But to be honest, teaching is incredible. The good days are unbeatable – you really know that you're making an honest difference, changing the world in some positive way – but the bad days are horrible. High highs, low lows.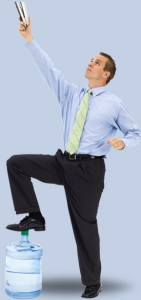 I liked teaching, but I didn't like where I was. There was no parental support – for example, at my first parent-teacher conference of my 2nd year of teaching, 6 of my 120 students' parents showed up. And ultimately, I was young, and not a terribly good teacher probably, and I couldn't get my students to meet me halfway. A lot of them thought I was really fun – I brought my drums in one day for example to teach about the difference between rhyming and free verse poetry, and I dyed my hair pink as a reward for one of the girls in my class who had collected a certain amount of extra credit. But they just wouldn't read. And I didn't want to be pushing grammar worksheets for the rest of my life.
I will say this, though – there is absolutely no better preparation for public speaking of any kind than being a teacher. Every day, you are presenting to five or six audiences, some of whom are actively disinterested in or contemptuous of what you're trying to say. After that, no comedy audience can touch you. I've had my share of less-than-stellar performances in my six years as a comedian, corporate speaker, and lecturer, but I've only had one that I'd consider truly awful.
Teaching gave me an enormous amount of confidence in my ability to handle stress in a public setting, and I think it's paid itself off very nicely.
OK, let's get to some brass tacks here – were you a little tongue-in-cheek in your book, that you have been fired from more jobs than our readers will likely ever have? And the longest job you ever held lasted exactly 43 days?
Honestly? Yes. I've never been fired. Although I have failed to get hired before, which you could consider to be a sort of premature firing. I'm guessing they knew that I'd eventually get fired, so they saved themselves the trouble of hiring me, being disappointed, and having to let me go.
Oh, wait. Yes, I have been fired once. For about 18 months I made a portion of my living on the streets of Nashville playing drums dressed up like a giant chicken. I bought a chicken suit on eBay for $100 – my first eBay purchase, by the way, and the best. You make a lot more money playing drums on the street dressed up like a giant chicken than you do dressed like a normal person. Anyway, one of the bars on 2nd Avenue in downtown Nashville started paying me to stand in front of their bar and attract business, which I did all through winter and spring until it got too hot in the summer – three or four hours of drumming on a street in a latex-lined chicken suit is hot enough in December, much less July. Anyway, when I came back the next fall, they didn't feel like paying me anymore. Was I fired? Maybe not technically, but it felt like it. And the chicken drumming was just never the same.
And are you still really living in the family basement "feasting on box macaroni" at any moment you so please?
I love box macaroni. But no, I have my own house, with my own yard, and a lawn tractor because I'm 95 years old, and occasionally my wife and I stand in Home Depot and shop for houseplants. But every so often I will go into my own basement and eat box macaroni. Does that count?
The year 2010 will bring with it your first appearance on Comedy Central? Can you give readers a glimpse into the stand up routine you will be delivering?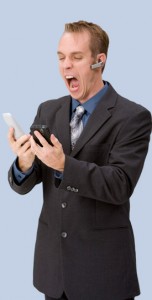 Sure. I still have a regular stand-up routine – I don't do it as often anymore, mostly because I've been keeping so busy with Uncrapify Your Life! and How to Get Fired! – but my comedy routine is generally conceptual.
I deal mostly in ideas. Health care, education, how math can help you get into Heaven, language. I like playing with words, looking at the various absurdities of some of our everyday phrases and idioms.
Oh, and I've definitely got the best way to entertain yourself at the post office that I've ever heard of.
When listening to and reading about your award-winning, Uncrapify Your Life! keynote address, I couldn't help but think of our good friends in Washington. Particularly when it comes to the notion of criticizing others and outsourcing blame!
I think the reason Uncrapify has been as successful as it has been is because people appreciate the fact that I'm calling all of us out. We're all guilty of masking our criticism of others in seemingly innocuous phrases like "No offense" and "Don't take this the wrong way," and everyone is guilty of finding a scapegoat from time to time.
When it comes to my corporate audiences, I like to point out the things we're all guilty of, have some fun with it, allow people to laugh at themselves, and then bring it back to something meaningful they can do to hopefully improve some tensions that have built up in their working environments.
But if we're talking straight politics here, I'm extremely disappointed in our leaders' collective inability to get anything significant done. I'm aware that Republicans and Democrats often work together on small issues, local affairs and things like that. But if it's going to take 60 Senate votes for any major legislation to get passed, then absolutely nothing is going to happen. Everyone will blame everyone else, and things will only get worse. And I think it's safe to say that most Americans would agree that that is not leadership.
While I can see the reverse psychology working for the members of the corporate world and with some work experience, I had wondered how it might come across to college students, that we might still be a little too narcissistic to really get it. But apparently I am wrong?
It's been really interesting seeing how How to Get Fired! has evolved. Because to be perfectly honest, from a comedic standpoint college students are not the ideal audience for this presentation. As you point out, they have very limited experience in the working world, so there's an extent to which they can't fully appreciate the reality of some of the things I'm 'encouraging' them to do. I've had plenty of older audience members watch How to Get Fired!, and they absolutely love it – they've seen the behaviors I'm describing, they know people who have been fired for doing the things I'm talking about, and it's a very rich experience for them.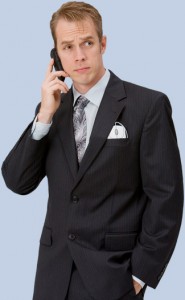 With college students, it's all a little abstract. But that said, they're still laughing. Good comedy will win out. But what's really interesting is that when I get to the end, when I drop the satire and start talking more seriously about the things they need to prepare for as they move from college into the working world, they really perk up. Right at the point where I would expect them to start tuning me out and playing with their phones, they sit forward, they listen, they're engaged in a way that has really pleasantly surprised me. They want to be ready for the rest of their lives, and I think they can sense that I'm there to help, that I want them to be as successful as possible.
They might not understand all these ways to get fired on the deepest possible level, but I have to be comfortable with the fact that they will soon. It's just like teaching, really – you don't have students thank you for changing their lives until they've left you behind for a few years and had a chance to process what you did for them.
I think How to Get Fired! will function a little like that with some of my audience members. Again, everyone enjoys it in the moment – it's been really successful. But I think there will a come a point for a lot of my college audiences a few months after they graduate when they say, "Oh, NOW I get it."
In How to Get Fired!, you offer the Four Pillars of Poverty? Can you briefly introduce our readers to these Four Pillars? And is anyone of these a surer road to dismissal over all others?
Sure. The Four Pillars of Poverty, arranged more or less in order, are: Fake Your Resume, Establish Your Incompetence, Destroy Your Work Ethic, and Alienate Your Coworkers. Collectively, those four will guarantee that you never hold a stable job anywhere.
But if you want to shortcut your way to the unemployment line, I recommend focusing on destroying your work ethic. Which should be the easiest thing in the world, by the way, since college pretty much takes care of that for you.
In college you wake up when you want, go to class when you want if you want, choose the classes you take and drop the boring ones (or the ones that you're in danger of failing), study when you want if you want, get drunk on Tuesday night whenever the mood strikes. Treat your job like college, and you'll have no trouble getting fired.
And while destroying your work ethic is the best single fix, one of the more entertaining is the last one, alienating your coworkers. Why? Because it's the only one of the Four Pillars of Poverty that can lead to you being burned in effigy, an honor usually reserved for traitors and deposed leaders. And there's nothing quite as special as seeing a stuffed scarecrow with a picture of your face being attacked by an angry mob as you're being escorted from your office by security.
While your focus is on humor and what not to do, my understanding it that when you are presenting you do bring the message full circle, offering some serious advice. Can you share with our soon-to-be graduates a couple of key pointers regarding the transition to the work world, particularly in these challenging economic times?

Absolutely – and yes, How to Get Fired! ends with a more serious discussion on various ways that students can succeed not only in getting a job but also in keeping one. I guess the two points I'd emphasize are these: you can't treat your job the way that college allows you to treat your classes. The biggest single complaint that employers have about recent college graduates is that many do not seem to be willing to put in the time necessary to move themselves into those upper-level positions that just about every college graduate thinks they're automatically entitled to. In college, you can put down a book if it's boring, you can skip a test if you feel like sleeping. You can't do that at your job.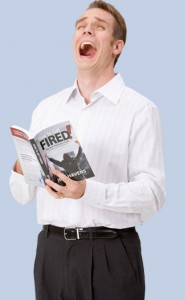 And the second thing to know: get ready to work. We've become a very pampered and self-absorbed country, and most of us expect things to always be fun or we don't want to do them. But you have to understand that unless you're related to the person who hires you, you're not going to start at the top. Because no matter how much merit you think you have – or actually have – you can't prove that without some experience behind you. It's a climb, it's going to take time, especially if you go into business for yourself. It's no different than learning an instrument or a sport.
There's a lot more in the lecture, and there's even more in the book, How to Get Fired!: The New Employee's Guide to Perpetual Unemployment. Advance copies of the book are available now on my website. Also, any school that hires me for the How to Get Fired! lecture gets 50 copies of the book along with it.
The book will also be in bookstores everywhere on April 1. Just in time for graduation. Not to be too self-promoting, but I think it's a really funny book, and I swear you'll get something out of it that you can use to help prepare for this weird working thing they make all of us do.
When it comes to higher education, there are two critical decisions to be made.
First, but not necessarily foremost, there is the choice of a specific school. A couple of weeks ago we took a look at the warning signs that you may have chosen the wrong school.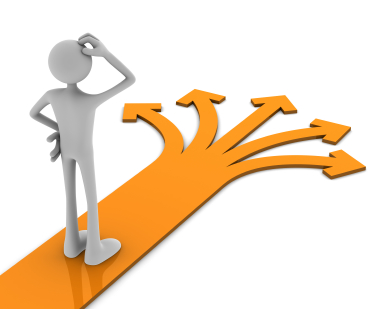 Just as important as to the decision of where to attend college there is the choice of major. In fact, in a good many cases, the choice as to area of study ripples into the selection of a school leading some to actually choose their school based a desired major.
Yetstories abound of students changing their majors twice, three times and more. These are not tales – data indicates that approximately 70% of college students will change their college major at least once.
Perhaps you are someone who has begun considering such a change.
But you have heard that each time you change your major you may well move from a 4- to a 4.5- or even 5-year plan. That also is a statement based in fact. But your choice of major is something you really need to get right.
Here are five warning signs that you may have made the wrong choice initially.
Boring Classes
There is a saying:
A job is the place where I have to go to work to earn money. A career, however, offers the chance to follow my chosen pursuits and even get paid to do so.
When the day comes, on Monday mornings you will want to be feeling positive about the work-week ahead. While in school, the same situation applies: you should be looking forward to the classes that relate to your major field of study.
If instead you are finding your core major courses a pain, that they are flat out boring or uninteresting, then you have made a poor choice. If you are finding that you have little interest in the courses you are taking, there is little chance you will be excited about working in a profession related to that major.
Poor Grades
Most college students struggle with certain courses. After all, some classes are more difficult than others.
But most students earn their highest grades in the courses related to their choice of major.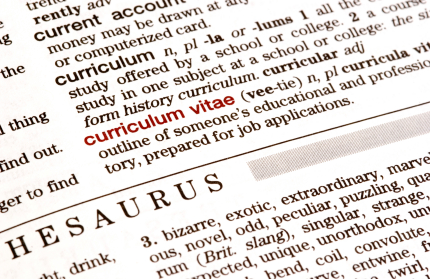 One sign you have made the wrong choice of major is that you are struggling to handle the demands of the core courses that set the foundation for your field of study. The basic question is simple: Are your grades for the core courses in your major lower than your grades in your other required classes?
If so, then you have made the wrong choice. A final transcript with poor grades in your major field of study is a red flag for employers – they will assume you are not likely to be able to bring the necessary skills to the job.

Not at All What You Thought
Now that you are in school and working on your field of study, you have a full sense as to what your major encompasses. Has that clarity reinforced or strengthened your original decision?
If you are having second thoughts, it could be that you chose your major for the wrong reasons. You may have been enticed by a hot career field or the earning potential of another option. Worse yet, you might have matched the popular choice of high school peers.
Now that you are actually involved in the coursework, is your major and area of study all you thought it would be? Is this a field that you can see yourself working in 40-hours a week, 52-weeks a year.
If not, you may have chosen the wrong major.

New Interests
Did you take an elective that brought you enormous excitement, a course where the work actually seemed enjoyable. A course where class time zipped by on a daily basis? A course that you truly hated to see come to an end?
Ultimately, the key question to ask is whether you were most content when studying the coursework in your major or did you find another area of study more appealing?
It is important that students differentiate between the course of study and the professor. It is the subject matter that we are talking about here, not how the material is presented or the ability of the professor to turn otherwise stale material into something palatable.
The bottom line is your major should be something you are excited about studying.
Changing Majors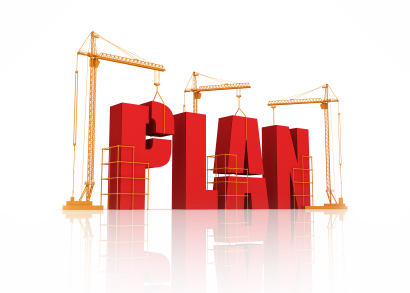 If your sentiment matches any of the four mentioned above you would do well to review your choice. But before making the decision to change your major, be sure to think things through.
First, take advantage of the services available to you on campus. Set up some time to discuss the idea further with the appropriate on-campus staff.
Begin by finding some time to connect with academic department personnel related to your initial choice as to a course of study. Then, take the time to meet with academic department personnel representing your potential new area of study.
Second, after those two discussions, take the time to seek out a counselor in the career center. Talking with a person that is independent of the two areas of study and processing your concerns with that professional can be a real help.
Most importantly, if you are not happy with your choice of major but have not yet been drawn to another field, these counselors can help provide some career assessment options. Perhaps through them you can begin pursuing some new and more interesting courses.
They can also help you walk through the ramifications of making a change. That may include any added expenses as well as whether or not the change will require the postponement of your original graduation date.
By all accounts, the job placement data for the Class of 2009 was exceedingly dismal. While everyone is hopeful of a better future and most signs point to an economy on the rebound, career experts insist that the Class of 2010 could well see similar job placement challenges.
The reason is quite simple – it seems that the poor 2009 job placement rates came in great part because a large number of 2008 graduates had been unable to secure a job in their field. Now, the Class of 2010 faces a double whammy, the cascading effect of two consecutive poor placement years.
Therefore, even as the economy turns the corner, next year's grads will be competing with a number of currently unemployed folks for the few additional jobs that become available.
Becoming a Recession Proof Graduate
Given this sobering scenario, today we turn to Charlie Hoehn, the author of the interesting SlideShare ebook, "Recession Proof Graduate." A 2008 graduate of Colorado State University, Charlie holds degrees in marketing and media studies.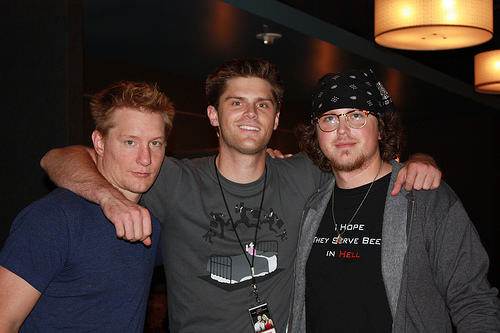 Currently touring the country with Tucker Max during the screening of his new movie: I Hope They Serve Beer in Hell, Charlie continues to work with Ramit Sethi, a partnership that led to Sethi's recent book becoming a NY Times and Wall Street Journal best-seller, and with Tim Ferriss, author of the NY Times best-seller, The Four-Hour Workweek.
Charlie provides some pretty radical advice in Recession Proof Graduate. After reading his recommendations, we wanted to give Charlie some time to discuss his job search process, particularly his decision to throw out the traditional search model after seeing conventional techniques produce dismal results for him.
In your book, you talk about your initial job search upon graduating and the difficulties you had. At some point you came to the realization that the recession was not the issue, it was your use of conventional job-hunting methods and your expectations related to that search. Which realization came first, the need to change your expectations or your need to try a new search technique?
The need to change my expectations definitely came first. After I got turned away from a company I'd interned with for three months (and they LOVED me, by the way), I kinda knew the odds of me finding a well-paying, fun job were pretty slim. I changed my job hunting tactics later on out of sheer desperation, after trying the traditional methods for a few months and seeing godawful results.
You certainly turn one standard goal of the job search process on its head. Can you explain why the goal for graduates should not be focused so much on making loads of money?
I'm all for making a lot of money, but I knew that I didn't necessarily deserve a big paycheck right away. I had to earn that right. So I think the goal for graduates should not be to immediately find a high paying gig, but rather to figure out how to maximize their potential future earnings. This can be done by learning in-demand skills, doing free work for specific people, etc. This way, you're setting yourself up for making more money in the long run, while also making yourself more valuable as an employee and building your network.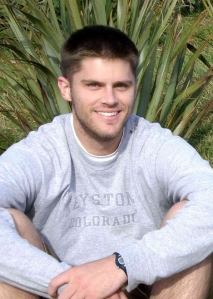 Another reason I don't think grads should be too focused on money is because it will REALLY force you to figure out what your priorities are. I have a few friends who jumped into industries they don't like because they were tempted by the promise of $60-80K in the first year on the job. Even I played with the idea of being a landman for an oil and gas company because I would have made $70K straightaway. But I also would have quickly grown to hate my life. And after a certain point, I would have been so emotionally and financially dependent on that big paycheck that there'd be no turning back. It's far better, I think, to do free work for a few months. You'll figure out what you truly want to do.
And really, should a student consider throwing away their resume?
Maybe not literally, but I do think resumes suck. Just from an aesthetic standpoint, I think resumes are awful. They all look the same — plain and boring — and when you consider that you're in a pile with dozens (and sometimes hundreds) of other resumes, you have to realize that it's nearly impossible to stand out. The average graduate will not have any remarkable credentials under his belt, so how is he going to beat out all these other faceless resumes? He won't. So I say throw away your resume. A one-page document shouldn't represent your past, present, and future. A blog or a portfolio are superior alternatives, and they can vividly illustrate a person's thought process and skills.
The idea of working for free to obtain critical experience and skills isn't really new is it? Is this not just the concept of an internship? And, didn't you get the skills you needed in college?
Free work is very different from an internship, as Seth Godin pointed out. Free work allows you to work on your own terms: you get to work with the people you want to, on the projects you want to work on, in the industry you want to work in. The relationships with the people you work for will develop organically, and they won't look at you as just an intern — they'll actually want to help you learn and grow.
Did I get the skills I needed while I was in college? Yes and no. Yes, because all of the skills I'm currently hired and paid for were things I taught myself while I was in college. No, because college didn't really teach me any new skills that employers would want to hire me for. College gave me a degree, a GPA, and four years of fun memories. None of those hold much weight in a recession.
In your ebook you explain that many folks insist that you have this new job search process all wrong – one honest fear of some of the folks I have talked to is that once you work for free that will become the ongoing expectation – how do you respond to folks who raise this concern?
I briefly addressed this at the end of the e-book. It's all about managing expectations. If you don't lay down a deadline for when the free work transitions to paid work (or introductions to other people, new opportunities, etc.), then you're setting yourself up to be taken advantage of. Most people who take you under their wing to do free work will be more than willing to reciprocate and help you out if you do a really great job, but you need to make that clear upfront. I've done free work for a bunch of people over the last year and a half. I only felt like I got burned once, and that was when I did work for a struggling entrepreneur who was working on his first startup (which is why I recommend that graduates work for successful entrepreneurs).
I also try to work with people who are dependent on maintaining a strong, healthy personal brand online. I've built up enough credibility and have enough followers that it's a bigger liability for them if they take advantage of me. This is not to say I would ever hold this over their head, or threaten them with it if things started to go poorly. Rather, it's just to point out that it's in their best interest to take care of me (which they do).

One key element is the suggestion to seek to do this free work virtually – why is this a point of emphasis in the process?
Doing work virtually really frees you up to work with anyone you want — you're not limited to whatever local opportunities are available. You can work with people in other states, or other countries. Virtual free work is probably the best dynamic for graduates, because you can take on a bunch of projects all at once and choose which ones you want to continue pursuing. There's very little risk involved for the employer (no money spent, no time wasted training), and there's very little risk for the graduate. What's the employer going to do if you screw up? "Fire" you? Probably not — you're not eating up their payroll and you're not using much of their time either. Even if you do end up parting ways, it's not the end of the world.
You not only talk about the importance of a person's online presence, you honestly inform folks that your initial online presence did not portray you in a very flattering light. Can you explain to readers what your initial presence looked like and the process you used to bury the negative elements to the Google hinterlands?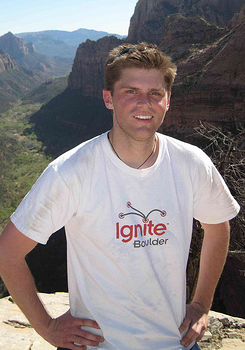 What shows up in Google when you search for someone's name is a little different from having an online presence. A few years ago, I had a Facebook and LinkedIn account — technically, that's an online presence. But when you searched for 'Charlie Hoehn,' a CollegeHumor video of my friend riding his bike drunkenly down a flight of stairs (and crashing) was one of my top 5 results. Another one of my top results was an online article from CSU's newspaper where I was quoted talking about abortion. My old Google results didn't really give any employer much to work with in terms of figuring out what I'm like or whether I'd be worth hiring.
I had to start a blog for the virtual internship I did with Seth Godin (I never planned on having one). Eventually, people started to link to me and actually write about me, for whatever reason. And all of those posts started to accumulate and bury my negative Google results. It wasn't actually an intentional process to put me in a positive light online — it just sort of happened on its own.
How long did this process actually take?
I'm not entirely sure, but I want to say it was between 2-4 months before I had control of the top 5 search results for my name. It took a few more months to really get a stranglehold on the top 10 results. I have a fairly rare last name, so I'm sure it will take a lot longer for some people.
Your advice about starting a blog to help define your online brand comes with a couple of cautions – talk a little bit about those cautions.
A lot of people, especially graduates, make a huge mistake when they start blogging: they're honest to a fault. They treat their blog as a personal diary, where they can talk about their alcoholism, or their inability to talk to women, or whatever other shortcomings they have. If you want to do that, go find an anonymous forum or something. Don't do it on your personal blog if you're legitimately trying to use it as a tool to get hired. You want to paint an honest yet flattering picture of yourself, so be professional.

Quality of content is also HUGELY important. If you write up something half-assed and you know it's not very good, don't post it. I think it's more of a liability to have a bad blog than it is to have no blog at all. You can talk your way out of mediocre search results, but if the writing on your blog sucks, you can't really dig yourself out of that hole.
Two really key elements of your philosophy are to choose the right person to work for and to choose projects you really care about. Can you talk a little bit about the characteristics you focus in on when deciding which person or industry to target?
I have several questions I ask myself when deciding whether I want to work with a person or not:
• Does this opportunity excite me?
• Is it going to be fun, challenging, and intellectually stimulating? i.e. Will it help me grow as a person?
• Will more opportunities open up to me when this is over?
• Can I learn a new skill set if I work with them?
• How flexible will my schedule be if I take this? This is important, because if it's a huge time-kill, I won't take it.
• Is this person a successful entrepreneur? If no, proceed with caution. Entrepreneurs who have never succeeded are a big risk, and are usually too poor to ever pay much. They're fun to work with, but it's usually not worth the time.
• How well does it/will it pay?
There aren't many criteria for deciding which industry to target. Basically, I just go after the ones that look the most fun.
When contacting potential targets, you rightfully note the need to do some intense homework on the target. You then note that that the student should suggest specific examples of free work he/she could do that will have a measurable impact on the targeted business. My fear is that this would come off sounding a bit presumptuous to the recipient?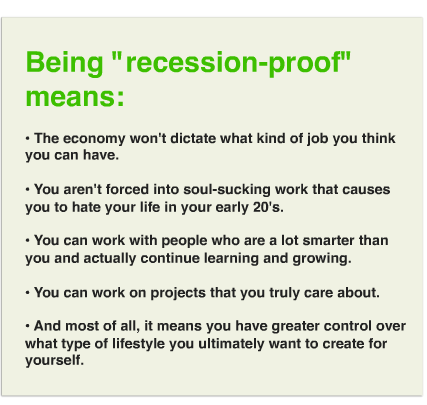 It's hard to approach an employer with some vague description of what you can do for them or, even worse, saying you'll help out however you can. It's too broad and vague, so it's hard for them to visualize how you'd be an asset. But if you lay out in specific terms how you think you can help them, and give them a few suggestions, it helps them fill in the gaps. You won't force them to rack their brain on how they can use you. Instead, you're helping them visualize how you'll fit into the picture. Trust me, they'll be very impressed that you brought a list of ways in which you could help.
Can you give our readers a sense of a how you used this strategy to land some critical first opportunities?
Everyone I've approached for work in the last year has hired me because I laid out how I could help them specifically. Ramit Sethi was the first person I used this strategy on, and he eventually introduced me to Tim Ferriss. I gave Tucker specific examples of how I could help him, as well. Giving suggestions shows your initiative, and your willingness to emotionally commit to a job before you even get it. Try it, you'd be surprised at how effective it is.
Photos courtesy of Charlie Hoehn.
We see where a New York woman has taken the extraordinary step of suing the college where she earned her bachelor's degree. Trina Thompson, 27, recently filed a lawsuit against Monroe College seeking to recover the $70,000 she spent on tuition.
Thompson was awarded a degree last April in information technology. She is suing the school based on her failure to attain employment in her field of study, insisting that the college's Office of Career Advancement did not provide her with the leads and career advice the school had promised.
According to her mother, Thompson is "very angry at her current situation." Indeed, being without work and with student loans now coming due, Thompson finds herself in a real predicament.
Expected Response
Not too surprisingly, Monroe College took strong exception to being sued on such grounds. College spokesman Gary Axelbank used very strong language in responding to the claim, stating that suit was "completely without merit" and did not deserve further consideration.
We suspect that the response of many other school spokespeople would be similar if their school were to be served with such a legal claim. We also have to say that Axelbank is essentially right on legal grounds.
Certainly a college cannot be held liable simply because one of its graduates cannot find employment. Even if the student successfully completed her academic program and was awarded a diploma, a degree is not a job guarantee, certainly not in this job market.
But while Monroe's response might be expected, it is interesting to note that there are colleges who take this matter to heart. In fact, one small college in Maine, Thomas College, has what it calls its "Thomas Promise."
Yes, this school stands behind the education it provides and insists that it will help graduates find a job in their profession. And the school backs it up with real dollars.
The Promise
Thomas College is in Waterville, Maine, sharing the town with one of the nation's top small liberal arts schools, Colby College. For ten years now Thomas has made a special promise to its graduates: a guaranteed job after graduation.
And we are not talking about summer fill in, part-time work. We mean a real job in the student's chosen field of study.


If a student is unable to find a job by graduation, he or she continues to meet with a college career advisor to find a permanent job. If the student does not find such a job within six months of graduation, then Thomas College will pay the first year of the student's subsidized federal loans or until they find employment, whichever comes first.
Perhaps even more amazingly, if a graduate finds employment but does not like their chosen profession, he or she may return to Thomas to study tuition-free. The offer includes the costs of up to two additional undergraduate years to take more courses or half of the graduate courses required to complete a Master's degree program.
The school does set forth two criteria that students must meet to be eligible. You do have to earn at least a 2.75 grade point average and you must, during your undergraduate years at school, do an internship.
Both requirements make sense. You cannot simply skate by, you need to show decent academic progress. And doing an internship just might be one of the most valuable aspects of any college program as it gives students first hand experience working in their chosen field.
Colleges Should Deliver the Goods
The promise represents an amazing commitment but clearly the school works hard on behalf of graduates. Thomas has a placement rate of better than 90% for the ten years of the program. In 2008, in a normal job market year, the school's placement rate was 96 percent.
Of course, Maine is a bit unusual as only one in three Mainers has a college degree. So, graduates certainly have enormous advantages when it comes to applying for work.
Though the school is the only one we know of making such promise, the steps taken by Thomas are definitely more in line with what one would expect if colleges were to operate within the business sector. Standing behind a product is something we have come to expect especially if that product represents a significant purchase dollar-wise.
Monroe might be okay with its response in a legal sense. And it may be a bit unfair to pass any judgment on the suit; certainly it must be a collaborative effort between the student and the school when it comes to the job search process and we cannot fairly comment on the efforts made by the plaintiff.
But given the cost of a college education, the overall matter deserves serious thought. In fact, we think that it is time that every school stands behind the product it delivers.
The latest Internet spin-off site, The Awl, has noted that 2009 is well on its way to being a record year for a few mythical figures: the Rain Gods and the Grim Reaper.
Here in the northeast we cannot quibble. It has been a phenomenal year for the Rain Gods.
And nationally the death toll seems to be matching serve. Without a doubt, after the recent passings of Michael Jackson, Walter Cronkite and Frank McCourt, it would seem that 2009 is shaping up to be an phenomenal year for the Grim Reaper as well.
Pulitzer Prize Winning Author and Teacher

While the deaths of Jackson and Cronkite have dominated the news cycles, the passing of McCourt surely ranks as another noteworthy loss. The author of Angela's Ashes earned literary stardom late in life, receiving the Pulitzer Prize for his heartfelt memoir of his Irish-Catholic upbringing.
The author was also a teacher who plied his trade in New York. McCourt later revealed some great tales regarding that time in his life in yet another strong work, Teacher Man.
One of the most referred to stories in the book features the true brilliance that embodies McCourt and the best of the teaching profession: the ability to make a relevant lesson plan. In this instance, McCourt returns to his students some of the excuse notices that he has received, the very notes they forged in an effort to pull the wool over the old man's eyes.
Understanding that following up on such notes would require near 24-hour-a-day vigilance, he instead collects the notes before one day he has an epiphany. Though forged, the notes represented a piece of creative writing from his charges, a treasure trove of fiction and fantasy that could serve as a catalyst to some great writing.

Teacher Extraordinaire
One day, McCourt typed out roughly a dozen of the notes he had received and distributed them to his senior classes. After the students read them silently, McCourt informed them they were about to become the first class to "study the art of the excuse note."
He tells them one day they may well need to construct excuse notes for their own children. McCourt instructs them:
"Imagine you have a 15-year-old who needs an excuse for falling behind in English. Let it rip."
The results were so astonishing, a "rhapsody of excuses" so brilliant, so creative, and so exciting that even the students liked what they were doing. They wanted more. McCourt was able to deliver once again.
He asked them to write excuse notes of mythical proportions: 'An Excuse Note from Adam to God' or 'An Excuse Note from Eve to God.' Not only did students come to class the next day with their homework done, they had taken the lead, one bringing in Lucifer and another young lady who simply claimed she was tired of God sticking his nose into other people's business.
Those notes promptly created heated discussions of guilt and sinfulness and that perhaps God could "have been more understanding of the plight of the first man and woman." So enthralled were the students that McCourt kept going, throwing other names up on the blackboard, and asking the students to write a good excuse note for some historical figures: Eva Braun, Judas, Attila the Hun, Lee Harvey Oswald and Al Capone.
Not too surprisingly, at that point one student wanted to know if McCourt could put the names of certain teachers on the board.
If You Are Thinking of Teaching
The story reveals a special trait that great teachers embody: a full understanding that to get students interested, one first has to first reach them where they are at.
If he could, he had the chance to do great things, to then take them someplace they would never have gone on their own. Ultimately, McCourt doesn't just get these kids to review the notes they forged (oh my, what lessons were never discussed), he takes them on the creative journey of a lifetime.
For those considering teaching as a profession, Teacher Man is a must read. The author certainly was someone to emulate.
And with McCourt's passing, one can't help but wonder how his charges might handle this news, what they might pen for a note these days. No doubt, many would seek to chastise the Grim Reaper for taking their 'teacher man' so soon.
If you believe your college major should be based upon a specific career option, then one of the best job market fields to consider is the healthcare profession. At almost every level, from physician assistants to nurses to medical office personnel, openings are consistently available, even in times of tough job markets.
However, while the medical profession most often conjures up a career as a doctor, nurse or therapist, the fact is that healthcare now offers a wealth of new opportunities. The emergence of technology as a tool for the profession is creating a number of new work options.
One of those new paths centers upon the growing industry related to medical informatics, a field certain to explode with the recent government push towards an expanded electronic medical records system.
Technology and Medical Literacy Skills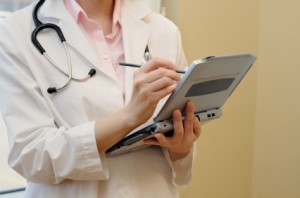 The complexity of the medical informatics field demands workers with a dual background. Not only is it essential to gain critical experience in the information technology (IT) sector, workers must also have a fundamental literacy in the healthcare profession.
While at first glance the field may seem very mundane, career opportunities are actually quite varied and offer employees a chance to be on the cutting edge. Among the fields within the informatics sector include chief information officer, chief medical information officer, systems/applications analyst, and information technology department director.
Essentially positions will exist in three separate areas. While all jobs involve the management of health care data, the collection of such data could be used for clinical, financial, or analytical purposes.
Two Roads
One path to a career in informatics involves current healthcare workers obtaining a graduate certificate in the field. For example, UMass-Lowell offers a four-course graduate certificate in health informatics for current health care professionals.
This program focuses primarily on the IT side as potential students would likely come with extensive healthcare work experience. At Lowell, in addition to the focus on informatics, students could also choose to continue on to a master's program in health management and policy.
One very enticing aspect of the Lowell program is its delivery structures. Using a blended format of classroom and online courses, the UMass-Lowell informatics option allows most students to complete their coursework even as they maintain full-time employment.
In addition to the certificate program option for current healthcare employees, some schools are now offering a program that starts students on a path that features both the IT and healthcare training. For example, Cape Cod Community College (CCCC) recently launched a pilot program in health care informatics designed to prepare students for entry-level positions in acute care or ambulatory care healthcare settings.
A second option is to consider a 2+2 program such as the Medical College of Georgia's bachelor of science degree in health information administration. A student completes the first two years at any accredited college of choice then completes the final two years on the MCG campus.
Entrepreneurial Options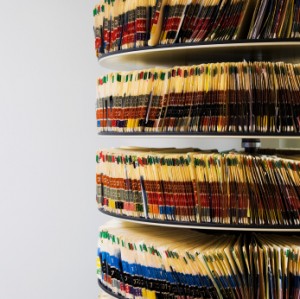 Technology folks indicate there is far more to the informatics movement than the elimination of paper. Being able to work with and manage specific systems will demand certain levels of expertise and roles.
At the same time, the field is so new that there will no doubt be opportunities for entrepreneurs, those who want to pursue a business that caters to wherever the informatics field goes. Options exist for companies that could deliver an entire system for a medical facility as well as smaller creations depending on the demands that come about for the medical records that accumulate.
Whatever the case, medical informatics offers a wealth of potential career options. Combining two distinct, high-demand fields, technology and healthcare, medical informatics could well be one of the surest career path options and therefore one of the most relevant majors to consider.