Majoring in Medical Informatics – IT and the Healthcare Industry
If you believe your college major should be based upon a specific career option, then one of the best job market fields to consider is the healthcare profession. At almost every level, from physician assistants to nurses to medical office personnel, openings are consistently available, even in times of tough job markets.
However, while the medical profession most often conjures up a career as a doctor, nurse or therapist, the fact is that healthcare now offers a wealth of new opportunities. The emergence of technology as a tool for the profession is creating a number of new work options.
One of those new paths centers upon the growing industry related to medical informatics, a field certain to explode with the recent government push towards an expanded electronic medical records system.
Technology and Medical Literacy Skills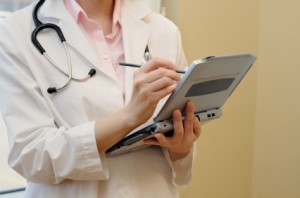 The complexity of the medical informatics field demands workers with a dual background. Not only is it essential to gain critical experience in the information technology (IT) sector, workers must also have a fundamental literacy in the healthcare profession.
While at first glance the field may seem very mundane, career opportunities are actually quite varied and offer employees a chance to be on the cutting edge. Among the fields within the informatics sector include chief information officer, chief medical information officer, systems/applications analyst, and information technology department director.
Essentially positions will exist in three separate areas. While all jobs involve the management of health care data, the collection of such data could be used for clinical, financial, or analytical purposes.
Two Roads
One path to a career in informatics involves current healthcare workers obtaining a graduate certificate in the field. For example, UMass-Lowell offers a four-course graduate certificate in health informatics for current health care professionals.
This program focuses primarily on the IT side as potential students would likely come with extensive healthcare work experience. At Lowell, in addition to the focus on informatics, students could also choose to continue on to a master's program in health management and policy.
One very enticing aspect of the Lowell program is its delivery structures. Using a blended format of classroom and online courses, the UMass-Lowell informatics option allows most students to complete their coursework even as they maintain full-time employment.
In addition to the certificate program option for current healthcare employees, some schools are now offering a program that starts students on a path that features both the IT and healthcare training. For example, Cape Cod Community College (CCCC) recently launched a pilot program in health care informatics designed to prepare students for entry-level positions in acute care or ambulatory care healthcare settings.
A second option is to consider a 2+2 program such as the Medical College of Georgia's bachelor of science degree in health information administration. A student completes the first two years at any accredited college of choice then completes the final two years on the MCG campus.
Entrepreneurial Options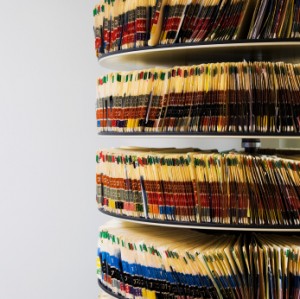 Technology folks indicate there is far more to the informatics movement than the elimination of paper. Being able to work with and manage specific systems will demand certain levels of expertise and roles.
At the same time, the field is so new that there will no doubt be opportunities for entrepreneurs, those who want to pursue a business that caters to wherever the informatics field goes. Options exist for companies that could deliver an entire system for a medical facility as well as smaller creations depending on the demands that come about for the medical records that accumulate.
Whatever the case, medical informatics offers a wealth of potential career options. Combining two distinct, high-demand fields, technology and healthcare, medical informatics could well be one of the surest career path options and therefore one of the most relevant majors to consider.