College Females Are More Stressed than College Males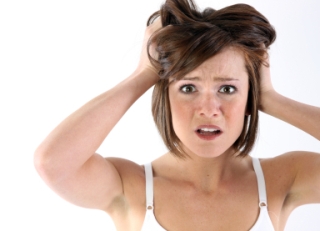 We reported yesterday that 1 in 5 undergraduates is constantly stressed out. Additional findings, however, show that you're likely to be more stressed out if you're a female. The poll shows that men have an easier time sleeping (69% for men vs. 31% for women).
In the meantime, who do you turn to for help? Most turn to their friends first in hopes that they'll be understood by their peers rather than family members. Next, they turn to their parents, and finally, to their siblings. Thirty three percent would confide in a significant other, twenty five percent will confide in a religious or spiritual leader, and twenty percent actually confide in their school guidance or mental health counselors.
Do you drink? Some people think that drinking may be contributing to the overall stress. Over 25% of students believe it's not helping the situation. However, at the same time, about 33% of them want to turn to alcohol and drugs to relax.
Who are you? And how do you deal with stress at school?